Posted on
continued from page new school, ….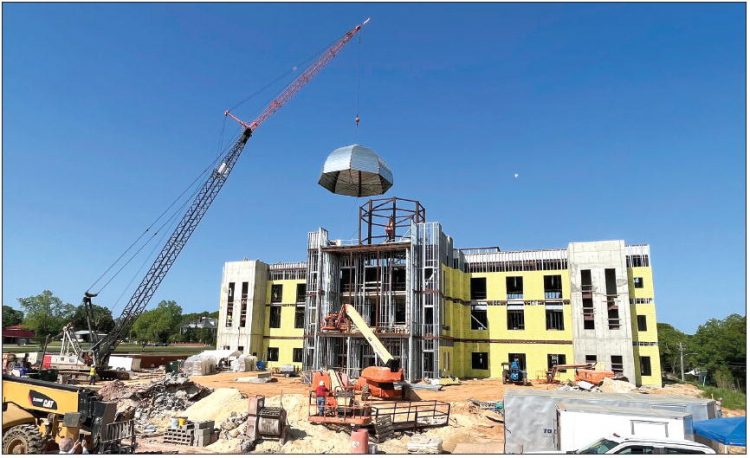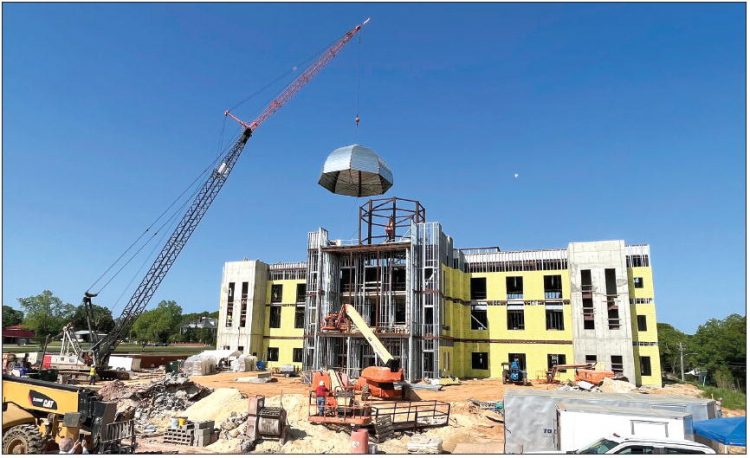 continued from page
new school, and transportation corridors. In April, the Greater Vidalia Chamber and Toombs County Development Authority celebrated the announcement by East Georgia Plastics (EGP) of plans to put down roots at the Toombs Corporate Center. EGP, one of the largest horticultural container manufacturers in North America, is investing $4 million in the new Lyons facility.
Also in 2022, a regional center for rural entrepreneurship to be based in Vidalia was announced, broadband expansion got a boost via a state grant, and a deal was sealed for a major solar farm in Montgomery County.
Memorial Health Meadows Hospital, which serves a multicounty region, continued making great strides in providing healthcare close to home. Meadows announced a new partnership with Low Country Cancer Specialists to expand cancer treatment, and in January, the first robotic-assisted surgery was performed at Meadows. To date, over 200 such surgeries have been completed locally using Intuitive Surgical's da Vinci robotic surgical system. In June, surgeon Dr. Oliver Whipple returned to his hometown to make history at Meadows Hospital as he performed the first bariatric surgery there. In July, Meadows Hospital was named by Newsweek as one of the nation's top maternitycenters, andin August, Meadows once again made history as Dr. Ryan Lingo, the hospital's first neurosurgeon, joined the staff.
In the General Primary on May 24, T-SPLOST passed with flying colors. Throughout the 17-county Heart of Georgia Altamaha Region, which includes Toombs, Montgomery and Wheeler counties, voters supported the 10-year Transportation Local Option Sales Tax with a yes vote of 65.55%. The passage of the measure will ensure completion of 580 transportation infrastructure projects in the area.
One of the biggest issues of the year in the area's religious community was "The Methodist Divide," as on August 20, the South Georgia Annual Conference of the Methodist Church met and officially approved the disaffiliation of 62 churches, including 8 area churches. At issue was a disagreement between the individual churches and the UMC on the matter of homosexuality and a few other doctrines that differ from the original denomination. At that time, some 70 churches in the North Georgia Conference also left the UMC, and the issue continued with more departures over the next few months.
While the area, like almost everywhere else in the country, saw its share of crime and heartbreak, there was also a lot of good news to report. Vidalia hosted its most successful Onion Festival ever as the Blue Angels returned to put on a spectacular airshow in April, with 30,000 people attending the airshow alone. And recordbreaking crowds attended Lyons's 11th annual Real Squeal barbecue extravaganza in October. Both events drew visitors from across the state and beyond and demonstrated how eager people were to get back to enjoying life after the pandemic.
Toombs County
The year 2022 came in with a punch — literally — as a violent storm blew into Vidalia on January 2 and heavily damaged the city's Fire Station Number 1 on Aimwell Road. The storm also caused a major power outage, with approximately 5,000 Altamaha EMC customers impacted.
The community was shaken by a double homicide that occurred on January 6 in a quiet Vidalia neighborhood. A mother and daughter were gunned down by a suspect who fled in a vehicle belonging to one of his victims. The suspect managed to evade law enforcement as he made his way across several states. Joshua Magual Sanders, 27, of Birmingham, Alabama, was arrested by U.S. Marshals in Flagstaff, Arizona, and was brought back to Toombs County to face charges for the murders of Denise Harden, 24, and Pamela Harden, 42.
In early January, ground was broken for the new Dr. Mark and Tonya Spivey Public Library on Jackson Street. The library is expected to be complete continued from page
in December and will accommodate the Ladson Genealogical Library now located in downtown Vidalia.
On February 1, Governor Brian Kemp announced the award of $408 million for broadband expansion across the state, with Altamaha EMC getting almost $6 million from this grant to increase its broadband services in the area.
In late February, Governor Kemp announced the awarding of $422 million in water/sewer infrastructure grants. Over $8.2 million was doled out to municipalities in the Toombs County area, including the City of Vidalia, which received $4 million.
Also in February, Vidalia's Chick-fill-A rolled out its "Sweet Onion" food truck, which will be serving its famous chicken sandwiches—as a sort of goodwill ambassador — in several communities throughout the area. And during the annual Vidalia Onion Banquet and Awards Ceremony in February, Mclain Farms was named "Grower of the Year."
February also saw the beginning of the War in Ukraine, and local physician Dr. Geoff Conner, as part of a mission group, called attention to the needs of the Ukrainian people. By the end of the year, he visited the war-torn country twice to distribute donations from American resources, including local businesses, churches, and individuals.
And John Sharpe retired as principal at Vidalia High School to become head of the Southeast Georgia Early College and Career Academy. He succeeded Shelly Smith, who retired as the school's CEO. In June, a sweet onion topper created by a local artisan was placed atop the dome of the new Toombs County courthouse, which is nearing completion. The unique topper represents the Vidalia onion brand for which the area is known worldwide.
June also saw Vidalia receive a $4 million Rural Downtown Development grant, which will be added to OneGeorgia funds and a local match to build the $5.6 million Greater Vidalia Center for Rural Entrepreneurship on First Street in Vidalia. In August, Toombs County witnessed its fifth train-vehicle collision within a few weeks. Slight injuries and no deaths occurred in the mishaps. Various causes were attributed to the rash of collisions, with drivers of vehicles being cited for infractions, rather than the railroad employees.
A $2 million federal grant was awarded to Leigh-Anne White and Company, a for-profit business that administers the Toombs County Prevention and Recovery project. The program, now in its third year, focuses on combating the issues surrounding substance misuse. The project was launched with a $1 million grant in 2020 and received a $500,000 grant last year to combat psychological stimulant use disorder last year.
The Sweet Onion Golf Authority announced in November the proposed location of a new golf course on Ezra Taylor Road in Vidalia. The area voted red in November 8 General Primary, which resulted in landslide victories for Sen. Blake Tillery, R-Vidalia, and Rep. Leesa Hagan, R-Lyons.
In November, the Georgia Judicial Qualifications Commission filed formal charges against Middle Judicial Circuit Supreme Court Judge Robert Reeves, listing 58 counts of alleged misconduct.
And on December 6, voters went back to the polls in record-breaking numbers to elect a Senator. Democrat incumbent Raphael Warnock edged by Republican challenger Herschel Walker in record­continued from page
setting balloting, marking the end of four weeks of intense campaigning. Montgomery County
On January 13, Green Power EMC, the renewable energy supplier for 38 Georgia Electric Membership Corporations, and Silicone Ranch, one of the nation's largest solar power producers, announced that Ailey, in Montgomery County, would be the location for a $90 million solar farm to be constructed in late 2023/early 2024.
Brewton-Parker College in Mount Vernon was notified on January 23 that its Bachelor of Science of Nursing program had been approved by the Southern Association of Colleges and Schools, paving the way for the program's launch in the fall of 2022.
Montgomery County was officially split into five voting districts after Governor Kemp signed enabling legislation on February 17. The county's plan to carve a fifth district from the previous four-district voting map, affects seats on both the County Commission and the Board of Education, which were decided in balloting starting this year.
The new districting plan breaks up the previous "super district" of the Mount Vernon-Ailey area, which was large enough to allow for two representatives for both the County Commission and Board of Education. This super district is now split into two districts: one for the area of Mount Vernon and one for the minority-majority district for Ailey.
Montgomery County's new registrar, Kayla Cheek, was hired in November and a new Board of Elections, selected by the County Commission, was sworn in during the same month. The registrar and Board of Elections will assume the election duties previously handled by the Probate Court.
Montgomery County was the epicenter for election drama on May 24 as two long-time incumbents lost their seats to newcomers in primary balloting. In a stunning upset, Board of Education Chair Dr. Jim Paul Poole was defeated by John O'Conner. School Board member Debra Gay lost to Fernando Rodriguez- Pacheco. The new representatives will take seats on their respective boards in January 2023.
Wheeler County
On April 14, Damien Ferguson of Alamo entered not guilty pleas to all six charges against him in Wheeler County Superior Court. Ferguson was indicted in the 2021 death of Alamo Policeman Dylan Harrison, who was gunned down in front of the city police station while working his first shift.
In June, Wheeler County hosted 800 bicyclists from across the United States who rode through the area in the 2022 Big Bicycle Ride across Georgia (BRAG).
After Labor Day, Wheeler County's new K-12 educational complex opened its doors to students in Alamo. Wheeler County voters approved a special election on an ESPLOST referendum which enabled the Wheeler County Board of Education to take advantage of specialized state funding to replace two aging school buildings in Alamo.
The $35 million project was financed with over $30 million in state funds and over $4 million in county funds. The two-story structure has an estimated life of 50 years.
The Wheeler County School System was among seven systems across the state awarded grants by the Georgia Foundation for Public Education. The system will use the $10,000 grant to collaborate with the Wheeler County Chamber of Commerce to offer an after school program.
In October, Alamo saw the opening of New Eastside Park. The park is located on an old recreation site that was recently given a facelift through a state grant and city funding. The park offers a newly-refurbished basketball court, picnic pavilions with grills, and a playground.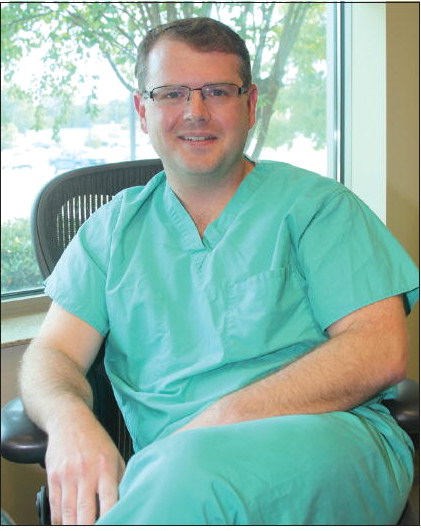 Dr. Ryan Lingo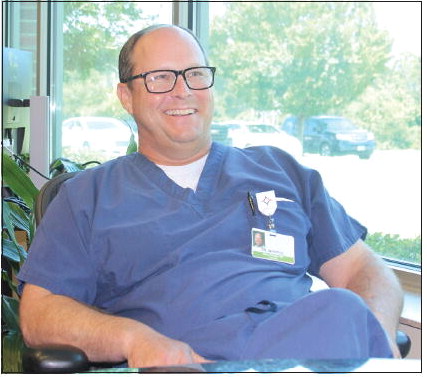 Dr. Oliver Whipple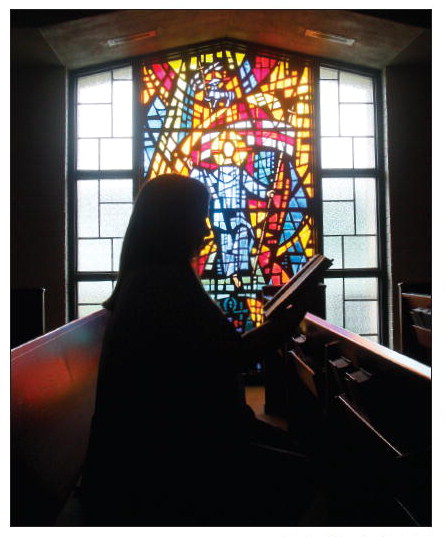 METHODISTS DIVIDED — The congregations of many churches within the United Methodist Conference (UMC) deciding whether they will remain in the UMC or disaffiliate after a shift from Traditional Christianity to Progressive Christianity became an issue within the denomination.Photo by Makaylee Randolph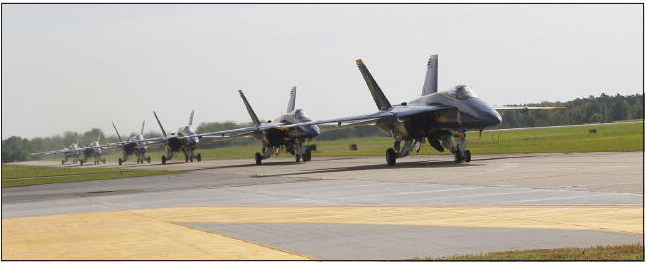 The Blue Angels performed at the 2022 Vidalia Onion Festival.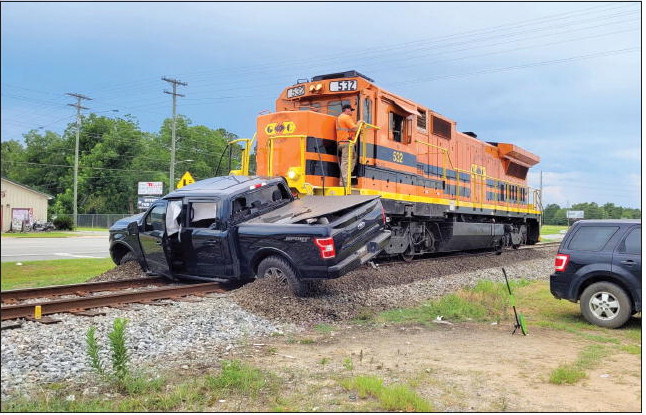 ROUGH TRAIN RIDE — The Lyons Police Department and the Georgia State Patrol responded to this collision between a Ford F-150 pickup truck and an east-bound train near Parker's convenience store in Lyons in July. No serious injuries were reported in the crash.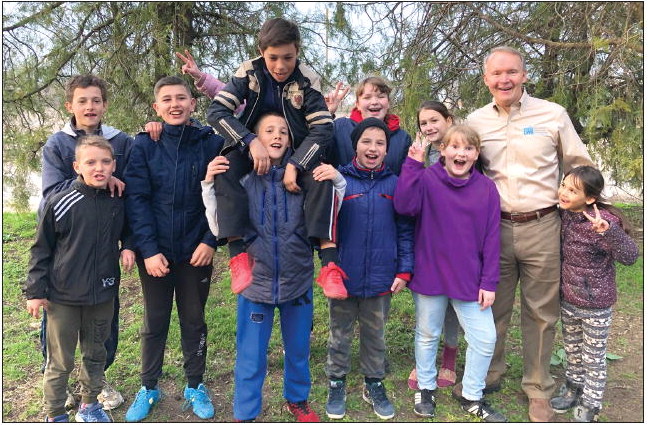 IN HAPPIER TIMES – Dr. Geoff Conner, a Vidalia physician, who has been a part of a mission group which provides medical services to Ukraine, stands with a group of children who visited one of the mission's mobile health clinics. Dr. Conner is spreading the word about how Americans can help the people of Ukraine as they fight off Russian aggression.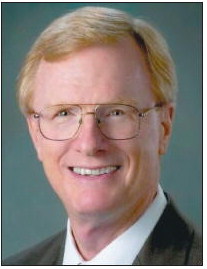 Judge Robert Reeves


RONNIE A. DIXON PARK — The Stage at City Park was renamed in honor of late Vidalia Mayor Ronnie A. Dixon at a celebration of life ceremony on May 19. From left, Mayor Doug Roper, Councilman John Raymond Turner, and City Manager Nick Overstreet unveil the new name of the park.Photo by Makaylee Randolph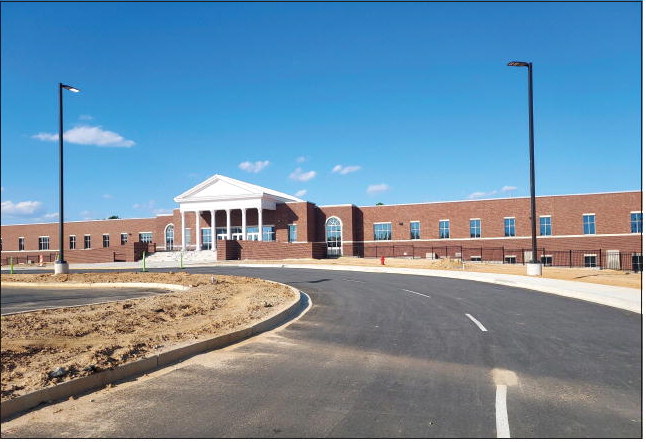 WHEELER COUNTY GRANT — The new Wheeler County School opened September 6. Recently, the high school was awarded a $10,000 grant for an after school program.Photo by Deborah Clark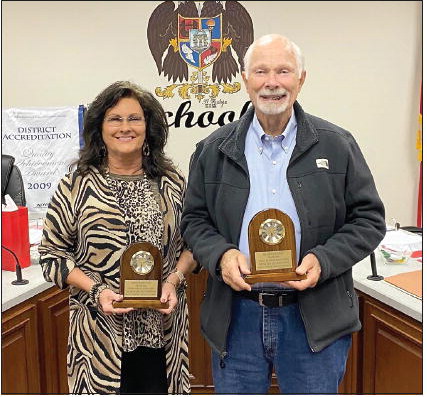 HONORING RETIRING BOARD MEMBERS – Chairman Dr. Jim Paul Poole (right) and Member Debra Dobbins Gay (left) were given commemorative grandfather clocks in honor of their time spent serving the Montgomery County Board of Education. Poole has spent many years as a teacher and superintendent of the school system, as well as 12 years on the Board; Gay worked within the school system as a teacher, and has been on the Board for 4 years.