Posted on
VHS Chess In Brunswick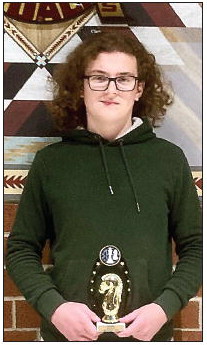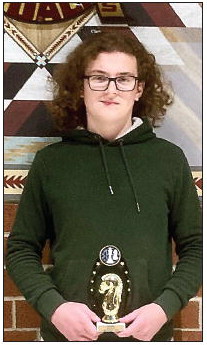 Courtesy of VHS
The Grey Knight Chess Association held their second tournament of the year on Saturday, December 10, in Brunswick. This tournament included 93 players of all ages with the high school section featuring 14 of the top players in south Georgia and northern Florida.
The high school section was so competitive that all players lost at least one game. Two Vidalia students, Ethan Hart of Vidalia High School and Anna Beall of Vidalia Heritage Academy, participated in this highly competitive tournament. Both players finished with two wins and two losses. Hart received the award for the Top Upset of the high school tournament. He defeated Garrett Davis of St Mary's, Georgia, in the first round. Davis is a member of the Next Generation Home School Association and has consistently been one of the top high school players in the Brunswick tournaments for the last couple of years.
Despite the opening round loss, Davis won his last three games to tie for first in the high school section, so this was a huge upset and a big win for Hart, who is a freshman at VHS. Hart is the son of Aimee and Bee Hart of Vidalia.
The VHS chess team is looking forward to participating in upcoming tournaments throughout Georgia and hopes to compete well in the State High School Team Tournament in March.
Ethan Hart