Posted on
MCES Students SOAR Through The First Semester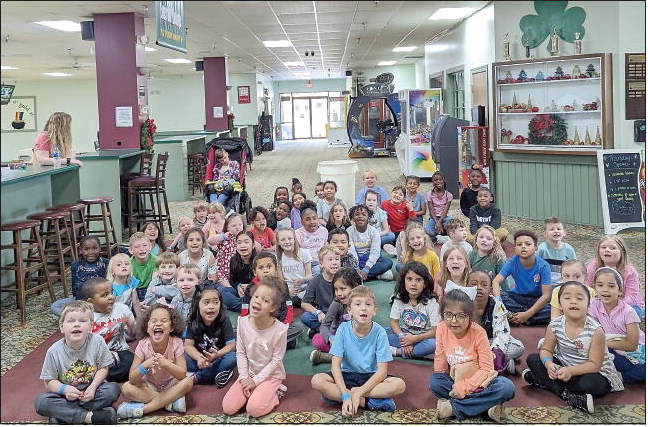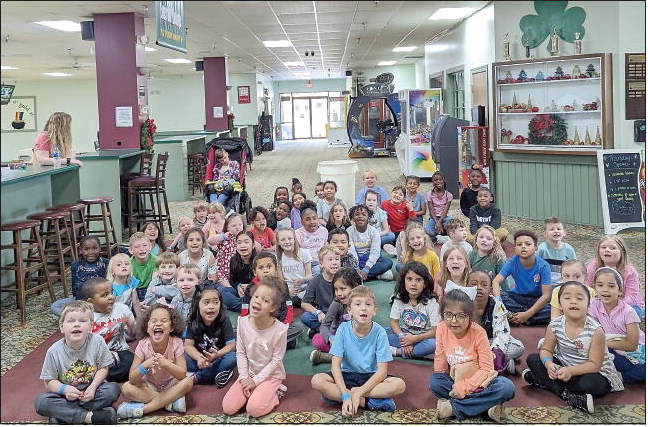 Several Montgomery County Elementary School (MCES) Students traveled to Dublin on December 8 and 9 to bowl, have lunch, and play at the park as celebration of their hard work throughout the first semester of the school year.
Each month, students have an opportunity to earn rewards at MCES as part of the SOAR initiative. SOAR, which stands for Strives to do their best, Owns their actions, Acts safely and Respects themselves and others, is a creative way to encourage and reward good behavior. Every month, homeroom teachers nominate a student that demonstrates these attributes. Those nominated are celebrated by having their names announced during morning announcements, receiving a certificate, receiving a coupon for free ice cream, receiving a personalized bag filled with candy and a field trip at the end of the semester with other SOAR students.
This semester's reward was a field trip to the Shamrock Bowling Center, followed by a picnic lunch and time to play at a local park in Dublin. Pre-kindergarten through Second Grade SOAR Students, along with one Fourth Grade SOAR Student, attended the field trip on Thursday, December 8, while Third Grade through Fifth Grade SOAR students enjoyed the trip on Friday, December 9.
Students who attended the trip on December 8 include: Pre-Kindergarteners Eden Prince, Collin Strickland, Kylie Giron, Major Walker, Adiana Moore, Owen Conner, Aury Lewis, Saphira LaFramboise, Bridgette Glisson, Soraya Sterling, Riley Dabbs, and Kayden Foskey; Kindergarteners Amelia Connell, Louie Yawn, A'mireekal Wells, Trinity Green, Abel Douglas, Jaxson Pope, Karis Wilkes, Aaliyah Brooks, Diana Escalante, Annsleigh Turner, Kacey Medrano, Bryson Hopkins, Jane Moore, Reyna Florez, Nasir Fields, and Hart Fernandez; First Graders Destiny Conway, Ashton Miller, Leslie Hernandez, Yahseph Bentley, Bryson Thigpen, Charley Whisnant, Kenzlee Allen, LaVadah Mincey, Sadie Cheek, Cameron Horton, and Brantley Grace Randolph; Second Graders Sadie Ramirez, Alexandria Scott, Kamdyn Williamson, Kenlei' Butler, Treasure Green, Ary Cooper, Caleigh Powell, Tyler Henderson, Jese Cervantes, Miranda Giron, A'Niya Carswell, Britleigh Powell, Sydney Ferarre, Landon Burns, Kelsey Smith, Elaine Mezquititla; Fourth Grader Kash Waller.
Participants in the trip on December 9 were: Third Graders Cayton McLeod, Nathan Lynn, Janiya Heggs, Tyler Holder, Angel Sanchez, Clara Cheek, Kyleigh Dobson, Phoenix Gaymon, Matthew Yawn, Paige Richardson-Farnell, Christopher Palacios, and Mills Dixon; Fourth Graders Caylee Adams, Ethan Snead, Bryleeigh Willis, Maliyah Martin, Julian Sanchez, Elijah Carter, Dixie Conway, Alexis Hon, Sergio Sosa, Jesus Diaz, Jedaiah Michael, Claire Hutcheson, and Jackson Avery; Fifth Graders JuanaMaria Cruz, Asaf Ortiz, Albree Glisson, Haven Williamson, Clara Garland, Aleya Brantley, Sarah Solis,, Rylan Fraser, Leslie Garcia-Sanchez, Brody Fountain, Braylee Tapley, Cameron Bridges, Joshua Hong, Andrea Salinas, and Mariah Speights.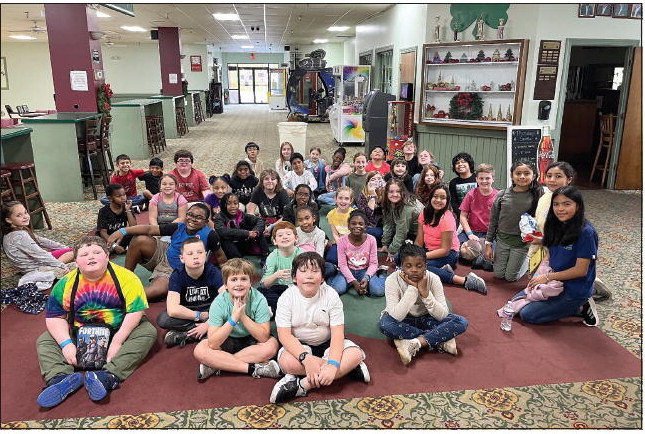 DECEMBER 9 TRIP — Students in Third Grade through Fifth Grade who received the monthly SOAR award for their excellence at school during the first semester traveled to Dublin on December 9 for their celebratory field trip.