Posted on
Lady Eagles Playing Well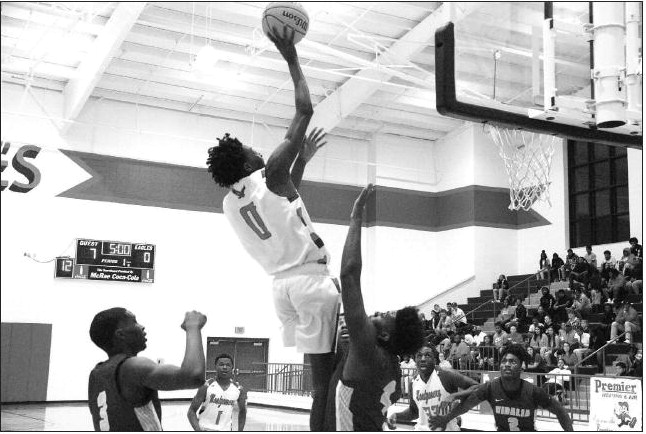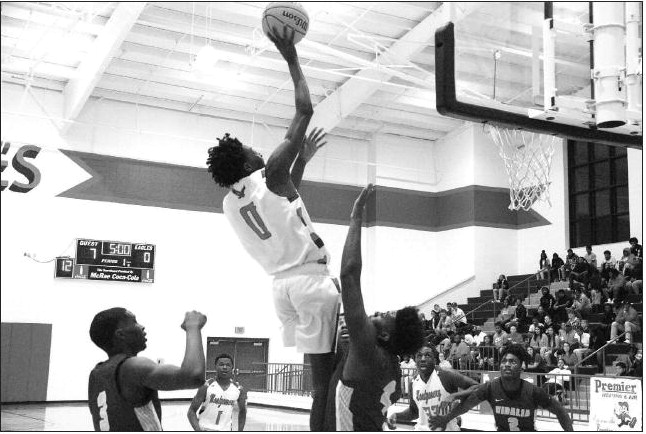 Montgomery County High School's basketball teams took on Vidalia and Wheeler County last week. The Lady Eagles won both of their games while the boys fell in theirs.
Girls vs. Vidalia
The Eagles had to make a come back to pick up the win over the Lady Indians. MCHS started out slow and trailed 18-8 at the end of the first quarter. But in the second they came storming back as they outscored the Indians 14-6. That made the score at halftime 24-22, with VHS on top.
In the third quarter it was more from the Eagles as they took the lead and pulled away to a 35-30 lead. VHS tried to make a late run, but MCHS held them off to take the win, 48-40.
Marley Bell led MCHS with 22 points and Amire Banks added 15. VHS was led by Hannah Nichols with 11 points.
Boys vs. Vidalia
Vidalia took the early lead, 11-4, by the end of the first quarter. They increased that lead to 23-13 by halftime. MCHS had a better third quarter as they kept pace with the Indians, but were still trailing 37-25 heading to the fourth.
In the final quarter VHS pulled away and took the win, 52-32 over the Eagles. MCHS was led by Javarius Kelly with 15 points. VHS was led by Jayon Coleman with 17 and Jacaree Washington added 11.
Girls vs. Wheeler The Eagles of Montgomery were too much for the Lady Bulldogs. MCHS pulled away early and went on to win the game 60-10.
Boys vs. Wheeler
It was a close game throughout. The two teams were tied at 10-10 at the end of the first quarter. In the second Wheeler picked up a slim lead, and was on top 22-20 at the end of the first half of action.
In the third quarter the Eagles tied the game at 3030, but in the fourth Wheeler outscored MCHS 16-13 as they took the win, 46-43.
This week MCHS was at Jeff Davis on Tuesday after presstime. They will host Wheeler County for a rematch on Friday night at 6:00 p.m. and then will have a rematch with Vidalia in Vidalia on Saturday at 2:00 p.m.