Posted on
continued from page Thomas ….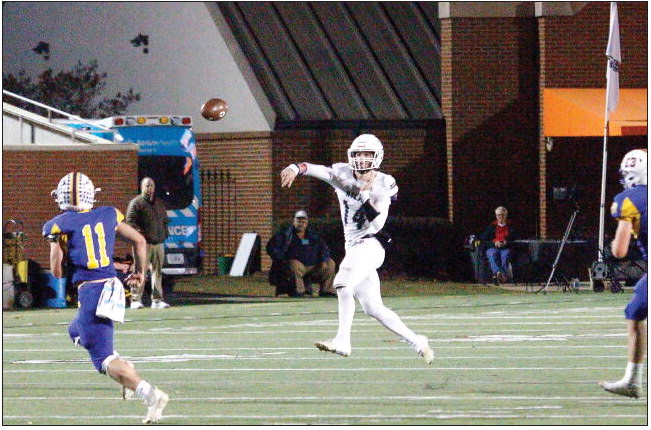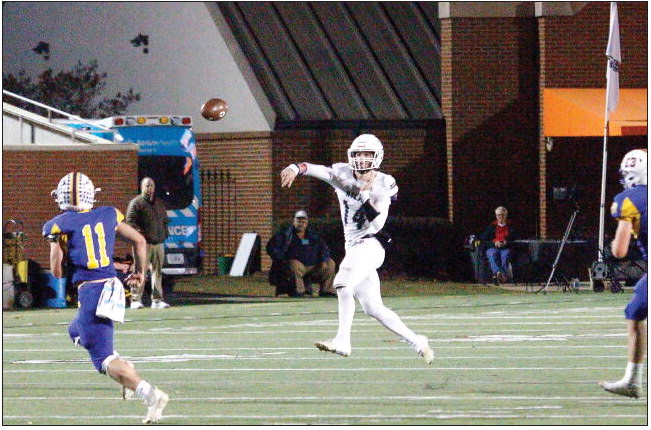 continued from page
Thomas Jefferson was moving the ball as the first quarter came to an end. Early in the second they punched it in with 10:38 left in the half. They added the two-point conversion to take a 14-8 lead over RTCA.
RTCA started at their 29-yard line for their next drive. A big pass to Justin Powell moved RTCA across midfield. But two penalties against the Crusaders moved them well back into a first-and-25. RTCA worked it to a fourthand- 15, but came up just a yard short on a completion to Baker.
Thomas Jefferson took over with just over seven minutes left in the first half. Two big runs moved them to the 39yard line, and then just two plays later they went for 32 yard with 2:39 left in the first half. The twopoint try was good to give the Jaguars a 22-8 lead.
Justin Powell returned the ensuing kickoff 48 yards to the TJ 32-yard line to set up RTCA with great field position. RTCA couldn't get the offense going, and the Crusaders turned the ball over on downs at the Jaguar's 23-yard line.
Thomas Jefferson took a knee to run out the rest of the first half to head to the locker room with a 22-8 lead over RTCA.
In the second half late in the third quarter Thomas Jefferson broke a 48-yard touchdown run. They added the twopoint try to take a 30-8 lead with 2:41 left in the third quarter.
Thomas Jefferson added one more score in the game as they won 38-8 over RTCA to claim the State Championship.
RTCA finished the season with a record of 7-6 as the State Runnersup.