Posted on
Treutlen Splits Games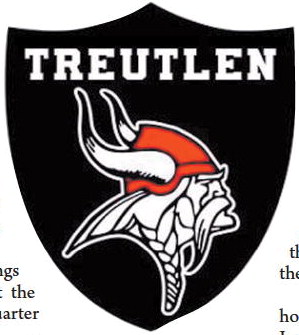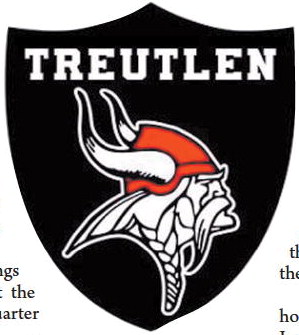 The Treutlen County High School Vikings basketball teams got their season underway last week as the Lady Vikings took on Jeff Davis and the boys were up against Woodville-Tompkins.
Girls vs. JD
The Lady Vikings held an 11-9 lead at the end of the first quarter over the Yellow Jackets of Jeff Davis. Treutlen outscored the Jackets 10-5 in t h e second quarter toholda 21-14 lead at halftime.
Jeff Davis pulled a bit close in the third quarter to make it 30-24 heading to the fourth. Jeff Davis made a run in the final quarter, but Treutlen held them off to take the win, 37-36.
Boys vs. Woodville
In the first half of the boys game against the Wolverines of Woodville, Treutlen kept it close and was down by just one at halftime, 28-27.
In the second half of the game, Woodville began to pull away. They led 45-40 near the end of the third, and went on to win the game, 79-57.
This week the Vikings hosted Emanuel County Institute on Tuesday after presstime. They will be back in action on Friday at home against Jenkins County at 6:00 p.m., and then on Saturday they will be at Dooly County at 6:00 p.m.