Posted on
MoCo Jr. Beta Students Chosen for National Convention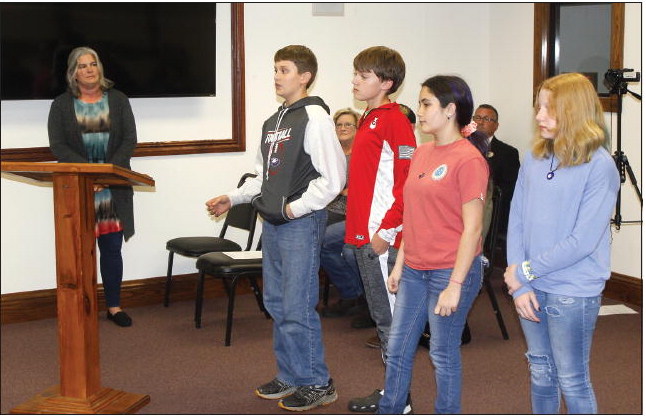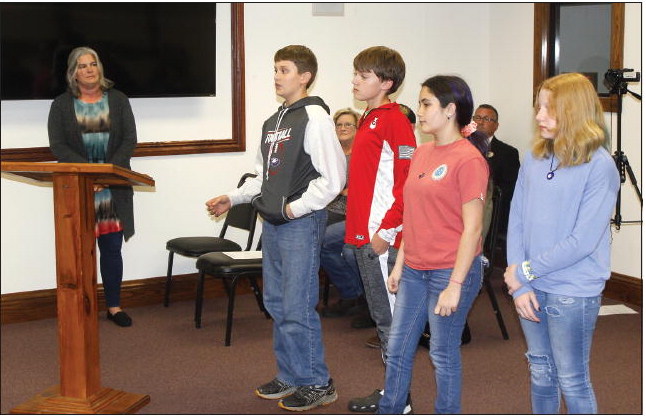 Four Montgomery County Middle School (MCMS) students were recognized at the regular monthly Board of Education meeting on Monday, November 14, for their work on a project that has afforded them the opportunity to travel to the National Convention next year.
These students traveled to LaGrange for a Jr. Beta Leadership Summit, where the group presented their business project proposal for a small dog fashion show to raise funding and support for the local Sweet Onion Animal Protection Society (SOAPS). The project, called "Paws for a Cause" found favor among administrators at the summit, and was chosen to be presented at the Jr. Beta National Convention in June.
The project was one of around a dozen proposals that were selected for presentation at the Jr. Beta National Convention this summer. "We are certainly proud of these young students," Montgomery County Board of Education Chairman Jim Paul Poole emphasized on behalf of the Board.
The date for the dog show has yet to be determined, but details will be shared in the future once the students finish planning the event.