Posted on
MoCo 4-Hers Place 4th in Area Competition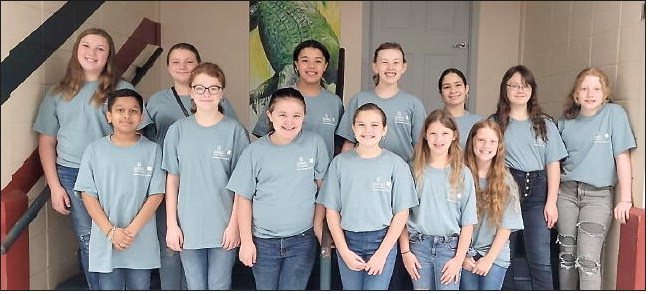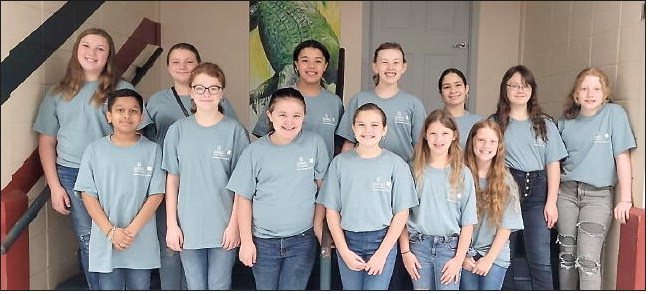 Thirteen Montgomery County 4-H members showcased their knowledge and skills at the area Cotton Boll and Consumer Judging Competition in Lyons on November 3, and ultimately took home the 4th place prize.
The competition allows for judging team members to learn about cotton as an agriculture commodity in Georgia as well as to promote cotton through commercials. Participants gain skills in making rational decisions when purchasing goods and services while maximizing resources.
This is the second year Montgomery County 4-H has competed, and this year the team, coached by volunteer Joyce Allen, placed 4th in the junior division at the area competition. Students competing included Shaan Momin, Italy Thornton, Natalie Hardeman, Penelope Rodriguez, Hartley Williamson, Karmin Johnson, Isla Fussell, Tatum Williams, Macy Mosley, Ayla Hardeman, Macee Sikes, Kinley Barber, and Gracie Sikes.
Two students brought home individual honors in the commercial, or presentation, category. Shaan Momin placed 1st in Cloverleaf division with his commercial, while Ayla Hardeman placed 2nd overall in the same division.
For more information on how to get involved with 4-H, contact your local Extension office.