Posted on
It's Beginning to Look A Lot Like Christmas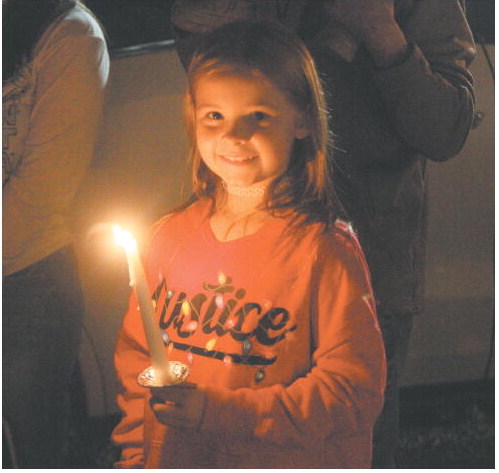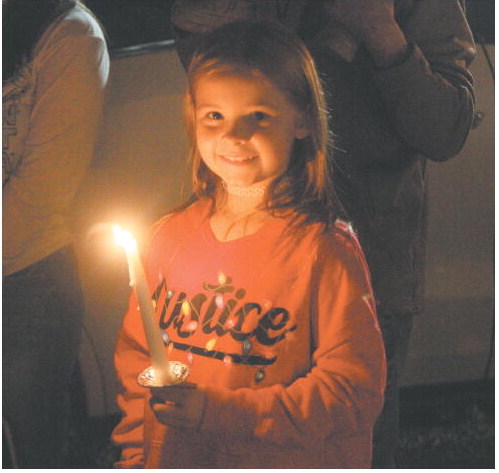 Thanksgiving has come and gone, and it's time to celebrate the holly jolly season! Lots of festivities are getting underway throughout the area — from parades to plays and musical performances to visits with Santa — and the community of Alston was among the first to get into the holiday spirit.
Christmas in Alston Recap
The City of Alston kicked off the holiday season with their first ever Christmas in Alston Christmas Festival and Tree Lighting! The event began at noon on November 26, as the public was invited to peruse craft and food vendor booths, while kids played on inflatable slides and enjoyed face painting.
At 6 p.m., the crowd migrated to the area surrounding the famous "Caboose" park in Alston, and counted down the lighting of the Christmas tree and lights in the town. Carols were sung during a candlelight service, and Ailey Baptist Church Pastor Luis Gonzalez spoke on the biblical story of Christmas. Families were invited to place representative ornaments on the City's Christmas tree, and Santa arrived to visit with the children. Families were also invited to Lillian Morse Photography Studio for refreshments and ornament decorating.
Upcoming Events continued from page
Toombs County
Franklinia Playhouse will perform Rudolph the Red Nosed Reindeer: The Musical at 7 p.m. on Thursday, December 1, and Friday, December 2 at Southeastern Technical College (STC). For more information, contact STC. The City of Lyons will host its annual Winter WonderLyons event on Friday, December 2, from 4 p.m. until 6 p.m. in the downtown area. During this event, merchants will have activities and treats for the public to enjoy.
The annual Lyons Lighted Christmas Parade will begin at 6:30 p.m. on December 2, but will run backward from its normal route, meaning, the parade will begin at Partin Park and end after the downtown area.
The City will also have a designated "Quiet Zone" for those with sensory issues that would like to enjoy a less noisy experience during the parade. This area will be in front of the First Baptist Church of Lyons, from South Jefferson Street to South Washington Street, and will feature less sirens, horns, loud music, and loud noises. For more information on the parade route or quiet zone, contact the Lyons Main Street Office.
The annual Vidalia Christmas Parade will be held on Saturday, December 3, at 11 a.m. and will run its normal route. This year's parade will also feature a quiet zone, which will run from the First Baptist Church of Vidalia to The Advance. For more information, contact the Downtown Vidalia Association office. Becoming One Outreach Ministries will be hold a free Christmas Carnival on Saturday, December 3, from noon until 3 p.m. at the plaza in front of Starr Music along Highway 280. This carnival will include kids' activities, a visit by Santa, and concessions.
The Nadekow Family will welcome the public for their annual Christmas Display, located at 410 Durden Street in Vidalia, from 5p.m. until 10 p.m. every night. The home is decorated with lights, which they welcome visitors to enjoy, along with showing Christmas movies and visits from the Grinch.
The Cedar Crossing Christmas Parade will be held on Monday, December 5, at 6 p.m. The public is welcome to enjoy this lighted spectacular on Cedar Crossing Road.
Diamonds in the Ruff-South Georgia, a nonprofit organization that facilitates animal rescues, will hold a Santa Pictures fundraiser in Lyons on Saturday, December 10, 10 a.m. until 2 p.m., where they welcome all families and pets to take photos with Santa Claus. Along with pictures, the event will feature hayrides, a petting zoo, cookie decorating, and more. Cost for admission is $10 per adult and $5 per child. Children under the age of two will have free admission. The event will be held at 1099 GA-56 in Lyons.
The Pal Theatre will be showing a weekend of Christmas classics on December 9-11, beginning with National Lampoon's Christmas Vacation at 7 p.m. on December 9, which will also feature an Uncle Eddie Contest. Arthur Christmas will be shown at 3 p.m., 5 p.m., and 7 p.m. on Saturday, December 10, while Elf will be shown at 3 p.m. and 5 p.m. on Sunday, December 11. For more information, contact the ticket office.
Montgomery County
Small businesses in Montgomery County will gather in the parking lot of the 280 Venue on Saturday, December 3, for a Christmas Pop-Up Show. Set-up of the vendors will begin at 11 a.m., and the public is welcome to join from 11:30 a.m. until that night. Types of vendors that will be featured at this event include arts and crafts, sweets, food, and more.
The annual Christmas In Dixie event will also be held on Saturday, December 3, from 10 a.m. until 6 p.m. in front of Wholesale Customs in Higgston. The celebration will include arts and crafts vendors, live music, Santa's Train Ride, inflatable slides, food, and more. Participants are welcome to take part in the annual car show. Registration will occur from 10 a.m. until 2 p.m. on the day of the event. The only entry fee for the car show is the donation of a toy for a child to help provide Christmas to those in need.
KC's Kitchen, located at the former Windmill Restaurant in Tarrytown, invites families to join them from 4 p.m. until 8:30 p.m. on Sunday, December 4, as they have a breakfast buffet and Christmas event. Attendees will be able to take pictures with Santa, and visit with the Grinch and Santa's Elves. There will also be a toy giveaway, Christmas movie showing, vendors, hot cocoa, and more. The annual Mount Vernon Christmas Parade will take its normal route through downtown beginning at 4 p.m. on Saturday, December 10. This year's parade theme is "Old Fashioned Christmas," and will journey from Highway 280 near the 280 Venue, make a right at the red light, and travel through town, ending at the Montgomery County Courthouse.
Wheeler County
The City of Alamo will stage its annual Christmas in the City event on Saturday, December 3, in the city flower garden, starting at 2 p.m. This event will feature vendors and a Christmas parade that night, which will be held downtown at 6 p.m.
The City of Glenwood will hold its annual Christmas parade downtown on December 10 at 11 a.m. Participants are welcome to join the parade. Call City Hall for information.