Posted on
continued from page stones of ….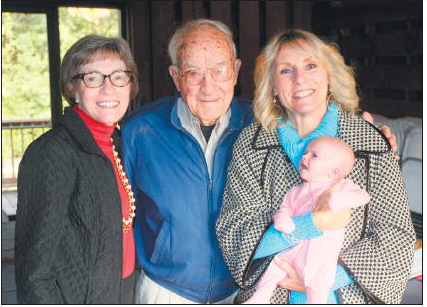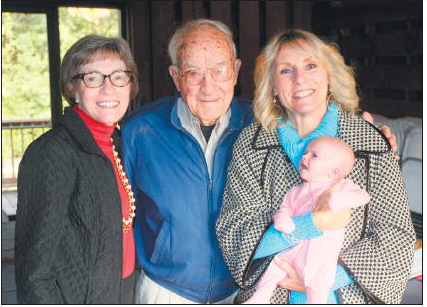 continued from page
stones of the community, and because both are active in the Lyons Lions Club and other aspects of the community.
"This is wonderful, and I appreciate it so much. I am very thankful for you all, and our community," Collins commented. "I am so appreciative of such a huge honor. I love all of you."
John Adams responded, "You never get too old for good things to happen to you. We moved here in 1960, and we have enjoyed every year of it. We raised our three kids here, and we have one still here. We've enjoyed being in Lyons. We like the people, I like my job, and I hope I'm around many years to come. "
The pair will lead the Lyons Lighted Christmas Parade beginning at 6:30 p.m. on Friday, December 2, for all the public to enjoy.

MRS. GRAND MARSHAL – Longtime Lyons resident Joyce Collins will lead the parade as the 2022 Lyons Lighted Christmas Parade Mrs. Grand Marshal. L to R: Dean Collins, Joyce Collins, and Joy Collins Lyle.