Posted on
A Pot of Squash Soup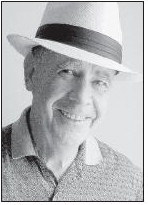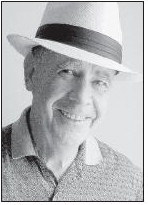 What a gift. Malcolm has a large garden and brought over some butternut squash. He is proud of those things and has accumulated a following of cooks who think he is the end-all of things about squash. What I think is going on is that there is no county fair around here anymore, hasn't been for years, and he's too old for 4-H, so the only recognition comes from giving away squash and rolling around in the adulation.
And, truth told, he knows a lot about squash.
Last year the crop was so rich he couldn't give it all way. He went to the home improvement store and bought a large, yellow, plastic septic tank and had it buried in the side yard near his garden to use as a root cellar.
He says spaghetti squash should bake in a "moderate" oven to make the strings stand out.
Last week I decided to turn one of the butternuts into squash soup. I don't think I've ever had it, but it sounded like a good idea.
I peeled, seeded and cut up the squash and tossed it into a skillet with an onion and carrots, a bit of butter, then realized I didn't know one thing about making squash soup.
At that time we were without internet access but I could have called "Little Miss Phillips," who seems to know everything I don't, but I would first have hear her opinion about men who try to do things they don't know how to do.
The Kansas Woman said it needed something like chicken stock, which we didn't have, so she dumped in a couple of cans of chicken noodle soup.
The skillet still looked empty, so we tossed in dehydrated hash brown potatoes then dumped it all into a blender and fired it up.
The soup looked good but tasted flat. "How much sugar did you put in it?" she asked, because we put sugar in everything including biscuits and cornbread.
I had forgotten that as well as the nutmeg that seemed appropriate.
We kept tasting and adjusting that slurry trying to turn it into soup for close to two hours before we decided it could use more sugar.
After that it was fine. I was so proud of the result, I called Malcolm and told him about the squash soup.
The evening news was over when there was a knock at the door. I check the yard before opening the door because, well, you never know.
I warmed a cup of soup and handed him a spoon.
He tasted it and said he wanted to know how we did it, what was in it, how much.
We had no idea what all was in that pot.
He dipped the spoon again, licked his lips and said, "Needs more sugar."