Posted on
Toombs County Boys Over Claxton Tigers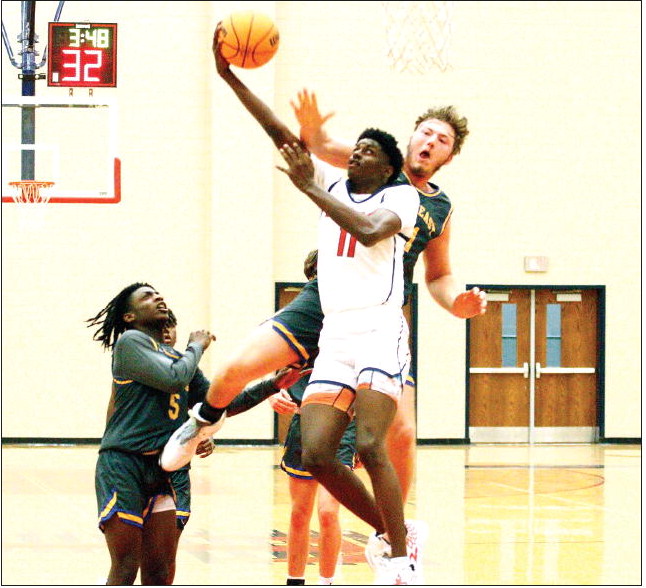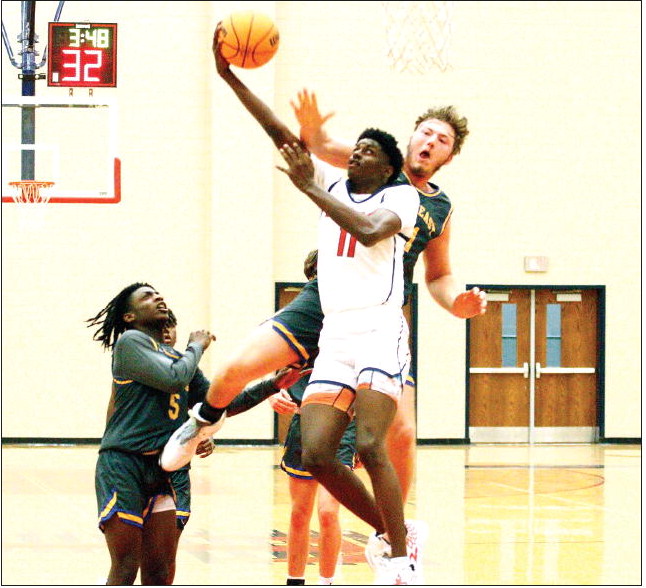 Courtesy of TCHS
The Toombs County Boy's Basketball team started off their season on a great note with a road victory at Claxton winning 61-32. The Lady Bulldogs fell in their matchup against the Lady Tigers, 61-23.
Girls
Claxton jumped out to a 20-10 lead in the first quarter of the game and never looked back. The Lady Bulldogs were held to just 1 point in the second quarter as Claxton held a 28-11 lead at halftime.
In the second half of the game, the Tigers outscored Toombs 33-12 on their way to a 61-23 win over Toombs.
Boys
The first quarter started off in a back-andforth battle which ended with the Dawgs leading after the first quarter 1310. The second quarter was similar until late in the second quarter when Toombs was able to force some turnovers and extend the lead at halftime thanks to a resounding alley-oop from Jesus Quintero to Dominic Eason. At halftime, the score was in favor of Toombs 25-14.
The second half got off to a better start as the Dawgs came out with a defensive mindset and turned the pressure up. Suffocating defense combined with hot shooting allowed the Dawgs to extend their lead after the third quarter to 41-24. The hot shooting and defense continued in the fourth quarter as the lead was stretched out to a 30-point lead during the quarter.
After the final buzzer sounded, the Dawgs claimed their victory with a 61-32 score. Leading the Dawgs in scoring was Dominic Eason with 18 points and four crowd-erupting dunks. Jesus Quintero had 17 points on the night and connected on five 3-pointers. Cam Faison, Marion James, and Tamarien McArthur all had 8 points each. As a team, the Dawgs made eleven 3-pointers on the night.
The next game for the Dawgs will be after the Thanksgiving break on November 29 at Montgomery County with the girls tipping off at 6:00 p.m. with the boys game to follow.