Posted on
Record Label Signs Toombs Native To International Recording Contract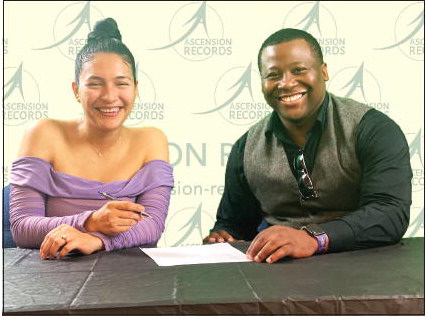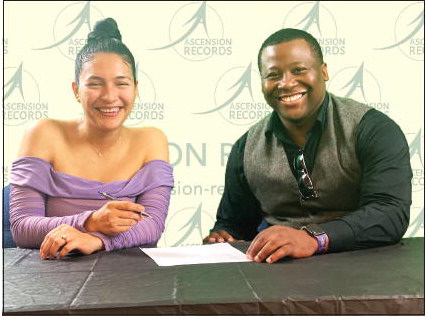 Ana Delgado Brown, a native of Toombs County, could not hold back the smiles and excitement last Thursday night while signing her first recording contract worth more than $200,000.
It is because of her strong voice, hard work, showmanship, and perseverance, that Ascension Records LLC has decided to produce, record, promote, and distribute music for Brown, said Luther Wardlaw, the company's president and CEO.
"I have been blessed to work with many artists during my professional career in music, and Ana is among the best. It is easy to call upon relationships and partnerships in the music industry for an artist like Ana."
Brown said of the opportunity, "I have been singing for as long as I can remember, but this is huge for me because it's something that I have not only been working toward, but also have been dreaming of since I was a little girl. So to actually put things into motion is big. This is something I love and enjoy doing."
Sherrick Brown, Ana's husband and greatest supporter, said that his wife has a big personality. "When she sings, it brings joy to people. I have seen people's moods change while she was singing. I would like to see this opportunity go farther than her eyes can see."
While Ascension Records LLC is a newlyformed record label in Toombs County, it is certainly not a company of small stature. It's founder and President Luther Wardlaw is responsible for launching Stackthat Entertainment in 2008 and was instrumental in landing the hit song "Feet Off the Ground" in the paramount feature film "Footloose," a song that was co-written and performed by Matthew Hill (Bank Mr. 912) and featured the multi-Grammy award winning and Oscar award- winning hip hop duo, Three-Six Mafia.
Ascension Records has now partnered with Orchard Music Distribution out of Nashville, Tennessee, and is supported by Sony and Universal Music.
Brown has sung in several states and on stages of all kinds. She is currently in the studio recording her first album, and is scheduled to release her first single to radio and retail in June of 2023.