Posted on
Physician's Surgical Care Holds Open House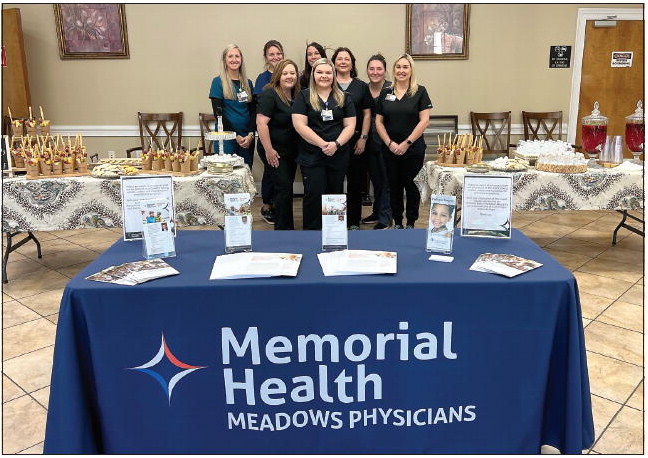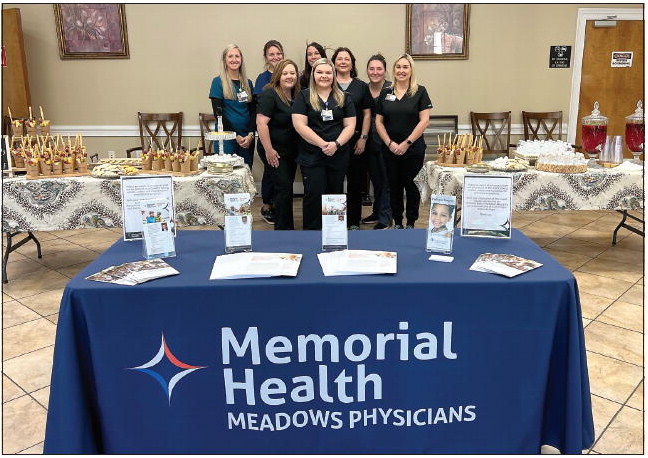 Memorial Health Meadows Physicians Surgical Care hosted an open house on Tuesday, November 8, at its location on Edwina Drive. Business leaders, elected officials and community members attended for a tour of the practice and to meet the surgeons, Dr. Kendrix Evans, Dr. Henry Ferland, and Dr. Kurt Hofmann, as well as office staff.
The surgeons perform a wide variety of general surgery procedures including abdominal surgery, gallbladder surgery, hernia repair, breast cancer surgical and more.
In 2021, Meadows Hospital invested $2 million to launch a robotic-assisted surgery program. The first procedure was performed in January 2022, and more than 250 robotic-assisted cases have been performed to date at Meadows.
For more information about Memorial Health Meadows Physicians Surgical Care, visit meadowsphysicians. com/ service/ surgical-care.