Posted on
VHS Sound Tribe Wins At Statesboro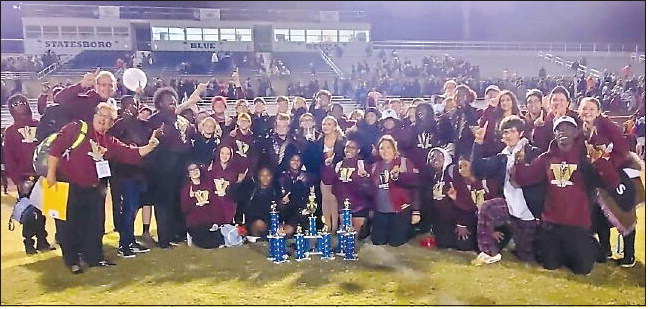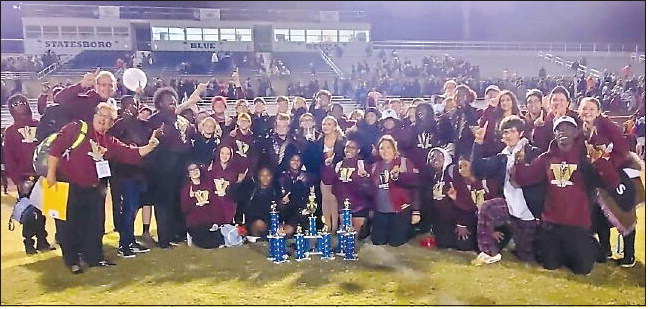 The Vidalia High School (VHS) Sound Tribe Marching Band received a Superior Rating at the 45th Annual East Georgia Marching Championship in Statesboro, earning them a 1st place finish in their class in the competition.
On October 29, the Sound Tribe went up against seven other bands in the Class A competition, which is determined by the amount of wind instrument players in the group. Within this level of competition, the band solidified their reputation of excellence, as the Percussion Line, Drum Major Bailey Hutchins, and Feature Twirler Anne-Claire Taylor all received Superior Ratings. Hutchins and the Percussion Line also placed first overall in their respective categories in this division. The Band also competed again five additional bands in the Class AA division, and ultimately placed 3rd overall in this Silver Division, which included bands from both classes.
Band directors Elizabeth Taylor and Steven Arnold were elated with the results. "After overcoming many obstacles this season, the Sound Tribe rose to the occasion and just really outperformed the bands in our division," Taylor remarked.
She and Arnold shared that the audience really loved the 'Elvis' show and showed lots of appreciation as Feature Twirler Anne-Claire Taylor performed many difficult twirling techniques. The pair said many also praised the young majorette's height of her 2, 3, and 4 spin combinations. They also explained that the percussion section showed lots of diversity with the keyboard mallets and auxiliary instruments as well as the use of the traditional battery of snare, tenor and bass drum lines. The pair believe that the addition of electronic voices and rhythm section really added lots of diversity to the sound of the Band.
Taylor also commented on the band's drum major, Bailey Hutchins. "Bailey has provided outstanding leadership for the SoundTribe this year and has done an incredible job conducting the Band this season," Taylor said.
"We are so proud of the hard work and many hours the band has put into learning this year's marching show, as well as the many stands tunes used to cheer on the Football team to create a great Game Day atmosphere with our Cheerleaders. We are looking forward to moving into concert season with all the musical opportunities that lie ahead for the remainder of the school year!" she concluded.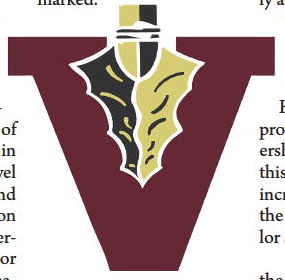 TCHS TOP DAWGS – Toombs County High School (TCHS) recognized their "Top Dawgs" for academics, CTAE/Fine Arts, and athletics recently. These students were recognized with a certificate for their excellence in these categories. L to R: Academic Top Dog Aubrey Gay, Athletic Top Dawg Zariah Newkirk, CTAE/Fine Arts Top Dawg Cristian Gutierrez, Academic Top Dawg Ryan Whitaker, Academic Top Dawg Jay Peebles.