Posted on
TCHS Heavy Equipment Pathway Students Compete in Statesboro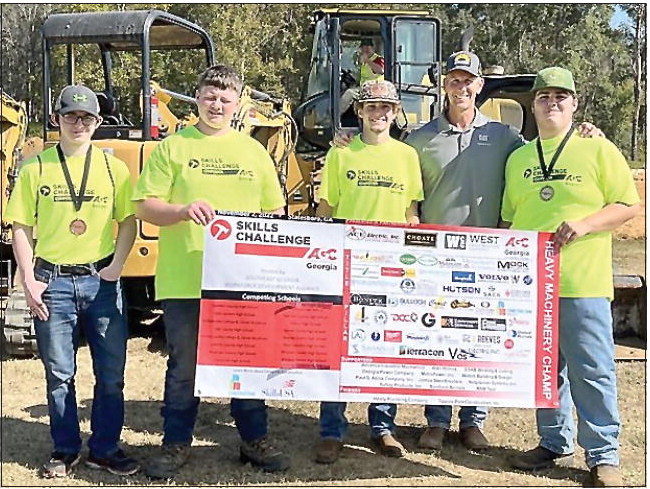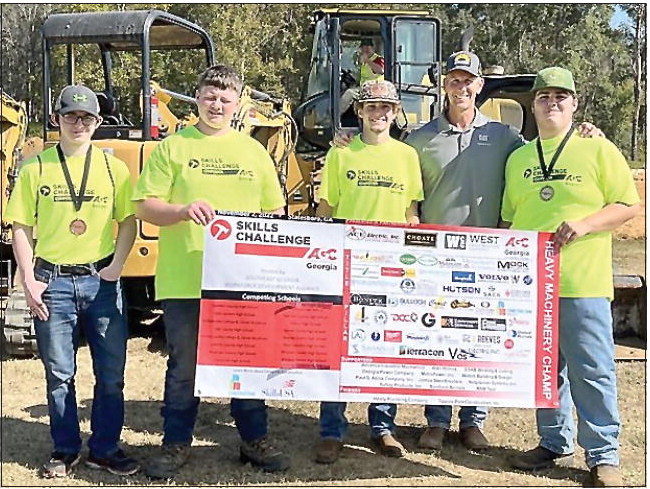 Four Toombs County High School (TCHS) students from the Heavy Machinery Operations Pathway took the top spots in the Heavy Equipment Operations contest at the Associated General Contractors (AGC) Skills Challenge in Statesboro on November 2.
Noah Boyett, Ethan Williamson, Clayton Porras, and Riley Bradford showed off their skills learned in the recently-developed Heavy Equipment Pathway, which was originated at TCHS last year. The students' instructor Tom Brodnax commented on the experience. 'This is a unique competition that really showcases students' workforce skills and more importantly the Heavy Equipment Pathway that was birthed right here in Toombs County!' he explained.
Boyett took home the gold in the competition, while Williamson and Porras tied for second place, with Bradford trailing in the third place position.