Posted on
Lady Barons Roll Over Voorhees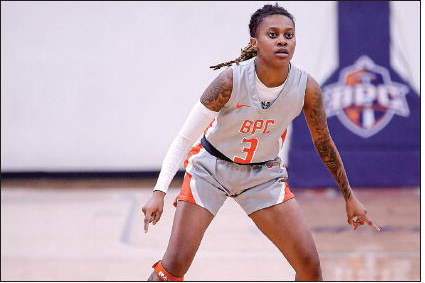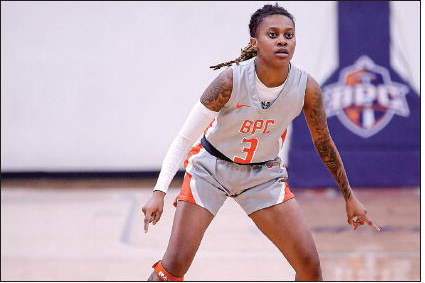 Courtesy of BPC
Brewton-Parker College's women's basketball hosted Voorhees (S.C.) for the 2022-23 home opener in Gillis Gymnasium on Thursday night of last week. The Lady Barons (4-1) performed on just about all cylinders in familiar territory, defeating the Tigers (0-6) in a dominant 98-53 win.
"We were able to play our style of basketball tonight," Head Coach Steve Edwards said. "We moved the ball well and played as one unit. Our aim is to always have 20 or more assists and we accomplished that tonight. "I'm proud of the players that stepped up tonight," Edwards mentioned. "We are missing a few key pieces, but several players stepped up and had a major impact on the game. We are working on being connected on both sides of the ball, and we look forward to getting back to work tomorrow."
Voorhees opened the game up with three points to take an early lead up on the Lady Barons.
A'Alyiah Clay knocked down BPC's first shot of the night with a threepointer to level things up.
The Tigers managed to pull out to a 10-4 lead with 7:07 left on the clock. The Lady Barons responded with a 23-0 run, leading the game 27-10 with 1:00 left to play in the period. Voorhees scored a trey to close out the period with a 14-point deficit.
After a quick bucket from the Tigers, Brewton-Parker answered with an 8-0 run to jump out to a 35-15 lead with seven minutes to play in the half. Voorhees bounced back with a 6-0 run to pull the deficit to 14 points with 5:37 left. The Lady Barons continued to apply pressure to the Lady Tigers, sealing the second period with a 54-26 lead. Sy-Marieona Williams led BPC with 11 points in the period, shooting 4-of-6 from the floor and 2-of-2 from three.
Voorhees opened the third quarter with five points, but back-to-back jumpers from Tajahnae Wiggins and a bucket from Keyanna Tolbert pushed BPC's lead to 29 points with 7:13 on the clock. BPC eventually built up to a 39-point lead to close out the period, outscoring VU 27-16. Wiggins took charge with 10 points in eight minutes of action followed by Angel McRae with six points and six boards.
The Lady Barons continued to add to the scoreline in the fourth quarter but pulled back a bit, allowing the game to slow down to eat the clock. BPC outscored VU 17-11 in the period with McRae leading the way with four points and four rebounds.
A total of six Lady Barons highlighted the offensive numbers with double- digit performances. McRae led the way with another double-double performance with 18 points and 18 rebounds. Williams notched 15 points followed by Keonya Mincey with 13. Drexelle Ward and Wiggins both gathered 12 points while Cisley Copper scored 10. As a team, BPC shot for 46.6% (34of-73) from the field, 40% (10-of-25) from three, and 66.7% (20-of-30) from the foul line. The Lady Barons dished the ball well and produced 23 assists on the night with the trio of Mincey, Tolbert, and McRae recording six apiece. Defensively, BPC produced 11 steals with McRae and Wiggins leading with three each.
Bre w t o n – Pa r k e r notched a 48-36 advantage in rebounds and protected the ball well, winning the turnover battle 9-18. The bench for BPC produced 44 points. BPC scored 24 points off turnovers and 15 secondchance points. The Lady Barons' largest lead was 47 at the 7:27 mark in the 4th quarter.
BPC was in Denmark, SC on Tuesday of this week for another game against Voorhees after presstime.