Posted on
Area Voters Go Red!
Landslide Victories For Tillery, Hagan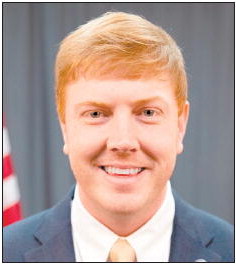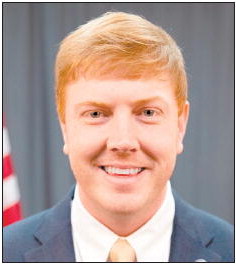 The big red wave expected by the Republican Party in its bid to dominate Congress did not materialize in the November 8 election. But that was not the case in South Georgia as voters turned out to heavily support Republican candidates.
The two local Republicans vying for reelection to state seats — Sen. Blake Tillery, District 19, Vidalia, and Rep. Leesa Hagan, District 156, Lyons — won by a landslide throughout the area, and Governor Brian Kemp and other Republicans vying for state posts outdistanced their opponents by impressively large margins in voting across this region.
But one more very important race still hangs in the balance. There will be a runoff between Republican Herschel Walker and Democratic incumbent Raphael Warnock for the U.S. Senate. Balloting will take place December 6. All Georgians who were registered to vote by November 7 can vote in the December 6 runoff. Early voting begins on November 28.
Kemp-Abrams Kemp handily defeated his Democratic challenger, Stacey Abrams, as well as Libertarian contender Shane Hazel. The Governor won by a 300,000 plus vote margin and his victo- continued from page
ry means the Republicans will control all three levels of state government for at least two more years. The GOP retained the majority in both the Georgia House and the Georgia Senate in the midterm election.
But Abrams' future is uncertain with the loss. Abrams infamously refused to concede defeat in her last matchup with Kemp in the 2018 race for Georgia governor, which he won by a margin of 55,000 votes. Abrams filed a lawsuit against Secretary of State Raffensperger over allegations of voter suppression in that election, but she recently lost that case.
Abrams increased her public profile after her 2018 defeat, gaining notoriety as rising star in the Democratic Party; however, she declined to run for the U.S. Senate seat won by Raphael Warnock in 2020 and she was not chosen by Joe Biden as a vice presidential running mate.
Warnock-Walker
With 100% of precincts across Georgia reporting results by the afternoon of November 9, it had become clear neither Warnock nor Walker would exceed the 50%-plus-one threshold required under state law to avoid a runoff. Warnock holds a narrow lead with 49.4% of the vote to Walker's 48.5%. Libertarian Chase Oliver has just less than 2.1% of the vote, just enough to keep the two major-party candidates from winning the election outright.
"There's just not enough numbers out there to change the outcome of this race," Gabriel Sterling, elections manager for the Georgia Secretary of State's office, told CNN, on November 9.
Sterling said the office started immediately after the election to design runoff ballots to be delivered to all 159 counties in Georgia by the beginning of this week.
He said Secretary of State Raffensperger is planning for a minimum of five early voting days ahead of the runoff and setting aside a weekend early voting day for Saturday, November 26, Dave Williams of Capitol Beat reported.
Warnock is no stranger to runoffs, having won the Senate seat over incumbent Republican Senator Kelly Loeffler in a runoff in early January of last year. Loeffler was named to fill the seat in 2019 following the resignation due to illness of long-time Georgia Republican Congressman Johnny Isakson.
Loeffler ran in the 2020 Georgia U.S. Senate special election, seeking to hold the Senate seat until January 3, 2023. She finished second in the November 3 election, advancing to a runoff with Warnock held on January 5, 2021, which she lost. In the same election, her fellow Georgia senator, David Perdue, also lost. When Perdue's term ended on January 3, 2021, Loeffler ascended to be the senior senator from Georgia, a position she held for just under three weeks, until Warnock and newcomer Jon Ossoff were sworn into the Senate.
Famously, that election determined whether Democrats or Republicans would control the Senate. With a 50-50 split in the Senate makeup, the deciding vote would be cast by Democrat Kamala Harris, who, as Vice President of the United States, was also President of the Senate.
November 8 balloting left Democrats with 50% of the Senate and Republicans with 49%, but the undecided Senate seat up for grabs in the December 6 runoff in Georgia is still very relevant. While Democrats will hold the gavel in the Senate, Republicans will have more bargaining power if they gain the additional seat in Georgia. That configuration would mean a 50-50 split between Democrats and Republicans in the Senate, with Vice President Harris as the tie breaker.
Voters will see more campaign ads from Warnock and Walker in the next four weeks, but they won't have to endure them as long as during the last Georgia Senate runoff. While the Warnock-Loeffler runoff spanned over two months at the end of 2020 and the beginning of 2021, a change in state law since then will limit the upcoming runoff campaign to four weeks.
Tillery, Hagan
Tillery, who will begin his fourth, two-year term in the Senate in January, 2023, was opposed in November 8 balloting by Douglas businessman Michael "Buckle" Moore. Tillery garnered 78.7% of the votes in the 19th District, while Moore earned 21.3%. Tillery has continued to rise in the Legislative ranks since first being elected to the District 19 post in 2016. In 2020, he succeeded the late Jack Hill as Chair of the powerful Senate Appropriations Committee.
As the 2020 Census brought about a recalculation of the state's population, Tillery has helped oversee the reconfiguration of the state's voting districts. His own district was reshaped because of population shifts, as well as the district represented by Representative Hagan.
With the November 8 election over, Tillery is focused on the tasks at hand which he and other members of the state Legislature will tackle as the new term begins in January. "A lot of families are struggling with prices and costs, and businesses are feeling the same pressures. We have work to do, and I am just really thankful and blessed by the people of Southeast Georgia for giving me two more years to work on these issues."
Hagan won a special election in 2021 to fill a seat vacated by long-time state House member Greg Morris, who resigned to take a post on the State Transportation Board. Hagan was chair of the Toombs County Republican Party, but her bid for the District 156 seat was her first foray into state politics. On November 8, she was on the ballot with Fitzgerald resident Lethia Kittrell. Hagan claimed 75% of the District voting.
To see how your county voted in the general election or for further directions on the runoff, visit the Secretary of State's website, click on elections, and follow the prompts.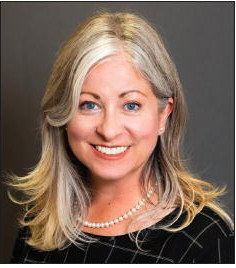 Rep. Leesa Hagan