Posted on
Phillips Pharmacy Personnel Talk Issues With U.S. Rep. Rick Allen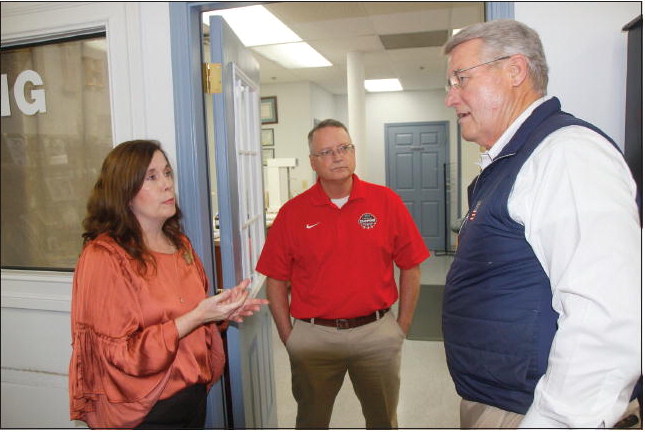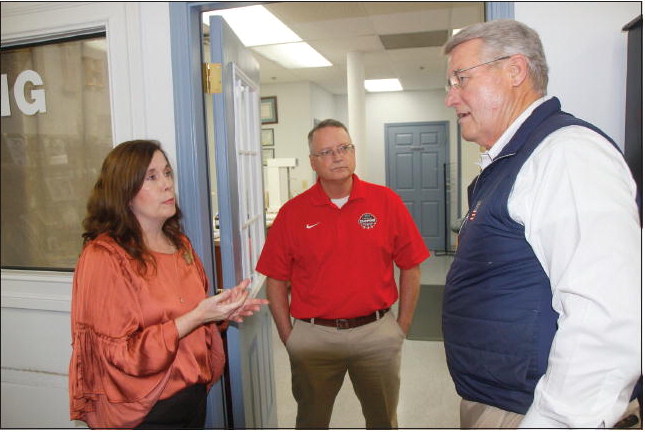 U.S. Representative Rick Allen, District 12GA, visited Phillips Pharmacy last Wednesday, November 2, to celebrate the business's 50th anniversary and to discuss issues plaguing the pharmaceutical industry.
Pharmacists Angela Phillips Combs, Rusty Combs, Heather Gourley, and Ashley Willis each spoke with Allen on a variety of issues, such as the elimination of thousands of independent pharmacies across the nation because of TRICARE, the health care program for military service members, retirees, and their families. This health care program limits the pharmacies where veterans may receive their prescriptions, and therefore, depletes the customer base for small businesses.
"We have so many unique things that make us different from the bigger pharmacies," Phillips Pharmacy owner Rusty Combs explained. He gave as an example of these unique services the customized medication packaging options that the pharmacy uses to help reduce confusion and hassle on daily doses for customers. The group also informed Allen of their frustration with pharmacy benefit managers and the role which they play in rising healthcare costs, and thanked him for being a co-signer on the letter to the Department of Defense regarding TRICARE on the pharmacy's patients' behalf. "We appreciate Representative Allen being a strong supporter of our community, and we are grateful for the opportunity to share our concerns with him," Gourley commented.