Posted on
RTCA 4-H Cloverleaf Members Place at Fair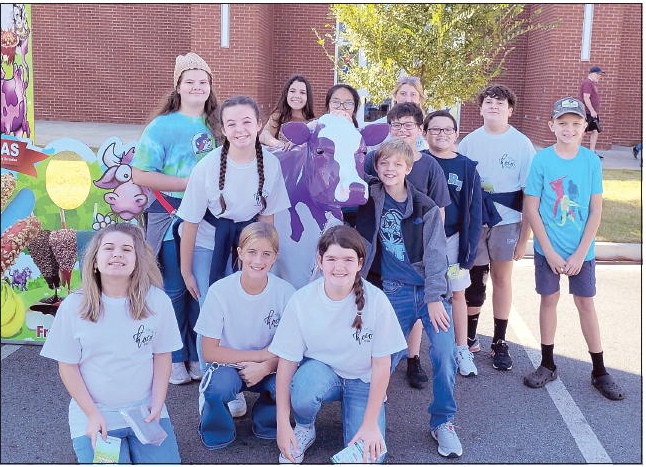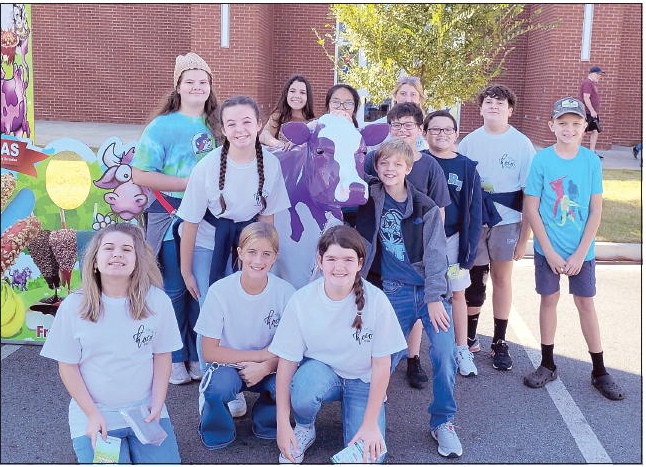 This year a new 4-H Club has been established on campus of Robert Toombs Christian Academy to offer an additional outlet for student achievement.
Fourteen sixth grade members of the Robert Toombs Christian Academy 4-H Club attended the Georgia National Fair in Perry with new club advisor, Lisa Parker. Prior to the field trip, members had spent hours preparing their projects for competition in the areas of Computer Graphic Design, Decorated Agricultural Products Exhibits, Recycling, and Terrarium/Dish Garden Exhibits. Out of 13 entries, Robert Toombs had 7 projects placed in the top 10, winning both ribbons and cash
prizes: Computer Graphic Design: Emmalee Milligan, Eighth Place. Decorated Agricultural Products Exhibits: Maribeth Stephens, Second Place. Recycling: Isabella Huber, Second Place; Ward Varnadoe, Eighth Place.
Te r r a r iums/ Di s h Garden Exhibits: Addysen Smith, First Place; Blake Owens, Fifth Place; Meeghan Wolfe, Ninth Place. Then students broke into groups to explore all the fair had to offer. Some students chose to paint ornaments, with the proceeds going to charity. Others visited the live animal exhibits.
The 4-H Cloverleaf Members gathered at Reaves Arena with other 4-H members from across the state. The students were introduced to key leadership, who led the rally. Games were played with audience participation, and each member received a Georgia National Fair/4H t-shirt. Thank you to Lowe's of Vidalia and County Farm Plant Company of Baxley for helping to provide materials for the terrariums and dish gardens. Mrs. Parker also wishes to thank the parents who helped to transport and chaperone those in attendance: Richie Botelho, Sharon Coe, Lee Milligan, Heather Scott, Bonnie Van Dyke, and Mandi Varnadoe.