Posted on
Appling Pulls Away In 2nd Half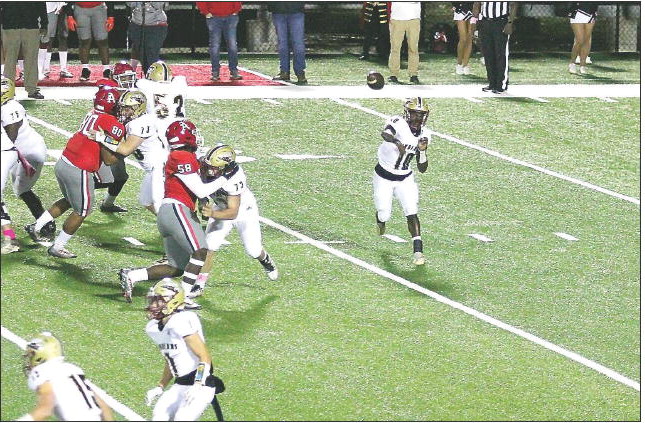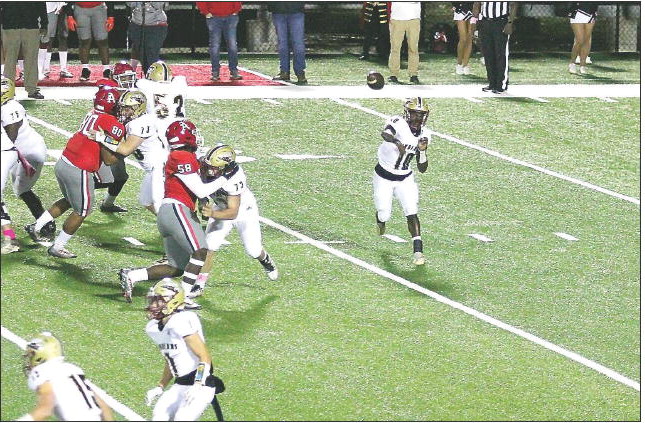 Courtesy of VHS
The Vidalia High School Indians scored two touchdowns in the last 2 minutes of the first half Friday in Baxley to draw within one point (14-13), but Appling County outscored the Indians 20-0 in the 2nd half to win 34-13. The loss dropped the Indians to 6-2 overall and 2-2 in 3AA with two games remaining. The Indians need at least one win in the last two games to get in the playoff hunt. They host Pierce Co. Friday before ending the regular season in Lyons against Toombs Co. on November 4.
In Baxley on Friday night, the outsized Indians held the number three ranked Pirates scoreless in the first quarter, but a questionable defensive holding call on 3rd and long set up a Jaylen Johnson 11-yard run to make the score 7-0 with 11:40 in the 2nd quarter.
The Indians and the Pirates went back and forth the remainder of the quarter, with the Indian defense coming up big on several occasions to force Appling to punt. However, the Vidalia offense had trouble gaining ground, with several positive plays called back for penalties and several Indian passes falling incomplete after hitting receivers' hands.
Appling County scored their next touchdown with 2:27 to go in the half on a 35-yard run by Jamarion Williams, and Appling led 14-0 following the PAT. But on the ensuing kickoff, Cason Banks took it down the left sideline 62-yards to the Appling 15-yard line. Two plays later, Vidalia got its first score, a 1-yard run by Antonio Barron to make the score 14-7 after Adam Crutchfield's PAT. The Indians weren't finished as the defense came up with a huge turnover, an interception by Barron, giving the ball back to the Indian offense at their own 13-yard line. Two plays later, Barron called his own number and sprinted 89-yards, outracing defenders for another Indians score, making it 1413, after a Pirate defender blocked the PAT with 3-seconds remaining in the half.
That was as close as the Indians got, as Appling went on a long 80yard 8:15 drive with Williams taking it in from 7-yards to make the score 21-13 with 3:45 to go in the 3rd quarter.
Williams scored his 3rd touchdown of the game on a 1-yard run with 9:54 to go in the game to make it 27-13 after a failed PAT. The Pirates added another score with 5:54 to go in the game when Johnson broke several tackles and pulled away from defenders, scampering 42-yards for the night's final score to make it 34-13.
Pierce County will be at Vidalia this week with game time for Friday night at 7:30 p.m. at Buck Cravey Field.