Posted on
MOCO FFA MEETS TILLERY — ….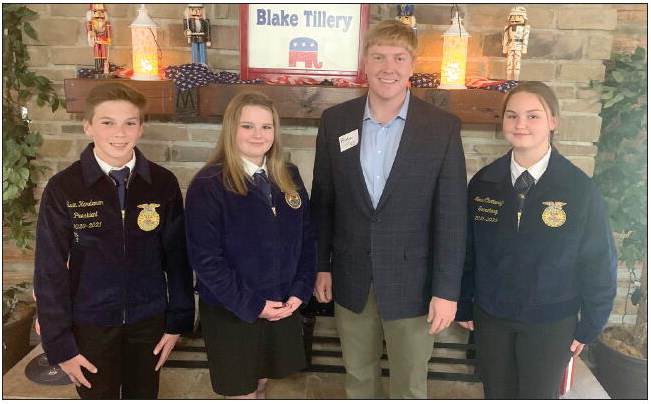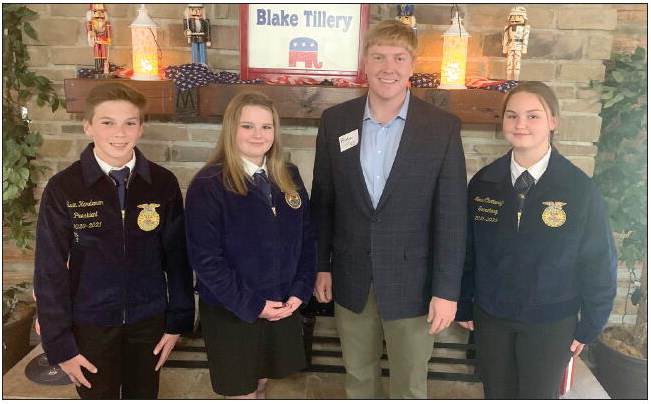 MOCO FFA MEETS TILLERY — Some of the Montgomery County Future Farmers of America (FFA) officers met and spoke with Senator Blake Tillery at a public event held in Montgomery County on Thursday, September 29. Officers spoke with Tillery on their roles through FFA and thanked him for the work he has done for the area. L to R: Montgomery County FFA Treasurer Evan Hardeman, President Ansleigh Randolph, Senator Blake Tillery, and Reporter Hannah Williamson.
304 SOCIETY GARDEN OPENS — The Lyons Main Street Association hosted the official opening of the 304 Society Garden, located at the corner of NW Broad Street and N Washington Street, on Thursday, October 6. The park, which is on land rented from the Williamson family, features a large grassy area, several benches, and lights hung throughout the trees. Members of the community were invited to visit the garden and enjoy free ice cream from Lottie's Pocket during the ceremonial opening. L to R: Jason Hall, Connie Lopez, Leslie Harrell, Pam Williamson, Chris Williamson, Daphne Walker, Clint Williams, Micah Williams, Kathy Sharpe, Darrien Ramsey, Emma Williams, Nicole Barnes, Jency Jeffers, Seth Jeffers, Jacob Woodfin, Trent Williams.
Photo by Makaylee Randolph