Posted on
Lady Bulldogs Drop 2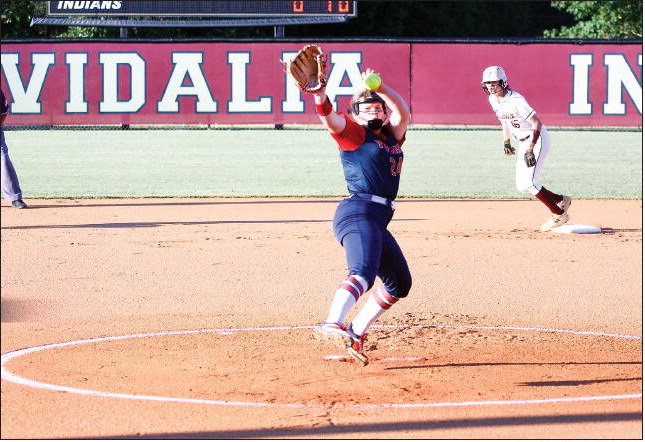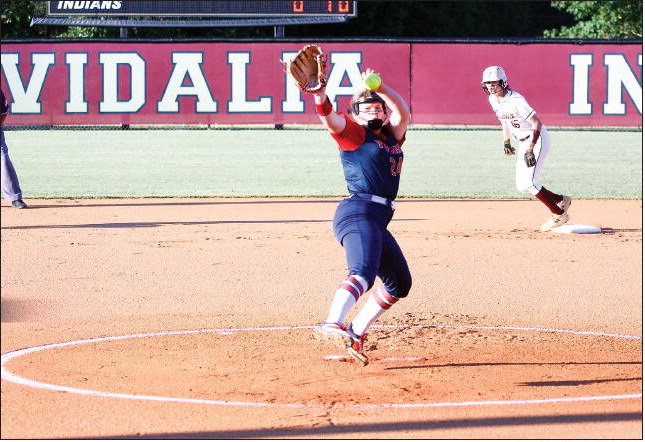 It was a tough week for the Lady Bulldogs softball team of Toombs County High School as they lost a close game to rival Vidalia in Vidalia on Tuesday, and then fell to the Blue Herons of Brantley County at home on Thursday.
Vs. Vidalia
In the top of the first inning Nora Grace Mercer picked up a hit for the Bulldogs, but that was all that they could get, sending the game to the bottom of the first inning still at 0-0. The Indians got Tori Wright on base, and then a hit by Emma Humphrey put runners at the corners for the Indians with just one out. A passed ball moved Humphrey to second base, but TCHS got an out and then pitcher Shay Stringer got a strikeout for the third out of the inning to get out of the jam. Toombs didn't get anything going in the top of the second inning, but in the bottom of the inning, Gabby Royal got a single and then a wild pitch moved her to second. TCHS got the third out on a ground out to end the inning. In the top of the third inning Rylie Lumley picked up a solid single with two outs, but a fly out sent the game to the bottom of the third still tied at 0-0. Wright picked up a single in the bottom of the third, and with two outs she stole second base. Humphrey came through with a solid hit into right-center that brought in Wright to make it a 1-0 game with VHS on top. Tymber Harris came through with a bloop down the right-field line to score Humphrey to make it a 2-0 game for VHS. Neither team could come through with a run over the rest of the game as the Indians took the win, 2-0, over the Bulldogs. Harris got the win in the circle for VHS and Stringer took the loss for Toombs.
Vs. Brantley
Brantley took the early lead with two runs in the top of the first inning. Neither team scored any runs over the next four innings, but in the top of the sixth the Herons added three more runs to take a 5-0 lead on Toombs.
Toombs picked up a run in the bottom of the sixth inning to make it 5-1, but in the top of the seventh inning, the Herons added two more runs and took the win 7-1 over the Bulldogs.
Toombs is now 10-15-1 overall on the season, and they are 3-11 in Region play. This week they took on Pierce County on the road on Tuesday after presstime, and will host Metter on Wednesday at 6:00 p.m.