Posted on
Real Squeal Disc Golf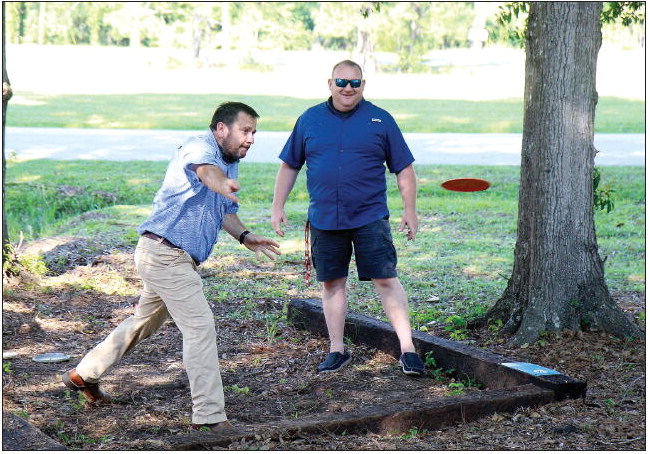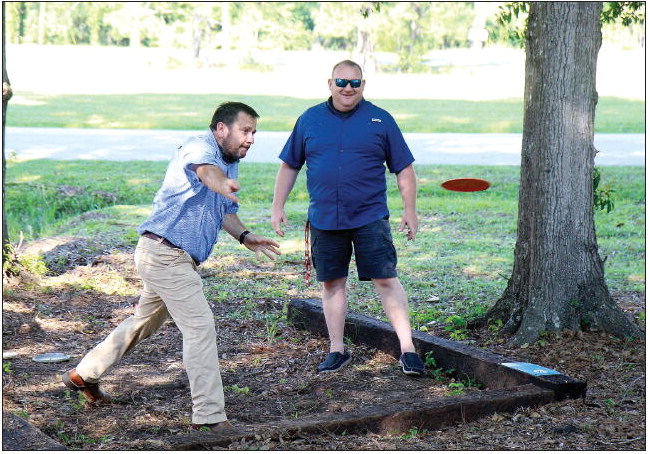 During this year's Real Squeal BBQ & Music Festival will be the 2nd Annual Disc Golf Tournament at the course at Partin Park. Scoring will be done through the UDisc app or on a paper scoresheet. All PDGA rules apply. The tournament is set to start at 9:00 a.m. on Friday, October 7.
Partin Park has an 18 hole Disc Golf course that runs around the park and has been a nice new addition. The course was designed by City Manager Jason Hall's son Caden, and then a company from Atlanta came in to tweak the design and put the course together.
Hole 1 begins behind the Green Monster, with 10 holes on that side of the park wrapping up around the walking track and near the skate park. Holes 11 through 18 are over near the nature trail on the other side of the park behind the Dream House. The holes range from fairly short to over the length of a football field.
The cost to register for the tournament is $15. Registration can be done online at the realsqueal. com or on the morning of the event. Contact Rhett Harris at 912-271-3105 for more information. Prizes will be awarded for 1st, 2nd, and 3rd place. Awards of $100, $75, and $50 will be given along with some door prizes that include some discs.