Posted on
continued from page Toombs ….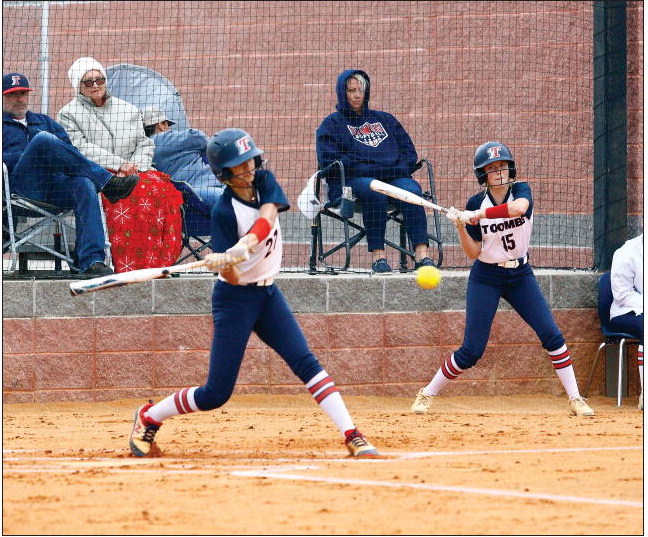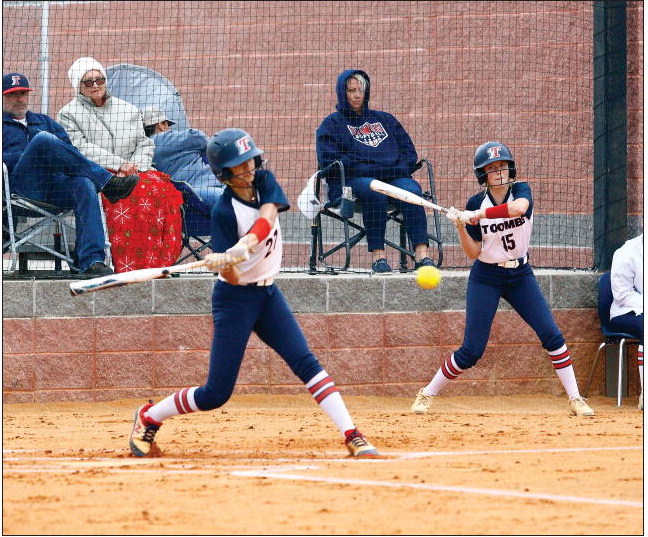 continued from page
Toombs fired up the offense in the first inning. TCHS scored one run when Shay Stringer singled. Toombs added a run in the third inning to take a 2-0 lead over the Pirates. After Appling County scored one run in the top of the fourth, The Dawgs answered with one of their own for a 3-1 lead. The run came when Autumn Jarriel doubled on a 2-2 count.
But Appling came back with three runs in the top of the fifth inning to pull ahead 4-3 on the Bulldogs. The Pirates held on in the sixth and seventh inning to secure the close win. Stringer toed the rubber for Toombs. The lefthander surrendered four runs on four hits over seven innings, striking out seven.
Jarriel, Emerson Powell, and Stringer all had one hit to lead Toombs.
Vs. E. Laurens
Toombs County fell behind early and couldn't come back in an 8-1 loss to East Laurens on Monday. Toombs picked up a run in the top of the first inning, but East Laurens scored on a walk and a 2-RBI double in the bottom of the first to take a 3-1 lead.
The Falcons added a run in the third, and then scored four runs in the fourth inning. The big inning for East Laurens came thanks to singles by Madison Johnson and Holt and a triple by Lowther. That put the Falcons on top 8-1 They held on over the next three innings to take the win by that score.
Krista Cantwell started the game for The Lady Dawgs. Cantwell surrendered four runs on five hits over three innings, striking out four and walking one. Stringer threw three innings in relief.
Riley Lumley went 1-for-3 at the plate to lead The Lady Dawgs in hits. This week TCHS was at rival Vidalia on Tuesday after presstime. They will be back in action on Thursday with Brantley County coming to town. Toombs will wrap up the regular season next week with Pierce County in Blackshear on Tuesday and then Metter at home on Wednesday. Toombs is currently 10-12-1 on the season and they are 3-9 in Region 3AA.