Posted on
continued from page first place ….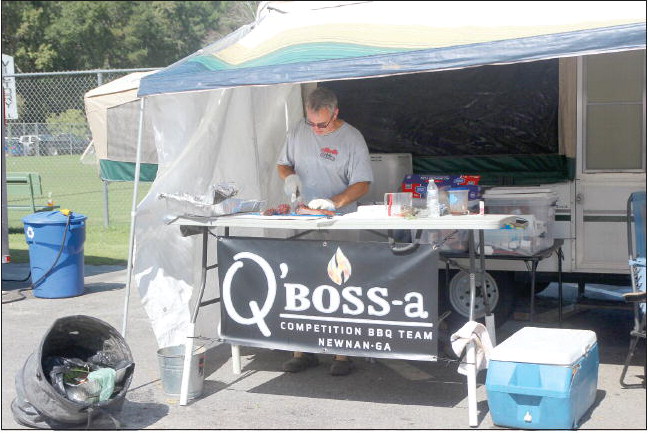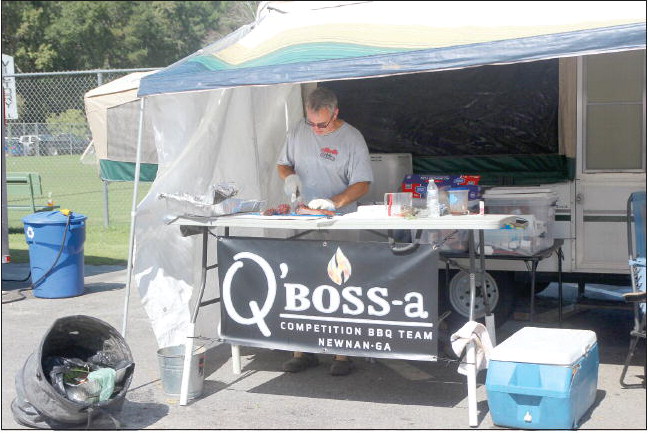 continued from page
first place in each category will take home $125, second place in each category will receive $125, and third place in each category is given a $100 prize.
Friday is also the deadline for entries to the BBQ Sauce Contest. This contest is open to everyone and allows each contestant three sauces per entry. Currently, 24 contestants have registered. All entries are due by 7 p.m. on October 7 at the Lyons Main Street Office. First place is awarded $100, while second place takes home $75, and third place is given a $50 prize.
Disc Golf
The 2nd Annual Real Squeal Disc Golf Tournament will tee off at 9 a.m. on Friday at Partin Park. Participants will meet beside the park's handicap playground and play through the 18-hole course for local bragging rights.
Class Car Cruise-In/Cruise-Out Classic cars will be available for public viewing at the Squeal-In, Squeal-Out car show on Friday in Downtown Lyons. This event has a very laid-back atmosphere as the public is welcome to visit with car owners and enjoy the experience. There is no cost for entry into this show, and prizes will be awarded for Squealer's Choice and People's Choice. For more information, contact Jay Hutcheson at 912-245– 0174.
Street Dance and Fireworks
The annual Street Dance and Fireworks will be held in downtown Lyons beginning at 6 p.m. The event will feature live music, several vendors, kids activities, and a fireworks show at 8:45 p.m. The Tiger Creek Band will be playing at the street dance from 6 p.m. until 7:30 p.m. This local band has made its presence known in the area for 10 years, and is often praised for its high-energy country/ southern rock style.
The Blues Factor Band will take the stage after the Tiger Creek Band's set to continue the party atmosphere of the street dance! The band is known for its wide variety of music, which includes Southern Rock and the top hits from every decade from the 50's until present!
Saturday
Professional BBQ Contest
The Real Squeal Professional BBQ Contest is sanctioned by the Kansas City Barbecue Society and is a Georgia State Championship event. Competing teams will submit entries into the four KCBS meat categories: chicken, pork ribs, pork, and beef brisket.
Currently, 30 professional teams are registered to compete at Partin Park on Saturday, October 8, beginning at 9 a.m., for $15,000 worth of cash prizes, trophies, and points! Award ceremonies will be held for all cooking contests on Saturday at Partin Park at 2 p.m. The Squealin' Car Show
This year's Squealin' Car Show has grown so large that Partin Park cannot hold the number of entries! To solve this problem, the car show will be held on Saturday, October 8, at the First Baptist Church in Lyons, located at 114 S Washington Street. Registration will begin at 9 a.m., judging will start at 11 a.m., and awards will be announced at 2 p.m. Entry is $25, and trophies will be awarded for Best Survivor, Best Hot Rod, Best 87-back Truck, Best 88-present Truck, Best Pre-1950 Car, Best 1951-1972 car, Best 19732000 Car, Best 2000-Present Car, Best Motorcycle, Best of Show, Top 20, and Mayor's Choice. For more information, contact Cody Williamson at 912-5857916.
Arts and Crafts
Partin Park will also be filled with several arts and crafts vendors on Saturday for the annual Arts and Crafts Show! The public will be able to peruse and purchase several handmade items and foods throughout the day, from 9 a.m. until 5 p.m.
Quilt Show
A quilt raffle and show will be staged from 10 a.m. to 2 p.m. at the Dreamhouse at Partin Park on Saturday! The public will be able to learn from a local quilt group, "Crafty Quilters & Needly Friends," and may enter a raffle for a chance to win a handmade quilt.
Kids Activities
Kids Creative Play activities will be open to local children from 9 a.m. until 5 p.m. at Partin Park on Saturday. To participate, kids and parents should head to the pavilion near the top field at the park.
Carter's Rock-N-Rides will have several of their amusement activities set up near the top field at Partin Park from 10 a.m. until 5 p.m. on Saturday. These activities will cost between $1 and $3 each. Native American Artifacts and Flint Knapping Attendees may experience a blast from the past through Native American Artifacts at the show within the Callaway Center at Partin Park. Local collectors will showcase their historical treasures on Saturday from 9 a.m. until 5 p.m. for the public to see, and will be available to answer any continued from page
questions. Modern reproductions of arrowheads, spear points, and knives will also be available for perusing at the Flint Knapping event outside of the Callaway Center from 9 a.m. until 5 p.m. on Saturday. Peach State Archaeology Society, Rock Dealers, and arrow reproduction specialists will be on hand to show the public how these reproductions are crafted.
Main Stage Music
Up-and-coming talent will grace the main stage at Partin Park on Saturday to entertain attendees of the festival from 11:30 a.m. until 2 p.m. Performers include Will Moseley & Company, and Kristen Powell.
Game Trailer
A rolling game trailer will be available for public use throughout the day of festivities at Partin Park. This trailer features X-Box and Play Station gaming systems and a variety of games.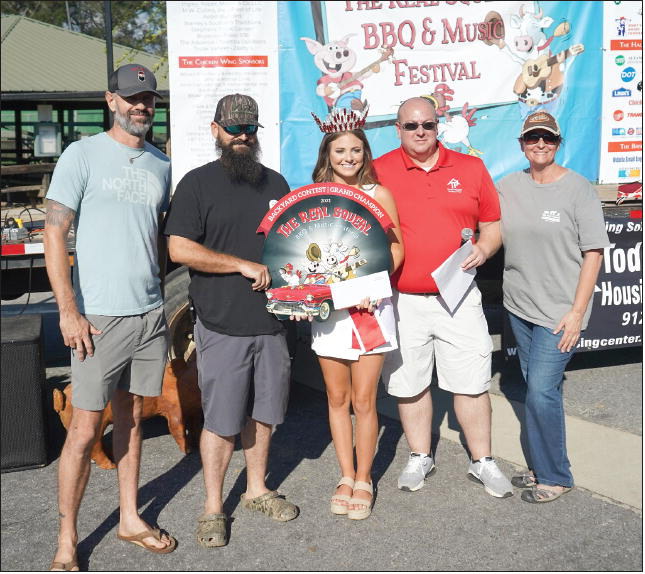 BACKYARD BBQ — Last year's backyard barbecue champions were Bad Habits BBQ, who were presented with the award by 2021 Miss Real Squeal Bralie Dorsey and Real Squeal Directors.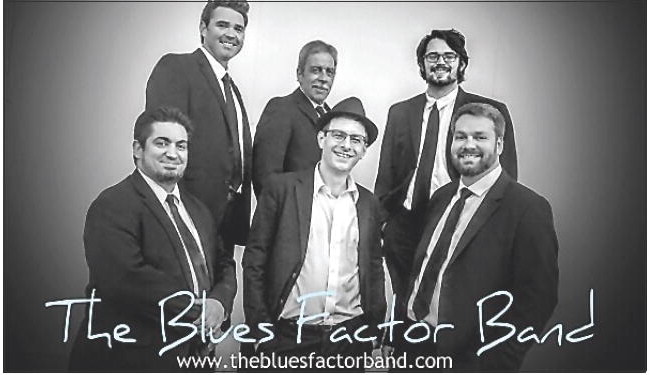 THE BLUES FACTOR BAND — The Blues Factor Band has become known as a party band for the Southeast, and will be bringing the excitement to Lyons at the Real Squeal Street Dance following the Tiger Creek Band's set.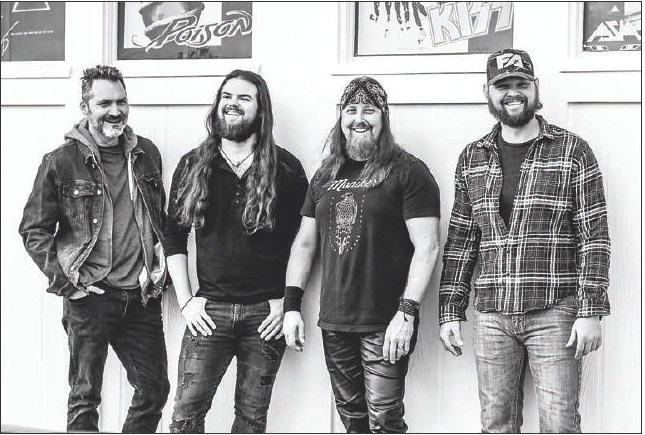 TIGER CREEK BAND — The Tiger Creek Band is a local favorite, which has been entertaining the area for years. They will take the stage at the Real Squeal Street Dance at 6 p.m. on Friday. L to R: Eric Love, Kade Roberts, Brian Love, Daniel Fountain.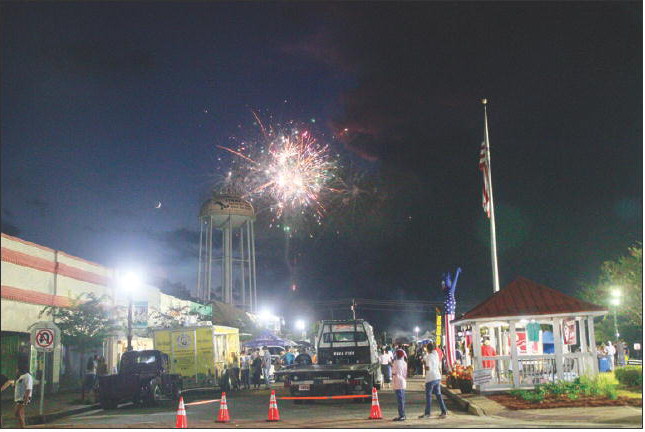 FIREWORKS SHOW — The first night of Real Squeal festivities will be celebrated with a fireworks show at 8:45 p.m. on Friday night in Downtown Lyons.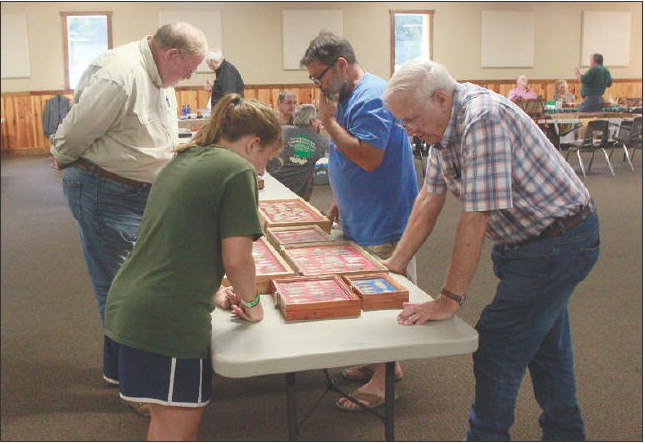 INDIAN ARTIFACTS — Saturday will feature an Indian Artifact Show at the Callaway Center in Partin Park from 9 a.m. until 5 p.m. for the public to peruse. Flint Knapping will also be occurring outside of the center, allowing attendees to witness how arrowheads, spear heads, and knives are reproduced.