Posted on
continued from page down with ….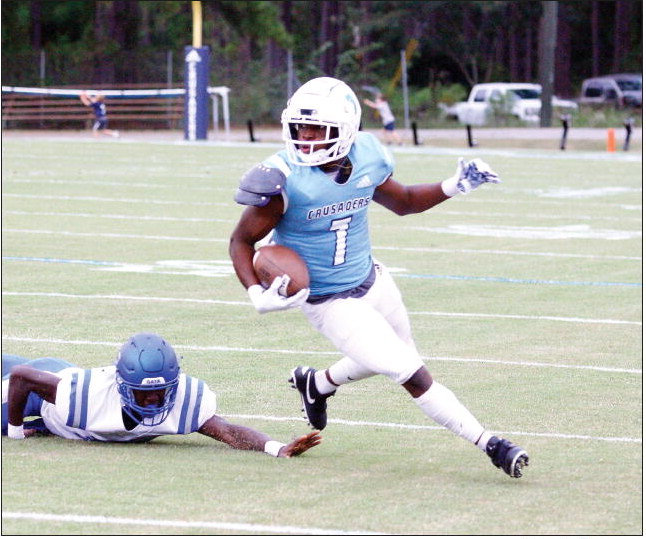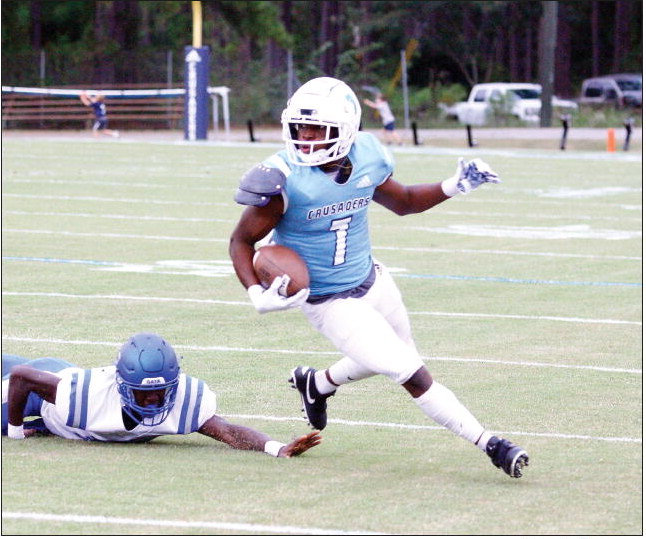 continued from page
down with just 16 seconds remaining in the half when quarterback Zayden Edwards dove into the end zone from just 1-yard out. That closed the Crusader lead to 14-7 at the half.
In the third quarter of the game the Lions tied the game as they finished off a drive with a 23-yard run by Zyere Edwards. With the PAT the game was tied at 14-14.
St. Andrews took the lead for the first time in the game with 1:26 left in the third quarter when Zayden Edwards scored on an 8-yard run. The PAT was good to put the Lions on top 21-14.
In the fourth period the Crusaders tied the game at 21-21 when Justin Powell scored his second touchdown of the game from 33-yards out. Bowers added the extra point.
The Lions came right back and took the lead again with 9:18 remaining in the game when running back Zyere Edwards ran straight up the middle from 65-yards out. They added the extra point for a 28-21 lead.
The Crusaders had two more chances to make a comeback but fell short. The Crusaders fumbled the ball on offense that the Lions recovered with just 5:34 left in the game. On the Crusaders next offensive possession, the Lions sacked Stanley on fourth down and took the ball over with 39 seconds left and then ran out the clock to secure the win for the Lions, 28-21.
The Crusaders fall to 3-4 for the season and will be back on the road to face Frederica Academy this Friday in St. Simons at 7:30 p.m.