Posted on
Wheeler County Show Team Begins Season
On Friday, August 19, 2022, the Wheeler County Show Team traveled to Perry to compete at the Georgia Young Farmer Livestock Show. Showmanship began on Friday afternoon. Jebb Brown placed 9th in the Kindergarten class, while Jase Brown was 10th in that same class. Layla Vann finished 5th in the Third-Grade showmanship class. On Saturday morning, the breeding gilt show began. Jaxson Derriso placed 4th in class 8 and 9th in class 9 with his Duroc gilts. In class 15, Anna Beth Ethredge placed 2nd and 3rd with her Yorkshire gilts. She also placed 8th in class 17 with her breeding gilt. In class 19, Layla Vann placed 6th while Jebb Brown finished 7th. Jaxson Derriso was 8th in class 22, Clay Ryals placed 10th in class 33, and Anna Beth Ethredge finished 10th in class 41. Layla and Zoey Vann placed 7th in classes 55 and 56, and Zoey also placed 8th in class 57. Jaxson Derriso finished 8th in class 58, and Jase Brown was 4th in class 50.
The advisors stated, "We are proud of how the students placed at their first show of the season, and we look forward to the upcoming shows."
FFA advisors and agriculture teachers for Wheeler County are Bryant Oliver, Les Bateson, and Hannah Henry.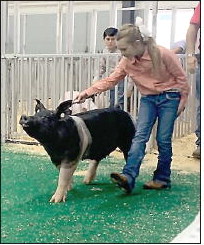 Layla Vann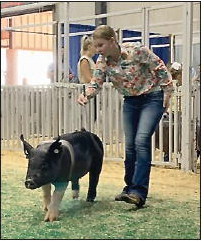 Zoey Vann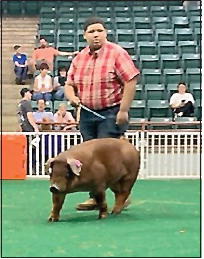 Jaxon Derriso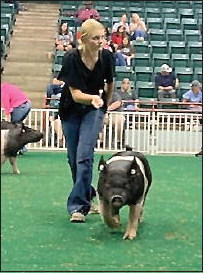 Anna Beth Ethredge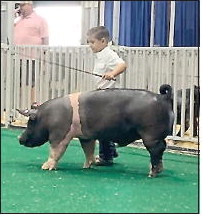 Jase Brown