Posted on
Bracing for Hurricane Ian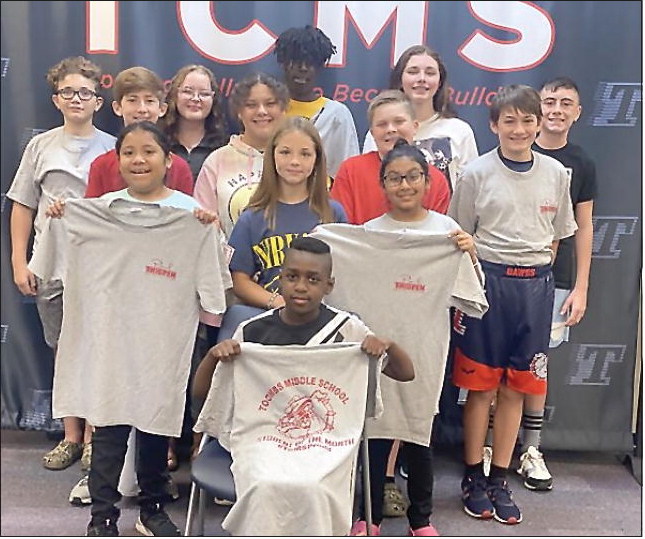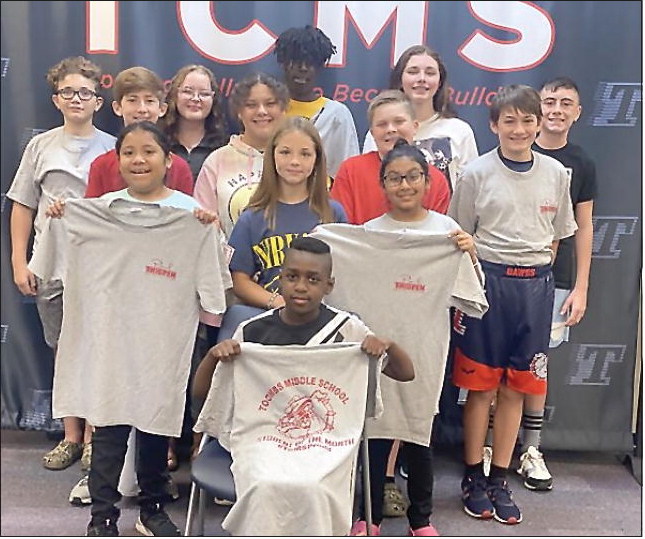 Area Emergency Management directors are taking preliminary steps to prepare for Hurricane Ian, which is expected to bring strong winds and heavy rain to South Georgia.
Montgomery County
Montgomery County Emergency Management Agency (EMA) Director Donnie Daniels expects his county to receive between 4 and 6 inches of rain, sustained winds up to 35 miles per hour, downed trees, and spotty power outages. "Right now, it looks like the storm will move eastward, meaning we will catch the western side of it, which is usually not as bad," he explained.
Daniels said he plans on releasing information about what to put in power outage emergency kits for citizens through the agency's Facebook page throughout the days leading up to the storm. "Last time something like this happened, we had some citizens in the county go without power for almost five days. I want to remind people that they need supplies for this amount of time in case the same thing happens with Hurricane Ian," he emphasized. Among the items to include in these emergency kits are food and water for families and pets for at least five days. Daniels also encourages citizens to take precautions when using generators, and to never set the generator up inside a house. "We will be using the text update system for any imminent threats to citizens of the county," he said. "In the event of any sustained winds greater than 40 miles per hour, tornadoes, or anything like that, I will send out a countywide alert through the Federal Emergency Management Agency (FEMA) Integrated Public Alert & Warning System (IPAWS), which will send the alert to all mobile phones within the county."
Daniels also shared that citizens may access a link through the Montgomery County EMA Facebook page to register their phone number for any other alerts that may be sent out.
Toombs County
Toombs County Emergency Management Agency (EMA) Director Lynn Moore says it is unclear the exact strength of the winds that will be received, but he is sure that the area will face an excess of winds and rain. "We are right on the edge of tropical storm winds on Thursday. These winds could be somewhat stronger than the hurricane winds as it dissipates," he stated, "But remember, we are on the edge of these winds, so it is uncertain what will happen." Moore encourages individuals to stay home unless it is necessary to leave. He advises everyone to secure outdoor furniture and to stay inside as much as possible so that debris from the winds may not harm them. He said the local radio is vital to keeping up with the latest conditions, and that dispatch will be available if necessary.
Wheeler County
"I have met with the volunteer firefighters, the county road crew, and the Georgia Forestry Unit to make sure they are ready for storm damage," said Wheeler County's EMA Director Steve Adams. He said the Oconee and Ocmulgee Rivers, which border the county, are not considered a threat at this time. "We're in good shape," Adams said of the rivers that are at a relatively low stage. But flooding could become an issue later on if Ian dumps a lot of rain not just on South Georgia but further upstate. Right now, the main concerns are high winds, falling limbs and trees, and downed power lines. "We are a county of low population and limited resources. The closest shelter is in Laurens County," Adams said. U.S. Highway 280, which runs east-west through Wheeler County is an evacuation route, but Adams said he will be advising people to head north if the storm appears to be targeting this area.
Right now, area stores are busy selling generators, chain saws, water, propane for grills, canned goods and medical supplies, among other items, as residents brace for what may be coming. According to Capitol Beat News Service, on Monday, Georgia emergency management officials activated the State Operations Center in anticipation of the Hurricane, which is expected to reach Florida's Gulf Coast later this week before potentially moving into Georgia.
A hurricane watch was in effect Monday along much of Florida's west coast, including the Tampa Bay area, with a mandatory evacuation ordered for continued from page
Hillsborough County. As of press time on Tuesday, Ian was projected to come ashore near Sarasota, Florida, as a Category 3 hurricane early Thursday.
South Georgia is expected to see impact from the storm late Thursday through Saturday, said Chris Stallings, director of the Georgia Emergency Management and Homeland Security Agency.
Gov. Brian Kemp said some models also show the storm could become stationary over Georgia, which would turn it into a major rain event. "We have our whole team on active duty," Kemp told reporters Monday afternoon. "We're going to be proactive, planning ahead."
Kemp said it's too soon to determine whether he will declare a state of emergency in all or part of Georgia.
"I'll use every power I've got to prepare for the storm and be ready when it hits," he said.
The governor urged Georgians to monitor the storm as it evolves and take the necessary precautions to keep their families and neighbors safe if it intensifies.
Those who find themselves in Ian's eventual path can also consult the informational website https:// gema.georgia.gov/hurricanes, which includes tips on storm preparedness before, during, and after a hurricane.