Posted on
Toombs Rolls Over Treutlen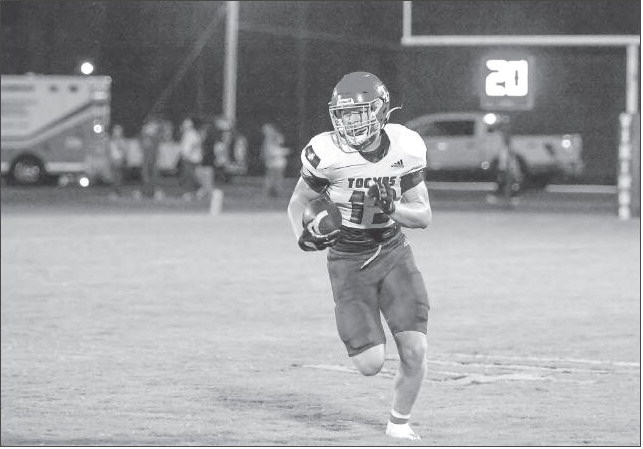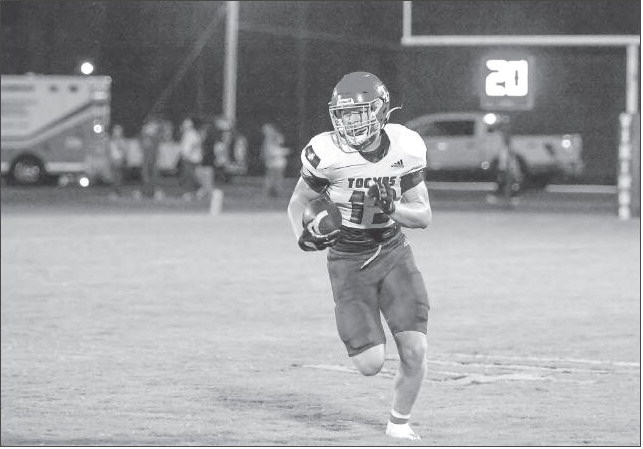 Courtesy of TCHS
On Friday, the Toombs County High School Bulldogs' football team traveled to neighboring Soperton to face the Treutlen County Vikings. It was the third ever meeting between the two schools, and the first in 27 years, with Toombs winning the first two.
Toombs County took the opening kickoff and started at their own 32yard line. The Bulldogs drove 68 yards on 9 plays capped by a 14-yard touchdown scamper by Senior running back Tamarian McAurther. The 2-point conversion was successful by Senior Tank Morris giving Toombs an 8-0 lead with 8:14 remaining in the first. After a Viking punt, the Bulldogs took over on the Viking 41. Five plays later, the Bulldogs hit pay dirt again with a 3-yard touchdown run by Morris. Angel Morales added the point after giving Toombs a 15-0 lead with 4:11 left in the 1st. The Bulldogs immediately got the ball back after the Vikings muffed the kickoff. TCHS scored two plays later with a 14yard LaGonza Heyward touchdown run. The Morales kick made the score 22-0 with 3:30 left in the first.
On the Bulldog's first possession of the second quarter, Senior QB Gavin Hall hit Heyward on a 72yard TD pass. Morales made the score 29-0 with 7:47 remaining in the half.
As halftime was approaching, Senior DB Jamar Jones picked off a Viking pass and returned the interception for a Toombs County touchdown. Morales's kick sailed through giving the Dawgs a 36-0 lead heading into the locker room.
While the second half utilized a running clock, Toombs did punch one more score in on a 20yard run by Morris. Morales completed the scoring on the night.
Toombs County had another chance to score from the Viking one-yard line, but TCHS Head Coach Richie Marsh showed good sportsmanship as he had Hall take a knee to end the game.
The Toombs County Defense pitched their third shutout in four games. Up next, the Bulldogs face Tattnall County at The Pit in the Region 3AA opener for both teams with kickoff at 8:00 p.m. This will also be Homecoming for the Bulldogs. Treutlen will be at rival Montgomery County on Friday night in Mt. Vernon with kickoff at 7:30 p.m.