Posted on
Chief Absher Visits RTCA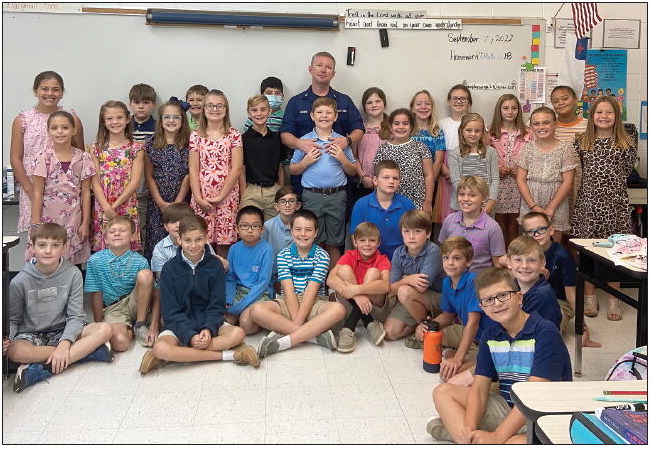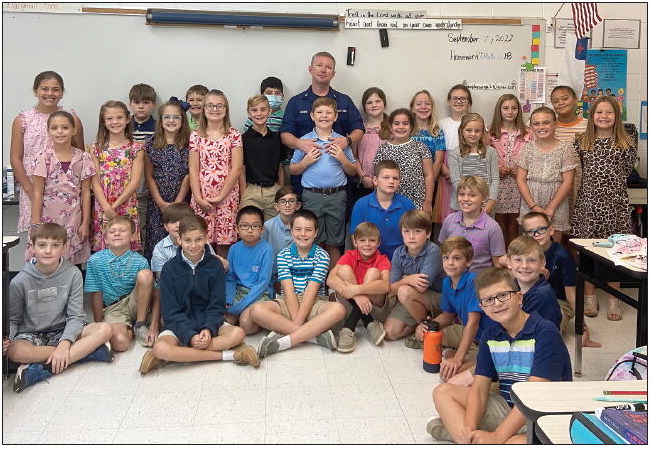 Robert Toombs Christian Academy's first, fourth, and fifth grade students received a special visit from Chief Absher. First grade students have been learning about the military and the different ways to show patriotism. During their discussions in class, Cannon and Cason Absher spoke about how their uncle was in the United States Coast Guard.
This past Wednesday, Chief Absher surprised the students in class and read them a book about his job and the work he does each day. Before leaving, Chief Absher made it down the hall to his son's fifth grade class. The fourth grade students also joined them. The fifth grade students have been discussing longitude and latitude, and Chief Absher explained how he uses it daily in his job, The students said, "Thank you, Chief Absher for your visit and all you do for our country!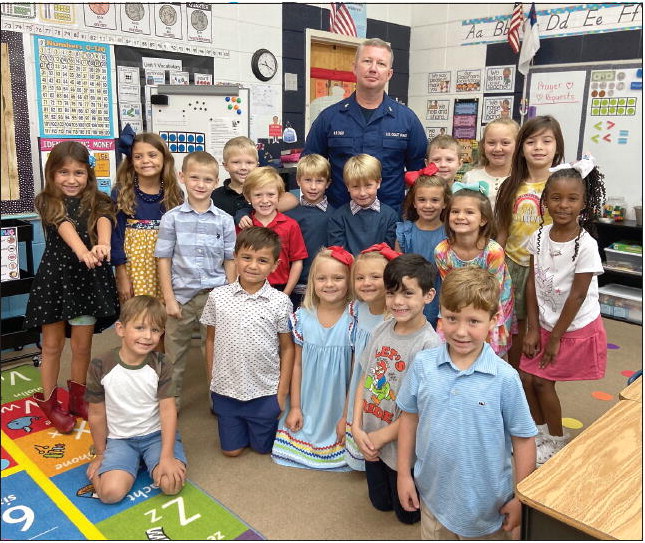 L-R: Front Row: Kayson Kemp, Brayson Castillo, Charli Monroe, Chesney Monroe, Thom Vendl, Ty Boyd, Middle Row: Jaxon Conley, Case Calhoun, Cannon Absher, Cason Absher, Hattie Claire Sconyers, Hadley Hobbs, Kaisley Fish, Back Row: Sofia Paez, Savannah Montfort, Parks Glenn, Chief Absher, Carter Tomberlin, Kennedy Goggans, Lily Vendl.