Posted on
A

- chatWITH… John Sharpe

A New Era Focused on Family and Purpose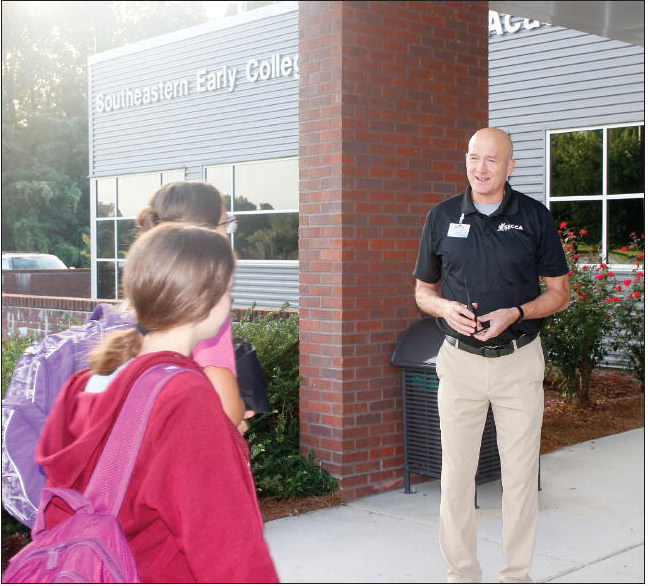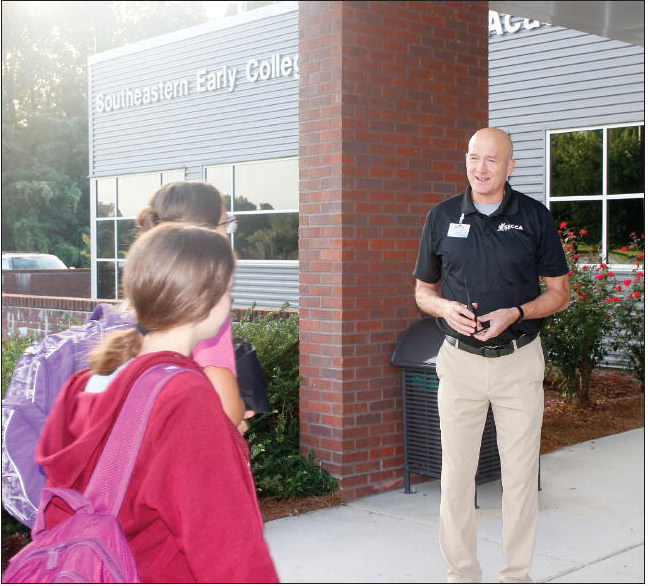 A chatWITH… John Sharpe
mrandolphadvance@gmail.com
John Sharpe may have stepped back from the number of hours he spends with students but has not strayed from his practice of building bonds with students, as he spends his first year in the transition from being Vidalia High School (VHS) Principal to being the Director of the Southeastern Early College and Career Academy (SECCA). Sharpe lived a simple childhood, which gave him an appreciation for the little things in life. "I grew up at my father's family farm with my four younger sisters. We always had to find ways to entertain ourselves because of it being a time before cell phones and such, but I genuinely enjoyed it," he remarked. "I grew up going to school in the Vidalia City Schools System and had a number of teachers that impacted me and really made a difference in my life."
Sharpe said he knew from an early age that he would be in the education field, and began gaining teaching skills as a swimming instructor at his family pool in Montgomery County at 15 years-old. "Through teaching swimming lessons, I discovered I really loved teaching. During college, I really felt the call to ministry," he explained. "I was a little discouraged from education because my mom had been a teacher and I knew how tough the field could be, and it was a situation that would make it hard to raise a family because of the low pay." Upon graduating from college, Sharpe contemplated attending a seminary to pursue his desire to work in the ministry but was not convinced that was the right move for his career. He came back to Vidalia and began working as the program coordinator of the Vidalia Recreation Department. His desire to return to school to earn his teaching certificate increased over the years, and soon, he found himself working for Vidalia High School while earning the certification. "Tom Hutcheson, who was then the Vidalia High School Principal, called me into his office and told me there was a program for people like me who wanted to get their teaching certificate," he reminisced. "He told me it was the alternative teacher certification program, where they would pay me to go to school and gain my certificate. I asked him what the catch was, and he told me I had to have a job, then offered me one."
Sharpe's teaching career was born, as he taught three classes at J.R. Trippe Middle School and three classes at Vidalia High School. Three years into teaching these classes, Sharpe was approached by another man, VHS Principal Larry Cowart, who asked if Sharpe would be interested in working in leadership within a school. "With his encouragement and support, I added my leadership degree," he added.
Since gaining those certifications and degrees, Sharpe has worked in a plethora of schools: he taught a total of seven years at VHS before working as Sally D. Meadows Elementary School Assistant Principal, as the Lee County High School Assistant Principal and the Robert Toombs Christian Academy Headmaster, as Johnson County High School Principal, and VHS Principal.
"That was my dream job. I always said I would love to come back to Vidalia High School," Sharpe remarked. "I spent 9 years there, but I was getting ready to transition to retirement, yet still beable to work. The SECCA Director position became open, and I was excited about taking the job."
He said that this new job allows him to continue to do what he loves by pouring into youth, while also being able to spend more time with his grandchildren, who are ages 1 and 3.
Reflections
"From an early age, I felt a call to ministry, and I actually am in the ministry – just not in a church setting," Sharpe emphasized when asked what inspired him to continue to work with students. "My first year teaching, I was at a men's retreat, and a lady who founded the retreat came to me and said, 'I feel like God has given me a word for you, and it is that you are new at your position, but you are exactly where God wants you to be. You are equipped for this and He is going to use you.' It really was confirmation that I was where I need to be." According to Sharpe, the thing he has found most important when dealing with students is building bonds with them. "To be able to impact kids and build relationships with students is what is most important to me – letting them know that you care for them and that they have value," he said. "I have been able to do that through teaching and coaching. But then, to be able to come back to Vidalia High School, a place that has meant so much to me, has been incredible."
Sharpe said that serving as principal at Vidalia High School is one of his favorite parts of his career, and that one of his biggest career highlights is the construction of the new Vidalia High School building.
"It was an honor to be head of VHS when we built the new school," he reminisced. "Our Board of Education gave our faculty and staff such a great chance to really have a part in it all. We planned what we wanted to do, we had a lot of investment in the building, and we wanted that building to show the value of education, to be something that the community could be proud of, to be safer than the previous building, and to be something that would attract people, that would recruit students and industries to our area."
He looks back on the memories of the construction of the new school fondly, but is most proud of the Fine Arts areas of the building. "We had never had a performance auditorium," he explained. "All of our show choir, one act, continued from page
band, and other fine arts departments had to practice in the old lunch room. So when they came in and saw they had a theatre, they saw that we valued what they did."
According to Sharpe, students perform best when they feel valued in their endeavors, and often this value can be seen through facilities, attitudes, instruction, and more.
The Future
Sharpe said he plans to work with SECCA for several years, and is enjoying the new endeavor and embracing the differences between it and VHS. "It is still dealing with students, and that's the thing I value most: building relationships with students. It's a little harder here because the only times I see them every day is when I am greeting them when they come in and telling them goodbye when they go, so I try to get in the classrooms as much as possible to be able to get to know them."
He is currently working to get to know the Montgomery County and Treutlen County High School students, as he knows many of the VHS and Toombs County High School students from his past time as principal and in the community. He is even taking the time to travel to extracurricular events for each school when possible to show students that he truly does care about them and their activities.
Along with his work at SECCA, Sharpe is enjoying spending more time with his family, as he plans to travel to Charleston more to see his grandchildren, oldest son, and daughter-in-law. He continues to support his twin sons as well, as one works at the high school as an audio- video class teacher and the other works as an artist.
This era of life has allowed Sharpe to blend the two biggest priorities in his life: his family and his purpose. He plans to continue to work impacting today's youth so that they may one day do the same for the coming generations.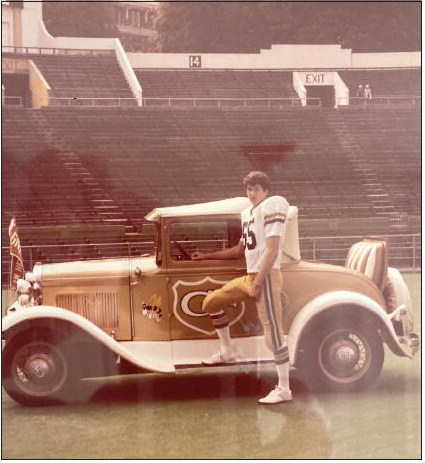 ATHLETIC CAREER — Sharpe learned the value of student relationships in his own time as a student athlete from high school until college, where he played football at Georgia Tech.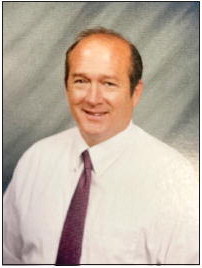 LONGTIME PRINCIPAL— Sharpe served in administrative roles at many schools, but said that being principal at Vidalia High School was a dream come true.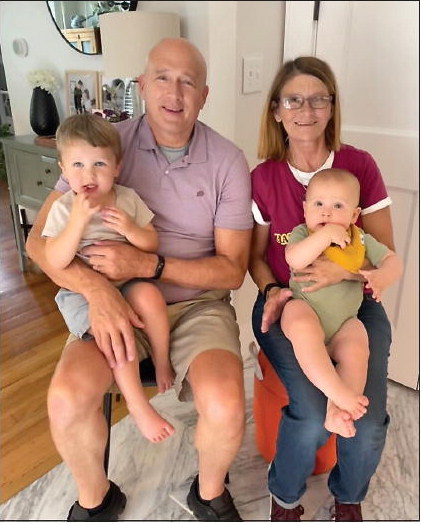 TIME WITH GRANDCHILDREN — Sharpe said that his new endeavor as the Director of the Southeastern Early College and Career Academy (SECCA) will allow him more freedom and time to spend with his grandchildren. L to R: Everett Sharpe, John Sharpe, Caroline Sharpe and Emery Sharpe.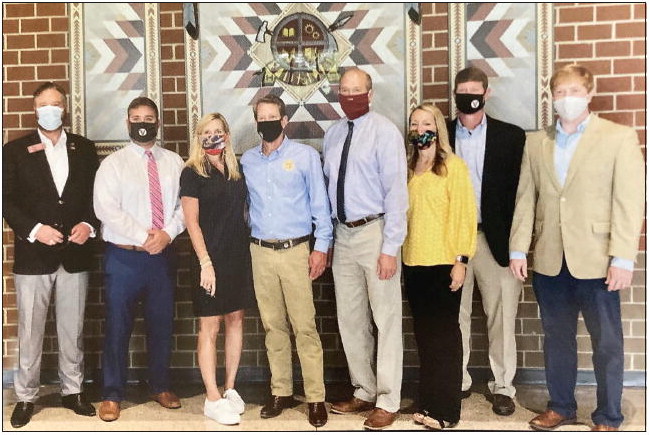 NEW SCHOOL — One of the highlights of Sharpe's career is the construction of the new Vidalia High School. Here, he poses with Governor Brian Kemp and school faculty members when welcoming the Governor to tour the facility. L to R: Former State Representative Greg Morris, VHS Assistant Principal Eric McDonald, First Lady Marty Kemp, Governor Brian Kemp, VHS Principal John Sharpe, VHS Instructional Coordinator Jamie Sharpton, Superintendent Garrett Wilcox, State Senator Blake Tillery.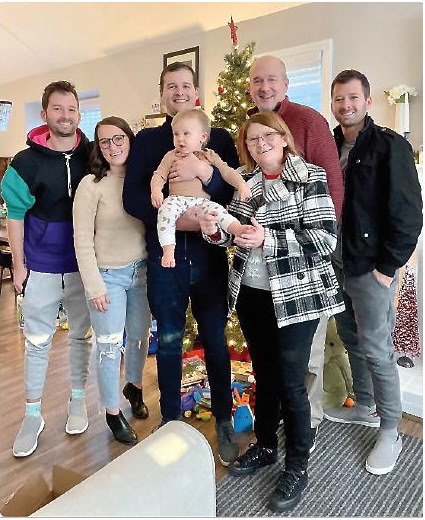 FAMILY MAN — Sharpe's family is one of the biggest priorities in his life, which helped him to make the decision to leave Vidalia High School and transition into the position at SECCA. L to R: Jackson Sharpe, Courtney Sharpe, John Sharpe, Jr., Everett Sharpe, Caroline Sharpe, John Sharpe Sr., and Jared Sharpe.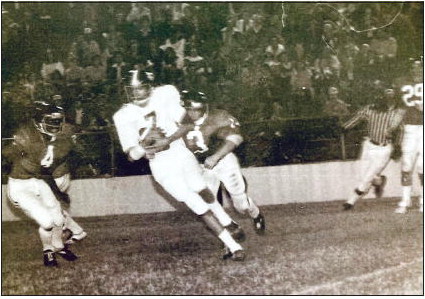 VIDALIA NATIVE — Sharpe graduated from Vidalia High School, where he was a multi-sport athlete. Here, Sharpe runs the football during an annual game against Toombs County.