Posted on
Insurer, Armed Robbery Suspect Among Those Indicted by Grand Jury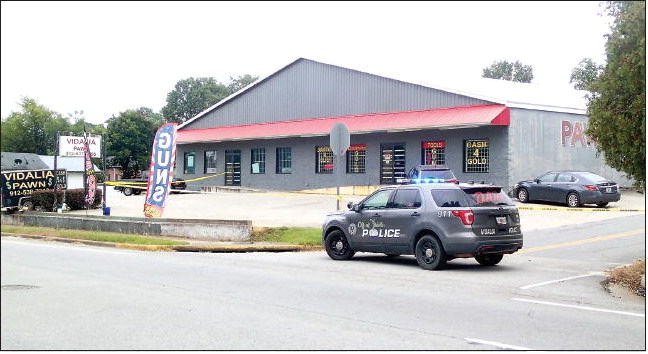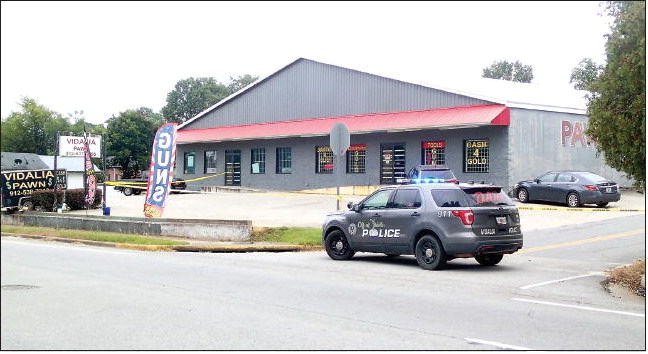 Two high-profile cases were among those considered by the Toombs County Grand Jury as it returned indictments August 30.
The August term of the Grand Jury indicted local insurance agent Kerri Samples Moore on one count of Theft by Conversion and two counts of Identity Fraud. The offenses occurred between September 1, 2021 and March 10, 2022, and involved one client.
The first count accuses Monroe with defrauding a client of $25,000 by converting the client's commercial auto insurance agreement ( premi ums) for her own use by depositing the funds into her own account after the client's insurance was cancelled.
The second and third counts charge Monroe with committing identity fraud in relation to that client.
Monroe, who has been a practicing insurance agent since 2014, was first arrested on July 22 and charged with 5 counts of identity fraud and 7 counts of reporting and disposition of premiums. With additional charges filed in Monroe's second and third arrests, the number of charges filed against her totals 31. The indictments on August 30 were the first indictments brought against her.
Armed Robbery
A suspect in the September 15, 2021, armed robbery of a Vidalia pawnshop that escalated into gunfire and a chase across a city neighborhood has been indicted on multiple counts. Vonnie Marquise Harris, IV, was indicted on one count of Armed Robbery by using a knife to take firearms from Vidalia Pawn. The suspect is accused of three counts of Aggravated Assault on three police officers by shooting at them while they were in the commission of their duties, as well as two counts of Aggravated Assault on two citizens by pointing a firearm at them. Vidalia police responded to the Vidalia Pawn Shop at 410 North Street West in Vidalia at approximately 4:02 p.m. on September 15 in reference to an armed robbery that had just occurred. When officers arrived, a Vidalia Pawn employee told them that a man entered the business brandishing two knives and demanding firearms. The man, later identified as Harris, took the firearms, along with ammunition and magazines, and ran from the business. Harris was confronted by Vidalia Police Department officers a short time later in the area of Peachtree Street in Vidalia, which is located behind Vidalia Pawn. Harris fired multiple rounds from a handgun at officers, striking two patrol vehicles. The suspect was taken into custody without incident at the intersection of Montgomery Street and North Street in Vidalia. No officers or citizens were injured during the incident.
Other Indictments
Michael John Guin a/k/a John Michael Guin was charged with one count of Rape for an offense occurring between August 13, 2017, and August 12, 2019, by forcing a female to have sex against her will. In count two, he was accused of the offense of Child Molestation between August 13, 2017, and August 12, 2019, for unlawfully committing an immoral act to a child under the age of 16.
Joe Lewis Gillis, Jr., and Dana Leigh Smith were indicted for Possession of Methamphetamine for an offense occurring June 8, 2020. Nabrosky Willie Floyd was indicted on one count of Fleeing or Attempting to Elude a Police Officer and one count of Driving Without a License, for an offense occurring October 17, 2020. Daniel Marrice Williams was indicted for Entering an Automobile with the intent to commit theft on February 24, 2021. Felicia Ann Williams was indicted for Aggravated Assault in an incident occurring March 10, 2021, in which she is accused of assaulting a man with a knife. Ramon Juan Lara was indicted on one count of Aggravated Assault for using a vehicle offensively against a man on April 2, 2021. Albert Wayne Mitchell was indicted for Aggravated Assault for using a vehicle offensively against a man with on April 2, 2021. Hope Bailey Colson was indicted on one count of Aggravated Assault and one count of Battery (Family Violence) in an attempted strangulation on June 11, 2021. Otis Lee Harris, Jr., was indicted for making terroristic threats and obstruction of an officer on June 25, 2022. Ricky Lee Lewis was indicted for one count of Possession of a Firearm by a Convicted Felon, one count of Possession of Methamphetamine, and one count of Battery, Fam- continued from page
ily Violence, for offenses occurring July 16, 2021.
Dennis Kelly and Eugene Pete Kelly were indicted for Burglary in the First Degree for an offense occurring July 18, 2021.
Kelly Faye Horton was indicted on five counts of identity fraud by using the name of a deceased individual and fictitious individuals as identifying information on June 21, 2021, July 8, 2021, July 15, 2021, and July 27, 2021.
Gregg Theotis Kent was indicted on one count of Escape for leaving a prison work detail in the vicinity of the Toombs County Courthouse on August 5, 2022.
Lindsey Tremaine Joiner (aka Lindsey Joiner Polke) was indicted for Aggravated Battery for an offense occurring November 28, 2021. Olivia Reba Braddy was indicted for Escape in a December 25, 2021, incident at the Toombs County Detention Center.
Ely Jordan Faircloth was indicted on one count of Rape and one count of Aggravated Sodomy for an offense occurring on April 3, 2022.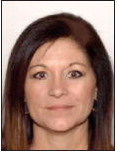 Kerri Samples Monroe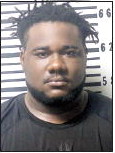 Vonnie Marquis Harris IV