Posted on
Prevention,Treatment, Recovery Program Gets $2 Million Grant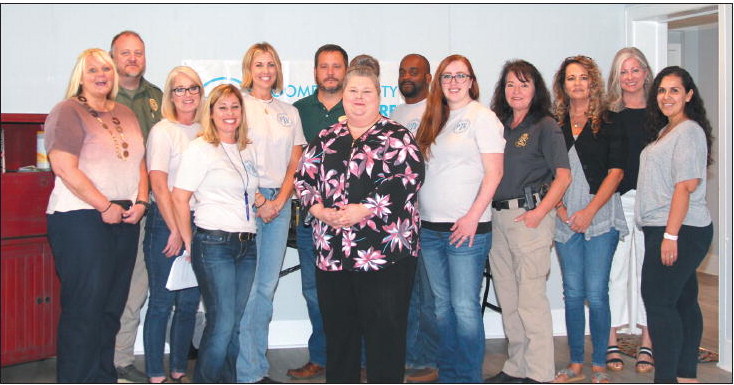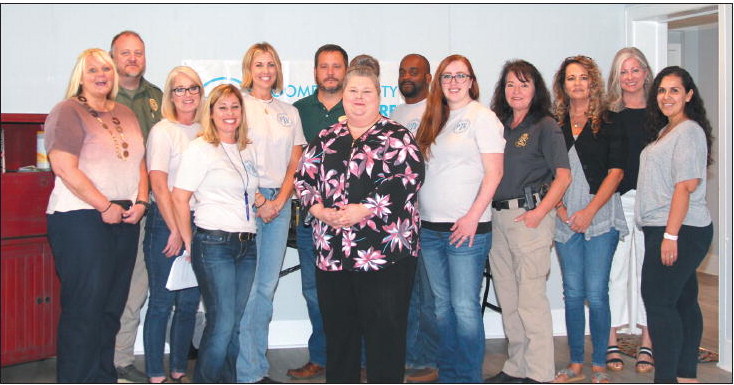 A $2 million federal grant has been awarded to a Vidalia-based program, now in its third year, whose objective is to combat the issues surrounding substance misuse in Toombs County. The grant was allocated to Leigh-Anne White and Company, a for-profit business that administers the Toombs County Prevention, Treatment and Recovery (TCPTR) project. TCPTR was launched in 2020 after receiving a $1 million grant to fight Opioid Use Disorder in the community. Last year, the company continued from page
was awarded a $500,000 grant to combat psychostimulant use disorder in Toombs.
"We are riding that sweet momentum we have created," said Paige Williamson, one of the program's service providers, and a member of the consortium of community volunteers who help propel the TCPTR project. Williamson welcomed guests and the media to the grant announcement session on August 23.
Leigh-Anne White, program manager for the project, explained that the grant was awarded by the Health Resources & Services Administration (HRSA). "It is a new grant to the same consortium for a continuation of the TCPTRS's objectives. HRSA is one of the only grant sources that will allow a small, for-profit company to apply," she said. The grant process is highly competitive, and White said she knew of no other companies in Georgia that had been awarded a grant from this source this year.
The Behavioral Healthcare Support Initiative Grant will fund four projects to be implemented across the next four years, starting September 1. The grant will fund the employment of an additional nine persons to carry out TCPTRS's mission.
The first project is a medication-assisted treatment program that will employ a nurse and medical director to roll out medical treatment to include medication for individuals with substance use disorder, White said.
The second project will supply social workers to coordinate efforts to case manage individuals with severe, persistent behavioral needs and to manage behavioral health crises within the community. The social workers will be employed directly through the line in the Vidalia Police Department. This project will be implemented "in hopes of a divergent from being arrested to offering assistance from the criminal justice system," White noted.
The third project is an intensive outpatient program to assist individuals in transitioning from criminal justice systems back into the community. This project, which will focus on facilitating skills so that individuals can live successfully within the community, will link up with the criminal justice system to offer transitional care and diversion.
The fourth project will establish a Recovery Community Organization. This group will be financially supported through the grant and will offer and implement recovery services from care to resources. "We can't do any of this without community support. It will take all of us being involved together. The reason we got this grant is because we have such a strong community consortium," White emphasized.
This consortium is made up of representatives from healthcare, mental health, law enforcement, emergency medical response, social services, churches, families and individuals. "All can be solved and resolved when we work together. We are humbled and honored to be awarded this new opportunity," White said. She invited members of the community to contact her office regarding ideas on how the grant can be used, as well as to inquire about employment for the new positions created by the grant.