Posted on
CIU Defeats Lady Barons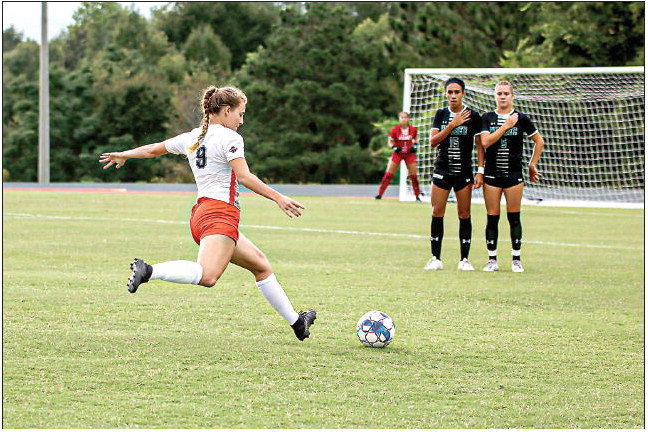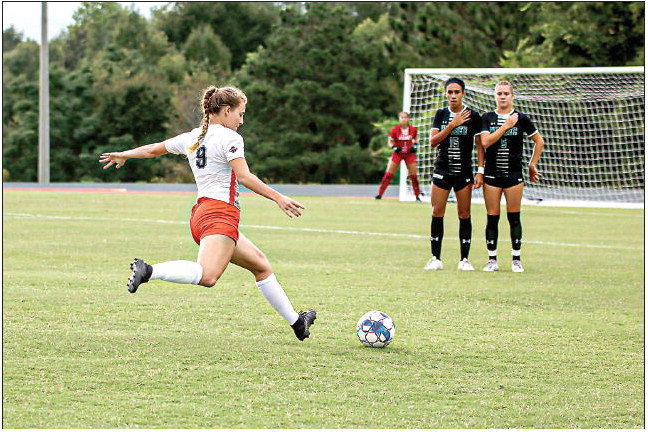 Courtesy of BPC
Brewton-Parker Women's Soccer traveled to Columbia, S.C. to take on Columbia International on Monday evening. The Lady Barons (0-2) conceded a pair of second-half goals to fall to the Rams (2-0-1) in a heartbreaker on the road.
"The girls fought hard tonight, but the result was not what we wanted," Interim Head Coach Phillip Borde said. "We will continue to work in order to get the positive results we are looking for."
CIU opened the match outshooting BPC 8-5 with Kelsie Stapler managing to thwart five shots on goal from the Rams. The Lady Barons were able to break through the scoreless tie in the 34th minute as Katelyn Ladner managed to slot home the opening goal with the assist coming from Chloe Bailey.
Brewton-Parker was able to keep the Rams away for the remainder of the half despite the fourshot advantage for Columbia International.
The Rams continued to apply offensive pressure to the Lady Barons' defense as they produced six shots versus BPC's three in the first 27 minutes of the second half. CIU managed to back two goals within moments of each other, scoring in the 74th and 76th minute to take a 2-1 lead. BPC struggled to produce an attack for the match's final minutes, recording just two shots to close out the match. Ladner nets her first goal of the season with Bailey notching her first assist of the 2022 campaign. Ladner led BPC with three total shots and a pair on frame. The Lady Barons were outdone offensively as the Rams held a 22-11 advantage in overall attempts and an 8-4 edge in shots on goal. Defensively, Stapler notched six saves for the evening.
Brewton-Parker will remain on the road for the next pair of matches beginning with a contest at No. 6-ranked Keiser (Fla.) on Thursday.