Posted on
VHS Grad Participates in World's Largest Maritime Warfare Exercise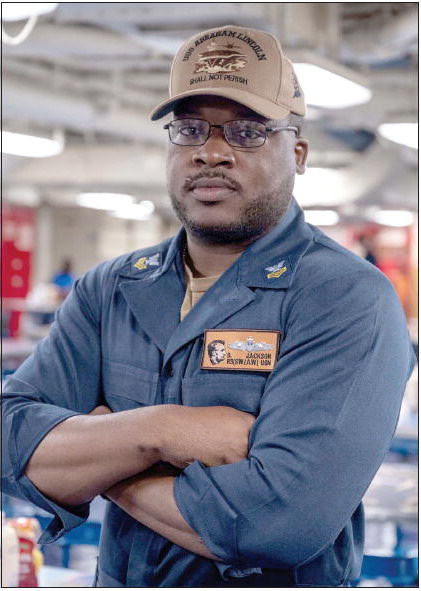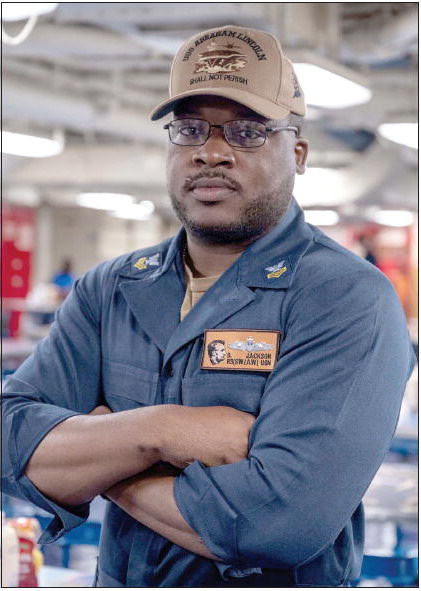 A VHS Class of 2008 graduate is actively participating in the world's largest international maritime warfare exercise, Rim of the Pacific (RIMPAC).
U.S. Navy Petty Officer 1st Class David Jackson is a retail service specialist aboard the U.S.S. Abraham Lincoln, a Navy aircraft carrier operating out of San Diego, California. Jackson is responsible for providing the ship's crew with basic needs and services for survival.
Jackson is currently participating in RIMPAC 2022, which is the 28th exercise in the series since the procedure began in 1971. This exercise provides a unique training opportunity that helps participants foster and sustain cooperative relationships, which are critical to ensuring safety at sea and security on the world's oceans.
Jackson and his shipmates will work with crews from several nations, including Canada, Japan, and Australia, during the event to strengthen their forces and promote a free and open Indo-Pacific, as well as to deter and defeat aggression by major powers throughout the world. Currently, RIMPAC is focusing on a theme of "Capable, Adaptive, Partners." Thus, the participating nations and forces are working to demonstrate a wide range of capabilities, such as disaster relief, maritime security operations, sea control, and complex war fighting. Activities within the training procedure include gunnery, missile, antisubmarine, and air defense exercises, counter- piracy, mine clearance operations, explosive ordnance disposal, diving, and salvage operations. Jackson spoke of the importance of the Navy in national security. "The Navy protects global passageways, ensuring freedom of navigation for free commerce. Serving in the Navy allows me to be a part of a diverse team." By participating in this exercise and by serving in the Navy, Jackson is a part of a team that is said to be taking on new importance in America's focus on rebuilding military readiness, strengthening alliances, and reforming business practices in support of the National Defense Strategy, according to the military branch. Yet, it is the character-building lessons he learned in Vidalia that help Jackson throughout this endeavor. "I grew up learning the importance of hard work and focus, and I have been able to use that during my career to be successful," he explained.
"I am incredibly proud to think one of our own is playing such a vital role in the world's largest international maritime warfare exercise," Vidalia Mayor Doug Roper remarked. "I would like to thank Petty Officer 1st Class David Jackson for his service to our country and wish him, and his fellow seamen, a safe and productive exercise. Petty Officer Jackson is a great example for children in our community to look up to as a lesson of what hard work and focus can do in their lives."