Posted on
Lady Dogs Drop 2 Games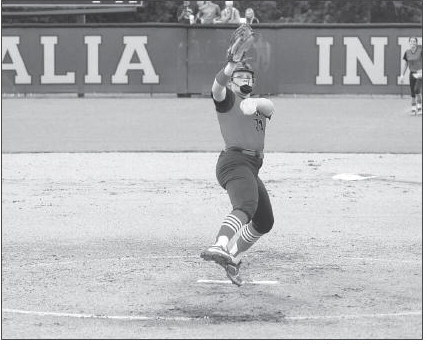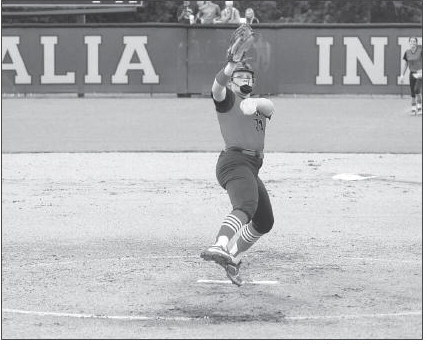 It was a tough week for Toombs County High School softball as they dropped Region games to Appling County and to Vidalia, but they came back with a win over East Laurens on Monday of this week.
vs. Appling
vs. Vidalia
Head Coach Hayne Brant said, "Proud of our team. We came out focused and we're ready to play. Appling was the AAA state champions last year, but our girls did not fear them. Appling's pitcher is very good and spins it well. We have to be able to make adjustments and put more pressure in their defense."
Both teams were strong on the rubber on Tuesday, but Appling County was just a little bit stronger at the plate in a victory over Toombs County on Tuesday. Shay Stringer started the game for the Lady Dawgs and recorded 19 outs. A single by Mishi Smith in the sixth inning was a positive for The Dawgs then Emerson Powell followed that up with a bunt single. The lady Dawgs were not able to capitalize on those two hits. Stringer started the game for Toombs County Varsity Lady Dawgs. The lefthander allowed six hits and three runs over six and a third innings, striking out four. Krista Cantwell threw two-thirds of an inning in relief. Smith and Emerson Powell each collected one hit to lead the Dawgs. In the top of the second inning Toombs got a hit by Emmerson Powell, and then Shayla Stringer walked to put two runners on base. But a strikeout got the Indians out of the jam. In the bottom of the second inning Emma Vinson led off with a walk for the Indians. Emily Thompson moved her to second with a bunt. Shayla Bennett hit a shot to the fence to score Vinson for a 1-0 VHS lead. In the top of the third inning Rylie Lumley led off with a walk, and then she stole second. A ball hit into shallow left by Savannah Rushing tied the game at 1-1. Starr drove in another run with a fielders's''s choice to put the Indians on top 2-1.
In the top of the fifth inning Toomb's loaded the bases but could not get the big hit. In the bottom of the frame the Indians loaded the bases. An error by Toombs made it 3-1 with VHS on top. Another error allowed VHS to take a 3-1 lead. In the bottom of the sixth inning Thompson picked up a single and then Bennett followed that with a two-run blast to give VHS a 5-1 lead. Tori Wright picked up a single and was driven in by Emma Humphrey for a 6-1 lead. VHS then loaded the bases and scored another run on a hit by Vinson.
VHS held in the top of the seventh inning to win the game 7-1 over Toombs.
Brant added, "We played extremely well for 5 innings tonight. We lost our focus in the 6th inning andgaveup4runs. Vidalia is a great team and they were able to capitalize on our mistakes. We had plenty of chances to take the lead early and we did not get a big hit. We have to continue to get better and build on the first 5 innings we played tonight." vs. East Laurens
On Monday, Toombs County Bulldog Softball played a home, nonregion game against East Laurens. As a part of the pregame activities, the Lady Dogs honored the Lyons 10U State Championship softball team, who beat Swainsboro- Emanuel County 14-13 in a wild comeback. In the high school game Toombs County defeated the East Laurens Falcons 11-2 in the game thanks to six runs in the third inning. Kassidy Brantley, Brinley Miller, Shay Stringer, and Alexis Hart each had RBIs in the big inning.
Stringer got the win for The Lady Dawgs. She allowed one hit and zero runs over four innings, while striking out five and giving up only one walk. Krista Cantwell threw one inning in relief out of the bullpen. Nora Grace Mercer led the Lady Dogs at the plate with three hits in three at bats.
Coach Brant said, "Well, it's nice to get back in the win column after today. Shay did a great job in the circle and we were able to put pressure on their defense and cause them to make mistakes. Our speed and athleticism really helped us get this win today."
This week the Bulldogs hosted Brantley County on Tuesday after presstime, and will have Pierce County at home on Thursday at 6:00 p.m.