Posted on
Heritage Rolls Over Covington 62-14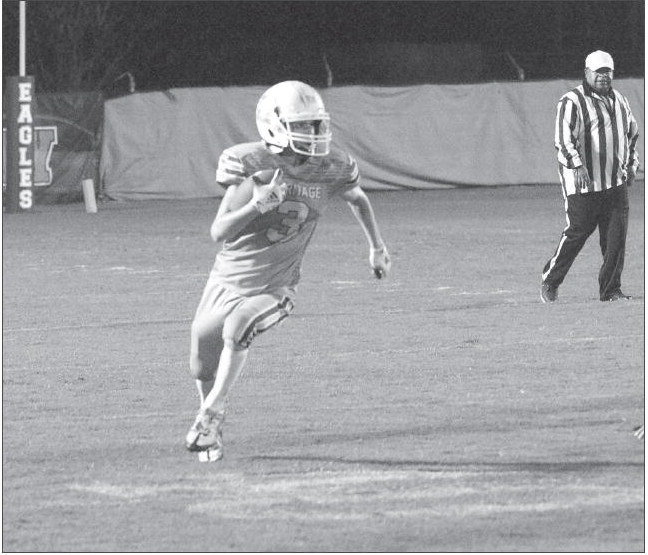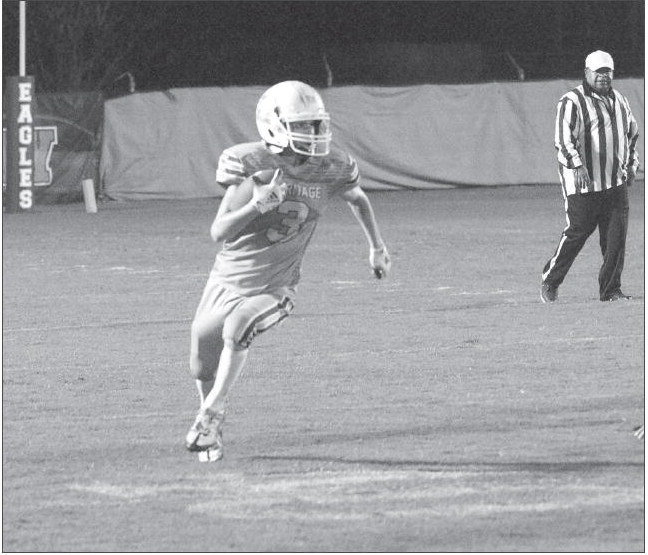 The Eagles of Vidalia Heritage Academy football team are looking to repeat as the State Champions, and they kicked off the season on the right note last Friday night at home against Covington Academy. The Eagles rolled to a huge halftime lead and easily took the win. The Eagles started off the season just as they wanted to. VHA won the toss and received the kick. The Eagles took the ball and scored on the first play of the game with a carry to Senior Ethan Sikes. They added the two-point conversion for an 8-0 lead. Just a few minutes later they scored again to push the lead to 16-0 with eight minutes left in the first quarter. Then with just over six minutes still on the clock VHA came up with a safety on defense for an 18-0 lead. After getting the ball on the free kick from the safety they went right down the field for another touchdown. That put the Eagles on top 26-0 after the two-point conversion.
They added another rushing touchdown with just over four minutes left in the first quarter for a 34-0 lead, and then increased that to 40-0 just before the end of the quarter.
VHA came up with another safety in the second quarter on defense and returned the free kick for another touchdown. That gave Heritage a 48-0 lead. They made it 54-0 with six minutes to go in the half, and it was 62-0 heading to the locker rooms at halftime.
In the second half of the game with all of the young kids playing for the Eagles, Covington did manage to score two touchdowns, but VHA took the win, 62-14.
Coach Sitzman had this to say about the game 'We played well it was good to get some younger guys in and get some snaps in. We have to take something from it and get prepared to play this Friday on the road.'
The Eagles pick back up this Friday playing Holy Ground out of Roopville at 7:30 p.m. on the road.