Posted on
Altamaha Down Syndrome Society To Host Area's First Buddy Walk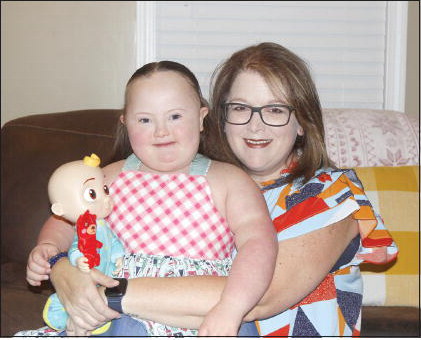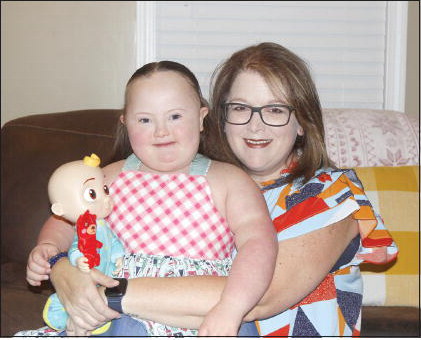 The Altamaha Down Syndrome Society will be hosting its first official event on Saturday, October 1, as the group holds a Buddy Walk for All Special Needs individuals. The walk will begin on the Montgomery County Courthouse Square in Mount Vernon. "A Buddy Walk is basically an event for everyone to come together and show their support for the special needs community," ADSS Founder Stacie Randolph explained. "It really unites everyone and reminds us that differences aren't something to be afraid of." Randolph began the organization alongside her daughter Makaylee and other parents of children with Special Needs last fall after discovering that there was not a very active organization for these individuals in the area.
"I have become a huge advocate for the special needs community after my youngest daughter Brantley Grace was born with Down Syndrome," she remarked. "For the past several years, we have loaded up and attended Buddy Walks and events for the special needs community in places like Savannah. I thought it was time that we have that kind of support and advocacy here in our own backyard." She also shared that though the name of the organization refers to Down Syndrome, the group is focused on helping individuals with all sorts of special needs. "We named it the Altamaha Down Syndrome Society after being inspired to advocate for this population through Brantley Grace," Randolph added. "However, this community is small, so we want to make sure that all special needs are included."
Currently, the ADSS is working to raise funds to be able to provide these individuals with opportunities they may not otherwise have. "A lot of times, these kids are limited in their activities because of things like sensory issues," Randolph said. "We want to be able to rent out places, like movie theatres or roller-skating rinks, so that we can help to tune down the sensory overload and allow these people to bond and enjoy activities. We also want to provide resources to doctor's offices so that when a child is diagnosed with special needs or a pregnant woman finds out her unborn baby may have special needs, they have an experienced parent to talk to."
The group is holding this Buddy Walk as a part of that fundraising and plans to also use it as an opportunity to bring the community together. "We are so excited about October 1," Randolph emphasized. "It's going to be a great time to meet new friends and bond, as well as enjoy some fun activities." She said the event will begin with an Opening Ceremony and 1-mile walk to the festival area, where participants can shop from vendors, enjoy kids' activities, and fellowship.
For more information on the Buddy Walk for All Special Needs, visit the Altamaha Down Syndrome Society Facebook page, or contact Randolph at (912) 253-3356. The event is currently accepting registration for vendors, sponsors, volunteers, and participants.