Posted on
Pineland Telephone Gets National Recognition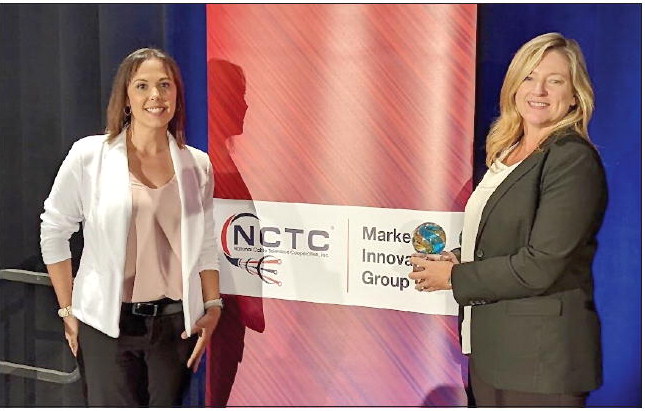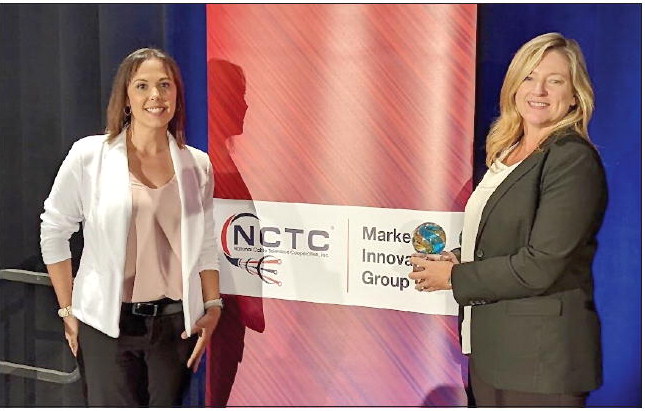 mrandolphadvance@gmail.com
Pineland Telephone Company was recognized by the National Content and Technology Cooperative (NCTC) Marketing Innovators Group for their recent All Star Service Campaign during the Best of Marketing Awards on Saturday, July 23. The Company was selected as a winner within the Community Outreach genre for their unique marketing tactic, which featured Pineland employees remaking classic movies. The idea for this series of advertisements was sparked in early 2021 when the company was looking for innovative ways to bring the departments together. Administrators believed that these movie remakes were an opportunity to provide a boost of laughter and humor for not only its workers, but the entire community. They began brainstorming with the Davis Marketing Group in Statesboro, who then helped coordinate the photo shoots, design the advertisements, and implement the ads on social media.
Workers were enthusiastic about the project, as a total of 36 employees, 3 employees' children, and 2 employees' dogs were featured throughout the remakes of 15 films, which wrapped this past July. "In the beginning, the individuals who were asked to participate were selected because of their outgoing nature and eagerness to do whatever was needed in the past," Pineland Director of Sales and Marketing Amy Harrison explained. "As the campaign neared its end, we continued to have employees ask which movie role would be theirs. This campaign turned into a fun way to bring almost every Pineland family member into the marketing plan." These movie remakes were distributed to the public through print and electronic advertisements, which were featured in Pineland's quarterly newsletters and local newspapers, magazines, and throughout social media platforms. Several advertisements were even turned into actual movie posters, which now hang in the lobbies of the Metter and Swainsboro business offices. Pineland employees cast in the advertisements were also given souvenirs from the project, as their movie ads were placed on mousepads and coffee mugs. "We have seen engagement and comments from across the country, with staff traveling to other regions being asked about the campaign," Pineland Telephone CEO Dustin Durden commented. "It generated more buzz than any campaign or ad series to date." Pineland Telephone Company serves over 1,300 square miles of South Georgia, providing traditional phone and internet services throughout 10 counties. The Company is currently working to give all customers their services through a dedicated Fiber-to-the-Home network, which offers Gigabit enabled broadband connections. Pineland says its mission is to offer an outstanding customer experience through the efficient delivery of progressive technology solutions in the markets served. The Company plans to achieve this through applying their core values of excellence, integrity, innovation, and a servant's heart in everything that they do.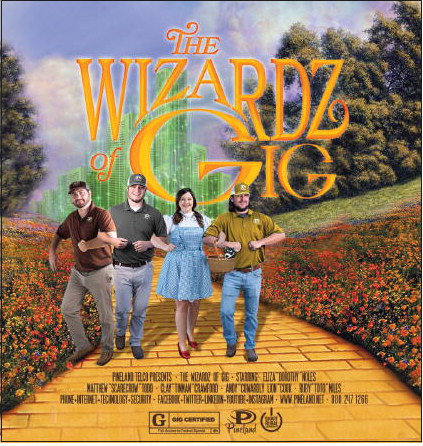 RECREATING CLASSIC MOVIES — Employees of the Company helped to recreate classic movies for advertisements, such as this one from The Wizard of Oz.