Posted on
VHS Graduate Daniel Hodges Receives Galloway Scholarship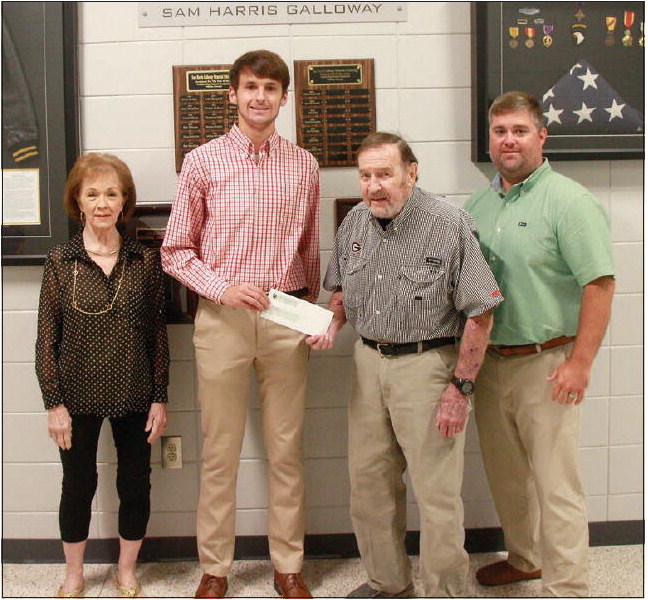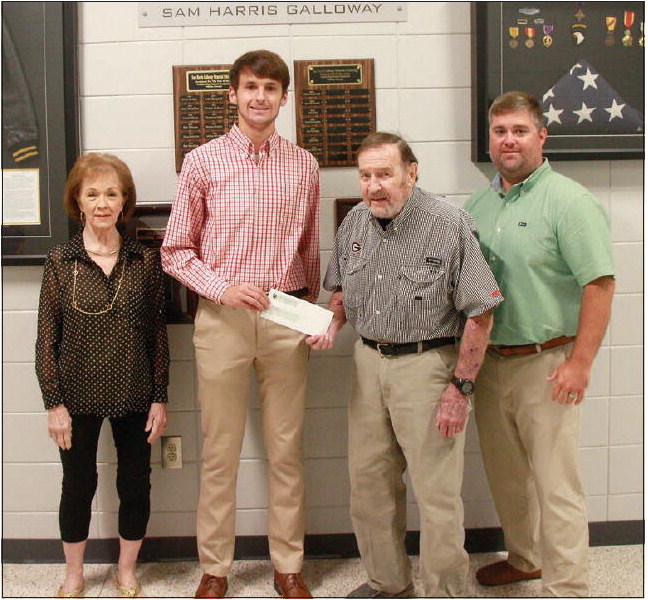 Vidalia High School Class of 2022 Graduate Daniel Hodges returned to his alma mater on August 2 to receive the Sam Galloway Memorial Scholarship.
"It means so much to me to receive this scholarship because I strive to be at least half as brave and influential as [Sam Galloway] was," Hodges remarked about the honor. "I had a teacher who took us to see the memorial [of Galloway in the 800 hall of the school] once a week, and I always was inspired to model myself after him."
Second Lieutenant Sam Galloway, a fellow graduate of Vidalia High School, died in combat in January 1968 while serving as a soldier in the United States Army in Vietnam. After his death, he was awarded the Purple Heart, National Service Medal, Vietnam Service Medal, and the Distinguished Service Cross, which are displayed in a shadowbox at the school's Sam Galloway Memorial along with Galloway's letterman jacket and the flag that draped his casket.
Galloway was buried at Pinecrest Cemetery in Vidalia with full military rites, but 26 years later, he was reinterred at Arlington National Cemetery in Washington, D.C., at is mother's request. His memory is honored annually through the presentation of a scholarship to selected Vidalia High School students.
Hodges was presented the memorial scholarship by Wayne Brantley and his wife Karen. Wayne was a lifelong friend of Galloway, as the pair played football together in high school. He now serves on the Sam Galloway Scholarship Committee.
Hodges plans to use this scholarship to help fund the continuation of his education at Georgia Southern University, where he will study nursing.