Posted on
Sausage Stuffed Zucchini Boats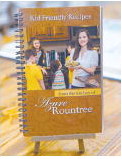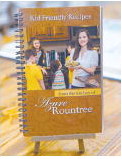 6 medium Zucchini 1 Tablespoon Olive Oil 1/3 cup finely diced Onion 1 pound ground Jimmy Dean Regular Sausage 1 (5.2-ounce) package Boursin Garlic & Herb Cream Cheese * (room temp) 1/2 cup Plain Breadcrumbs 1/4 cup Beef Broth 1 teaspoon Italian Seasoning 1/2 teaspoon Salt 1/4 teaspoon Pepper 1 cup shredded Mozzarella Cheese Non-Stick Cooking Spray Bring a large pot of water to a boil over medium-high heat. Once boiling, add the zucchini and cook for 10 minutes, then drain in a colander and set aside to let cool. Lay out paper towels and once the zucchini has cooled, cut the tops of each zucchini and then cut in half lengthwise. Using a teaspoon, carefully remove the seeds and pulp to hollow out, leaving a little amount of the border, then turn over on the paper towels to drain any excess water. Repeat this process with the remaining zucchini.
While the zucchini drains on the paper towels, preheat oven to 350 degrees. Add olive oil to a large skillet and turn to medium heat. Once hot, sauté onion for 1½ minutes. Add the sausage and cook until no longer pink, then add the softened cream cheese and stir into meat until everything is creamy and combined. Remove from heat and add sausage mixture to a large mixing bowl along with the breadcrumbs, beef broth, Italian seasoning, salt and pepper. Stir until combined, then lay the zucchini on an 11×17 inch pan. Using a teaspoon, fill each cavity with the sausage mixture. Top with shredded mozzarella cheese, then spray a large sheet of foil with cooking spray and loosely cover the zucchini boats with the foil. Bake on the 3rd (middle) rack for 15 minutes. Remove the foil and bake uncovered for an additional 10 minutes. Let cool slightly, then cut the zucchini boats into sections to fit down in your kid's lunch thermos. *Please note that if you cannot find the Boursin brand, you can use The Laughing Cow brand instead. They both work great for this dish.
Kid Friendly Recipes from the Kitchen of Azure Rountree is available at The Advance. A portion of the proceeds from every book sold will go to benefit children with special needs.