Posted on
The Monroe Agency Owner Charged With Insurance Fraud, Theft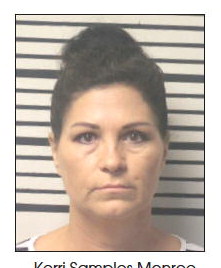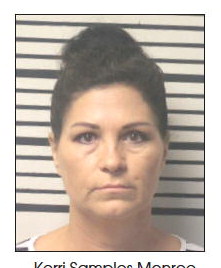 A Vidalia insurance company owner has been arrested and charged in connection with a case of alleged insurance fraud and theft. On Friday, July 22, The Monroe Agency owner Kerri Samples Monroe, 48, of Lyons, was taken into custody and arrested for 5 counts of Identity Fraud (felony) and 7 counts of Reporting and Dispositions of Premiums (felony).
On Wednesday, May 11, a formal criminal complaint for fraud and theft was filed with the Toombs County Sheriff's Office against Monroe and The Monroe Agency.
Based upon the initial investigation, it appeared that Monroe was involved in deceptive practices of insurance fraud and theft through insurance and business services provided by The Monroe Agency.
continued from page
The Toombs County Sheriff's Office contacted the Office of Commissioner of Insurance and Safety Fire for assistance with the investigation, whose Special Agent discovered that Monroe had illegally obtained some of her clients' money and used it for personal gain.
Law enforcement believes that there may be more victims stemming from Monroe's alleged illicit practices. The Toombs County Sheriff's Office asked that anyone who has evidence of being victimized by Monroe's alleged illicit practices or information concerning this investigation contact Investigator Jason McCoy at (912) 526-6778. This case is still considered active and ongoing.
Following her first court appearance, Monroe has been released on a $150,000 property bond.