Posted on
STC Board Members Recognized for Service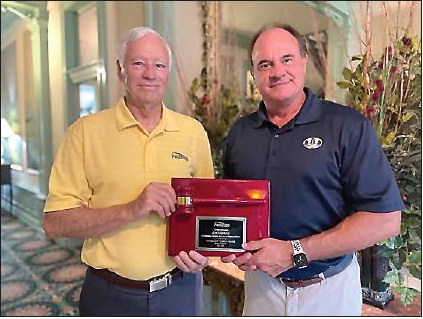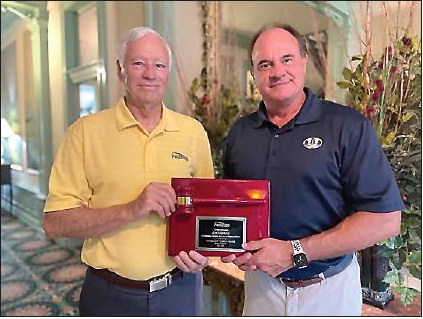 At the Southeastern Technical College (STC) board of directors' endof- year meeting, Ken Warnock was presented a plaque for serving as chair for the 2021-2022 board year. Warnock has been on the STC Board of Directors since 2014, representing Emanuel County.
Sandra Kate Ellington was presented with a certificate of appreciation for her years of service on the board since 2018, representing Toombs County, which includes her devotion as the board chair for 2020-2021. Board members are eligible to serve up to three three-year terms and they go through a certification process to become certified board members. The board of directors is made up of representatives from each of the eight counties in the STC service delivery area.
For more information on STC, visit www.southeasterntech. edu or call Vidalia at (912) 538-3100 or Swainsboro at (478) 289-2200.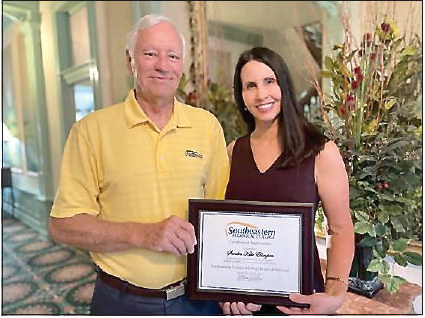 L to R: STC President Larry Calhoun and board member Sandra Kate Ellington.