Posted on
McDaniel Presented With Ronnie Dixon Memorial Scholarship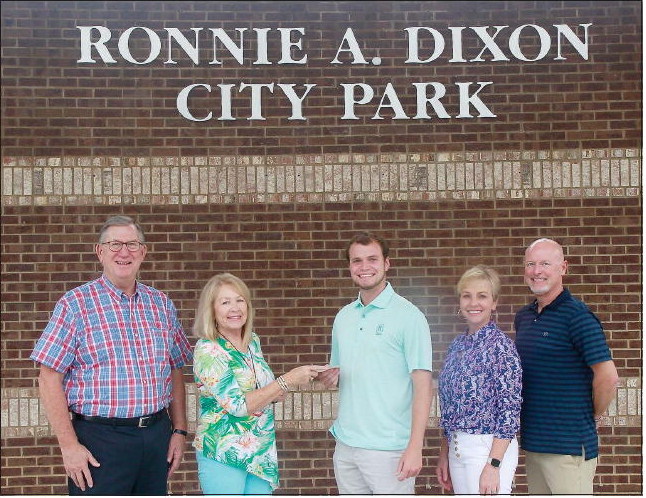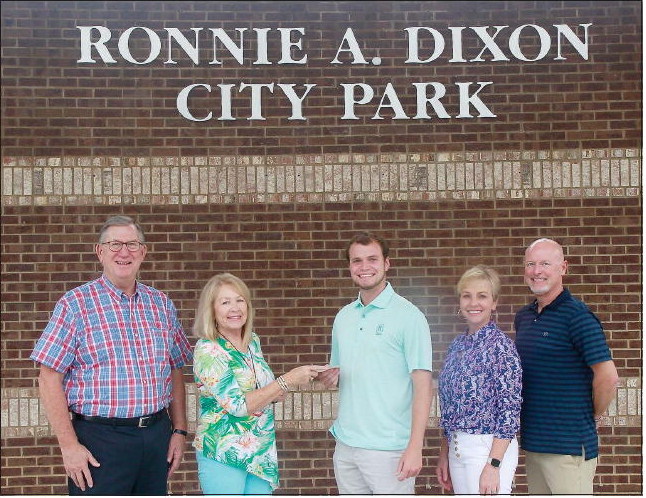 Vidalia High School 2022 graduate Tate Mc-Daniel was presented the Ronnie Dixon Memorial Scholarship, which is sponsored by ESG Operations, a city-owned water treatment company. The late mayor's family made the presentation at the Ronnie A. Dixon City Park on June 29. McDaniel caught the scholarship committee's attention with his memorable description of what he would do if given the opportunity to be mayor for a day.
"He got me when he suggested that if he was chosen for this scholarship, if he was mayor for a day, what he would do is skydive into Vidalia with a University of Georgia (UGA) parachute, land in Ronnie A. Dixon City Park, and then have a parade to meet people," ESG Principal Clay Sykes shared during the recent Vidalia City Council meeting. "It is my pleasure to present this scholarship to such an incredible young man. If he is indicative to the quality of young person that is coming out of Vidalia, Georgia, we will be here for another 100 years."
McDaniel was unable to attend the meeting on June 13, so the Dixon family made arrangements to present the scholarship at a later date.
"You are really impressive, and I wish you the best of luck in all that you continue to do," Late Mayor Ronnie Dixon's brother, Wendell Dixon, told McDaniel. "Thank you for applying, and congratulations."
According to Dixon, McDaniel's resume had numerous awards and honors listed. McDaniel served as a Captain of the VHS Soccer Team, graduated from the Greater Vidalia Chamber Youth Leadership and Chick-Fil-A Leadership Academy programs, and volunteered with Toombs County Family Connections. He also was Vice President of the VHS Beta Club, and attended several other leadership conferences.
McDaniel will continue his family's tradition of attending the University of Missouri as a fourth-generation Mizzou student, and will pursue a degree in business.
"I'm very thankful that you all considered and chose me," he commented to Dixon. "This is truly an honor."
RONNIE A. DIXON CITY PARK
as * » W