Posted on
Robert Toombs Football Goes On Visits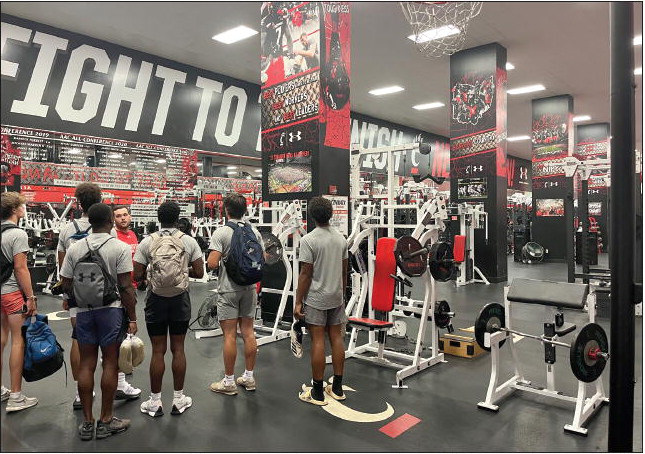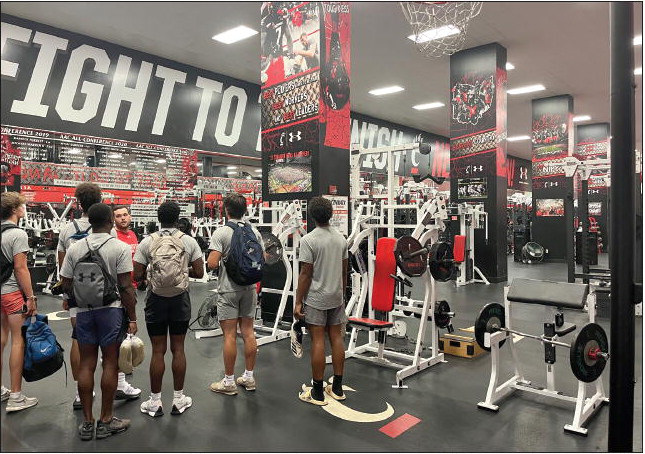 Courtesy of RTCA
The Robert Toombs Christian Academy football program logged a total of 1,947 miles in the first week of June touring campuses throughout the United States. Stops along the tour included Division 1 ACC Power University of Louisville in Louisville, Kentucky; Division 1 Now Big 12 and College Football Playoff team University of Cincinnati in Cincinnati, Ohio; Division 1 FCS Kennesaw State University in Kennesaw, Georgia; Division 1 Sunbelt Conference Power Georgia Southern University and the 2022 National Champions The University of Georgia Bulldogs.
The purpose of this tour was to get Crusader football players on campuses and in front of college coaches to evaluate their play and towards player recruitment.
RTCA Head Coach Jacob Lord has this to say about the trip, "This is one of the more gratifying aspects of my job. I get to take our kids all across the country and allow them to see different states and geography, visit college campuses, visit historical sites that bring their classes to life for them and give them an opportunity to earn a college scholarship, which ultimately gives them an opportunity to change their lives forever, educationally.
"We visited these college campuses, got to see a Heisman Trophy, meet two current NFL stars, visit the Underground Railroad Museum in Cincinnati, and see Churchill Downs where the Kentucky Derby takes place, which is one of the more historic athletic events in this country. And we got to stand in Nippert Stadium in Cincinnati, one of the top five oldest football stadiums in America, and football was the catalyst that made all of this possible. "My job at RTCA is to show all of our athletes a possible future for themselves and to push our student-athletes to overachieve. Our job is about relationships, and this week was an awesome opportunity to build a relationship with some of the country's most respected programs. No matter where our kids go from here, these were trips I know they will always remember, and that's awesome! There are big time opportunities at Robert Toombs for our athletes, and this is an example of what our student- athletes are exposed
to."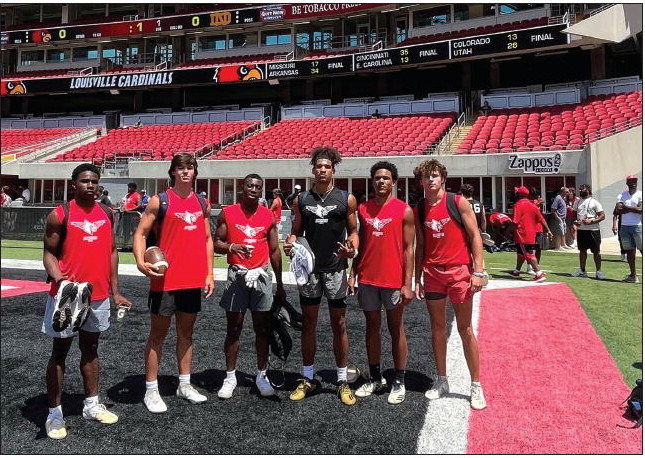 Crusaders players on the field at the University of Louisville in Kentucky.