Posted on
Mr. Ellis Howell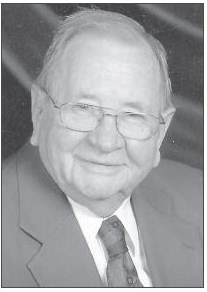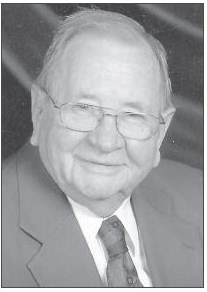 Mr. Ellis Howell
Mr. Ellis Howell, USAR, 87, of Higgston, died on Tuesday, September 7, 2021, at the Community Hospice House in Vidalia after an extended illness.
Mr. Howell was a native of the Center Community, attended Center School, and was a 1952 graduate of Vidalia High School. He had a brief career with the Georgia DOT. In 1954, he enlisted in the U.S. Army, serving two tours of duty in Vietnam, earning several medals and awards. He retired in 1974 as a First Sergeant. Soon after his military service, he resumed a career as a pipefitter. Upon retiring, he worked with the Service Center. He was a member and deacon of the First Assembly of God, serving in various roles, including superintendent, church board of directors, and Sunday school teacher. He was preceded in death by his parents, James Thomas Howell, Sr., and Stella Mc-Nair Howell; his stepmother, Erline Taylor Howell; 2 sisters, Eulene Westberry and Joy Fay Wood; and 2 brothers, James Howell, Jr., and John Howell. His family includes his wife of 63 years, Sandra Helms Howell of Higgston; 6 children, Gina Davis and husband Keith of Lyons, Timmy Howell and wife Cindy of Tarrytown, Mona Dowd and husband Allen of Lyons, Pam Miller and husband James of Higgston, Julie Harrison and husband Michael of Collinsville, VA, and Joey Howell and wife Whitney of Grovetown; 9 grandchildren, Jack and Hannah Rountree, Jamie Reese, Jordan Dowd, Lindsey Howell, Rebecca and Colman Miller, Ruth and Sean Markland, Ryan Harrison, Ntsoha Standard and John Standard, Layton Youmans, Jessica Ballanti, Jenny and Ben Baskett, Olivia Howell, Lily Howell; greatgrandchildren, Abigail and Taylor Genereux, Jesse Standard, Maggie Standard, Gunner Rountree, Brantley Rountree, Odessa Rountree, Lilith Basket, Lawren Baskett, and James Billanti; and numerous brothers-in-law, sisters-inlaw, nieces and nephews.
The funeral service was held on Saturday, September 11, 2021, at 3:00 p.m., in the chapel of Ronald V. Hall Funeral Home, with Rev. Michael Harrison and Pastor Joe Gabbard officiating. Burial followed in Lakeview Memorial Gardens.
Pallbearers were Jason Howell, Tommy Howell, Nathan Wood, Ken Braddy, Jr., Cary Helms, and Kim Graham. Flowers are welcome, or memorial contributions may be to First Assembly of God, 2201 McIntosh St., Vidalia, GA 30474, or to the Community Hospice Foundation, P.O. Box 2277, Vidalia, GA 30475.
Ronald V. Hall
FUNERAL HOME
'Memories, of a Lifetime of Love'