Posted on
Community Mourns Loss of Beloved Volunteer Johnny Jones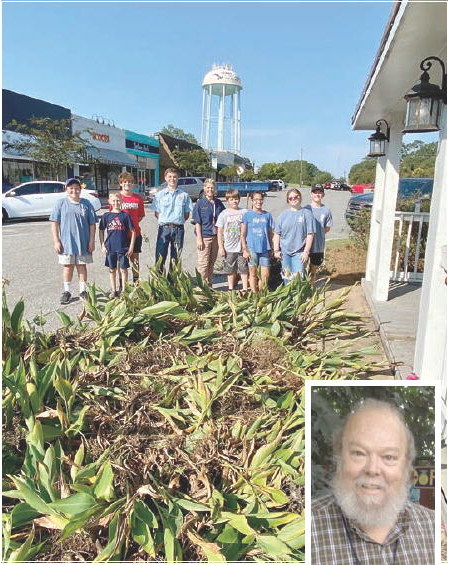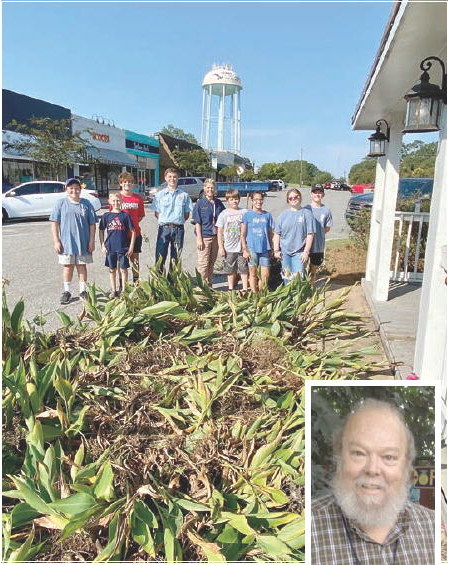 The community is mourning the loss of Johnny F. Jones, a man known for his generous spirit and willingness to step up when help was needed. A native of Lyons who lived most of his life in the Toombs and Montgomery area, the 68 year old passed away on September 7 after an extended illness.
Lyons Mayor Willis NeSmith shared his sentiments about the death of Jones at the recent Lyons City Council meeting. "He was very good to the city of Lyons. It's a very tough loss. Johnny really had a heart for the city of Lyons and for kids, especially those with the Future Farmers of America program in the Toombs County schools. He will be missed." Daphne Walker, Director of Main Street in Lyons, said Jones was a "friendly face" about town, often dropping by her office to deliver a bag of peanuts and chat. He served as Santa Claus for the town's annual Christmas parade.
Jo Ault, President of His Works Ministries, where Jones was a board member, recalled that he served the ministry in a variety of ways. When the ministry distributed food at the Ag Center each month, Jones was there and ready and waiting to unload palettes with his tractor. He also made time to serve as a mentor to youngsters who visited the ministry. "Every Christmas, he was our Santa Claus. He was awesome," Ault said.
Mark Montfort, a retired agricultural instructor for the Toombs County Schools, posted a comment on his Facebook page about his long-time friend. "My mind has wandered some continued from page
20 plus years ago to the day I walked into Mr. Johnny Jones' repair shop and introduced myself. I was looking for some gaskets and other parts to help with a small engine class I was attempting to teach.
"(I was) a new teacher with a little knowledge but on that day a friendship was started that took me and Johnny Jones on a 20 plus year adventure through the Future Farmers of America (FFA). He helped me teach hundreds of students and he traveled thousands of miles with my students and me over the years… We shared many a hotel room and late night conversation. He went to bat for our Ag Program many times and even helped pay my salary one year with the help of other alumni when the school system cut our program."
Montfort continued, "He loved kids and helping them learn. I witnessed it many times. I'm not sure it's sunk in that my friend has passed. It's all happened so quick. However, I do know that I learned a lot from my friend Mr. Johnny over the years, and I plan to continue to give back just as he has done because that's one way we can carry his legacy on in this community.
"Thank you, Mr. Johnny, for all the memories and the encouragement that you have given me and my family over the years. You have made a positive difference in the lives of many." Jones' legacy is already being evidenced in the community he loved. On Monday morning, Toombs County Middle School instructor and FFA advisor Beth Galloway and a group of students and FFA members in grades 6th-8th, gathered at the gazebo in downtown Lyons where they began harvesting canna lilies that will be sold in the community. The effort was part of a service project being conducted as part of an FFA Chapter Rally. Proceeds from the sale will be donated in Jones' honor to the Georgia FFA Foundation.
Jones graduated from Toombs County High School in 1970, and was recognized by his classmates as being the "Most Dependable" person within the graduating class. He obtained an agricultural mechanics degree from Abraham Baldwin Agricultural College where he not only actively participated in the college's Future Farmers of America (FFA) program but won numerous awards, including the American Farmer Degree, which is the highest obtainable degree within the organization.
Jones served his country through the National Guard for four years and the U.S. Navy for five years. While in the Navy, he worked as a machinist's mate aboard the USS Yosemite and the USS Saratoga. Upon honorable discharge from the Navy after five years of service, Jones returned to his hometown to continue to serve the community.
He was known throughout the area as a skilled mechanic, owning his own repair business for 35 years before retirement. Also, he continued to work in the FFA field, serving as the Charter President of the Toombs County FFA Alumni chapter, in addition to serving on various positions on the Georgia and National FFA Alumni Councils, including as Georgia FFA Alumni Council President. For his devotion and hard work in the FFA community, Jones was awarded the Honorary American FFA Degree.
Jones also served the community in various leadership roles including the Toombs County Farm Bureau Board, Toombs-Montgomery Chamber of Commerce Board of Directors, Lyons Masonic Lodge #49, Quint-Shrine Club, and His Works Ministries Board.
As a Georgia Agri-Leader, Jones was able to participate in a ceremony to place a wreath at the Tomb of the Unknown Soldier in Washington D.C., in 2009. His service and success throughout the community and nation was celebrated when he was awarded the Lyons Citizen of the Year award in 2009.

FAVORITE ROLE — Beloved volunteer Johnny Jones of Lyons was well known for his portrayal of Santa Claus at various community events. Above, he is shown with a child at a His Works Ministries event. He also famously led the Christmas parade in Lyons each year. Jones passed away September 7.