Posted on
Eagles Down WK Owls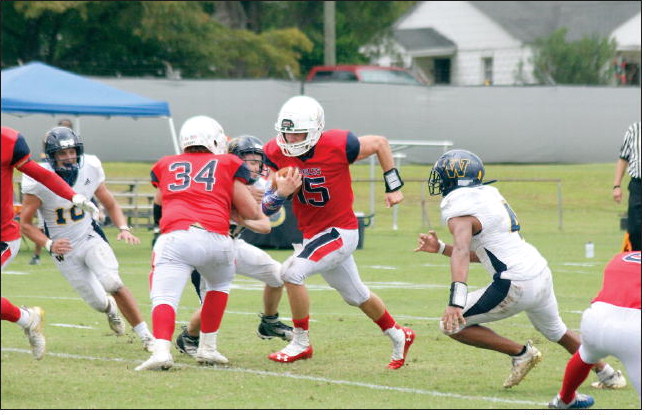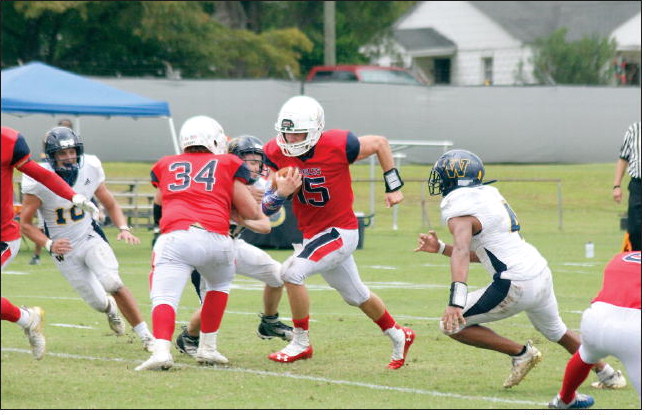 The Vidalia Heritage Academy Eagles football team hosted the World of Knowledge Academy Owls out of Holiday, FL, on Saturday of last week and rolled to a big win. The game had a big weather delay near halftime, but that didn't stop the Eagles from running away with the win. Heritage got the ball rolling as Josiah Smith connected with JT Cofield on the first play of the game for a long touchdown pass. They added the two-point conversion to take an 8-0 lead. They put a second touchdown on the board on a short run by Ethan Sikes to go ahead 16-0 on the Owls.
The Eagles scored a third touchdown on a 38yard punt return for a touchdown by James Hutcheson. Sikes went in for the conversion to make the score 24-0 just before the end of the first quarter.
The Owls did get in for a touchdown early in the second quarter after setting up the touchdown with long run and a couple of VHA penalties. That made the score 24-6.
Smith had a couple of good runs on the next possession of the Eagles, moving the ball all the way to the 14-yard line. VHA got to the 5-yard line before Hutcheson went in for the touchdown. With 7:39 left in the half, the score was 326.
Shortly after that a storm began to move through the area and the game went into a delay.
After the weather delay, the Eagles got back to work and added two more touchdowns. That put them on top 48-6. The Eagles defense didn't allow the Owls to get into the end zone again as VHA won the game 48-6.
This week Heritage will host Twiggs Academy at 7:30 p.m. on Charles Wood Field.