Posted on
Mrs. Polly Nelms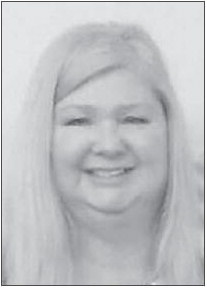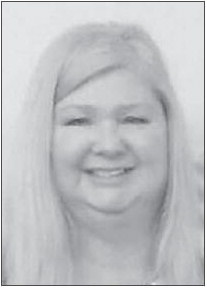 Mrs. Polly Nelms
Mrs. Polly Beasley Nelms, age 58, of Collins, died on Wednesday, August 18, 2021, at Memorial Health Meadows Hospital in Vidalia, after a brief battle with Covid.
Mrs. Nelms was born in Augusta, grew up in Jesup, and later lived in Jacksonville, FL, for several years. She moved to Toombs County in 1975 and then to Tattnall County in 1996. She was a member of the Collins Full Gospel Church, where she sang and played the piano, and was First Lady and pastor's wife of the church. She was a founding member of Master's Touch Ministries. She was preceded in death by her parents, Sewell Gordon Beasley, Sr., and Earline Shuman Beasley Jones; and 1 sister, Belinda West Harrell. Her family includes her husband, Pastor Andrew Nelms of Collins; 1 son, Michael J. King and wife Jenny of Lyons; 2 granddaughters, Maddie and Lily; 8 siblings, Sewell G. Beasley, Jr., and wife Brenda of Vidalia, Hank A. Beasley and wife Becky of Blackshear, Phillip Jones and wife Liz of Vidalia, Danny West of Pearson, Homer Beasley and wife Judy of the Zaidee Community, Velma Ann Beasley of Soperton, Patsy Brinkley of Hazlehurst, and Sandra Stevens of Soperton; and numerous nieces and nephews. A graveside funeral service was held on Tuesday, August 24, 2021, at 11:00 a.m., in Pinecrest Cemetery, with Pastor Rodney Gibbs officiating.
In lieu of flowers, memorial contributions may be made to Collins Full Gospel Church, P.O. Box 338, Collins, GA 30421.
Ronald V. Hall
FUNERAL HOME
'Memories, of a Lifetime of Love'